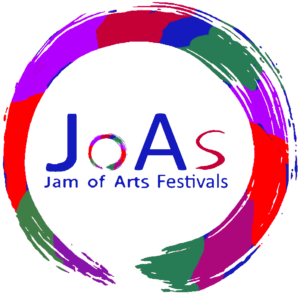 8th Rome's New year Winter Jam of Arts 2021 – 2022!!
First event: 27-28-29-30 December
Second 30-31 December  1-2 January
Third 2-3-4-5 January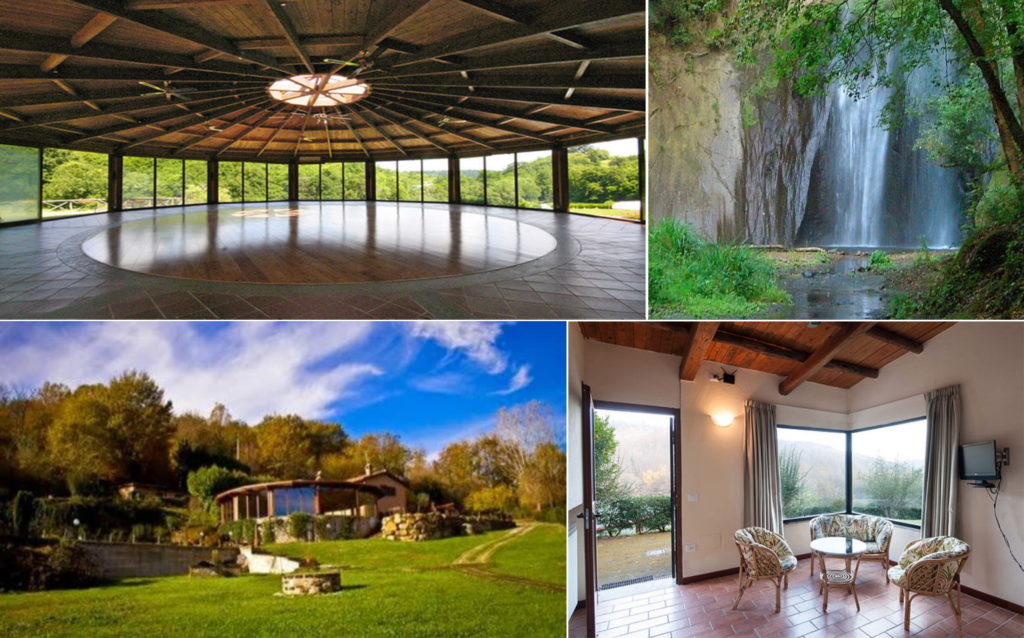 Hello to everyone!
We are very happy to announce you the 8th edition of Winter Jam of Arts 2021-2022 festival in a wonderful farm in north Rome, surrounded by a big forest, springs, cascades, ancient roman bridges, a cave and much more!
The farm is full of energy! For more informations and photos about this wonderful place see below!

The event includes labs of Contact, of Skinner release, of impro, of Harmonic song, of Indian and sacral chants, of Thai massage, many jams, live music and plenty of traditional Italian and vegetarian food!
You are all invited to dance, sing, relax, connect with the nature, meet people from all around the world and improvise!
The festival will be on 27 December – 5 of January and is composed by 3 events,
First will be  27 – 30 December 
Second 30 December – 2 January,
Third  2 – 5 January.
You can participate to one, two or three events
Important: If in your country will be restrictions for travelling, for educational purposes will be still possible to meet and travel, so you can ask us by email an invitation for either an artistic project, or Dance/movement education reason to attend the Jam of Arts, plus your prepayment, to join the festival will be a proof of your travel for educational reason.
We remind you that all previews festivals had filled up, and there was a waiting list of persons that unfortunately couldn't accept so we recommend you to book in time!
NOTE: AT THE FESTIVAL CAN PARTICIPATE EXCLUSIVELY ONLY WHO HAS A NEGATIVE TEST (RAPID OR MOLECULAR ONLY) OF LAST 48/72 HOURS THAT MUST BE DEMONSTRATED BEFORE THE ENTRANCE AT THE FARM, OTHERWISE ENTRANCE WILL NOT BE ALLOWED.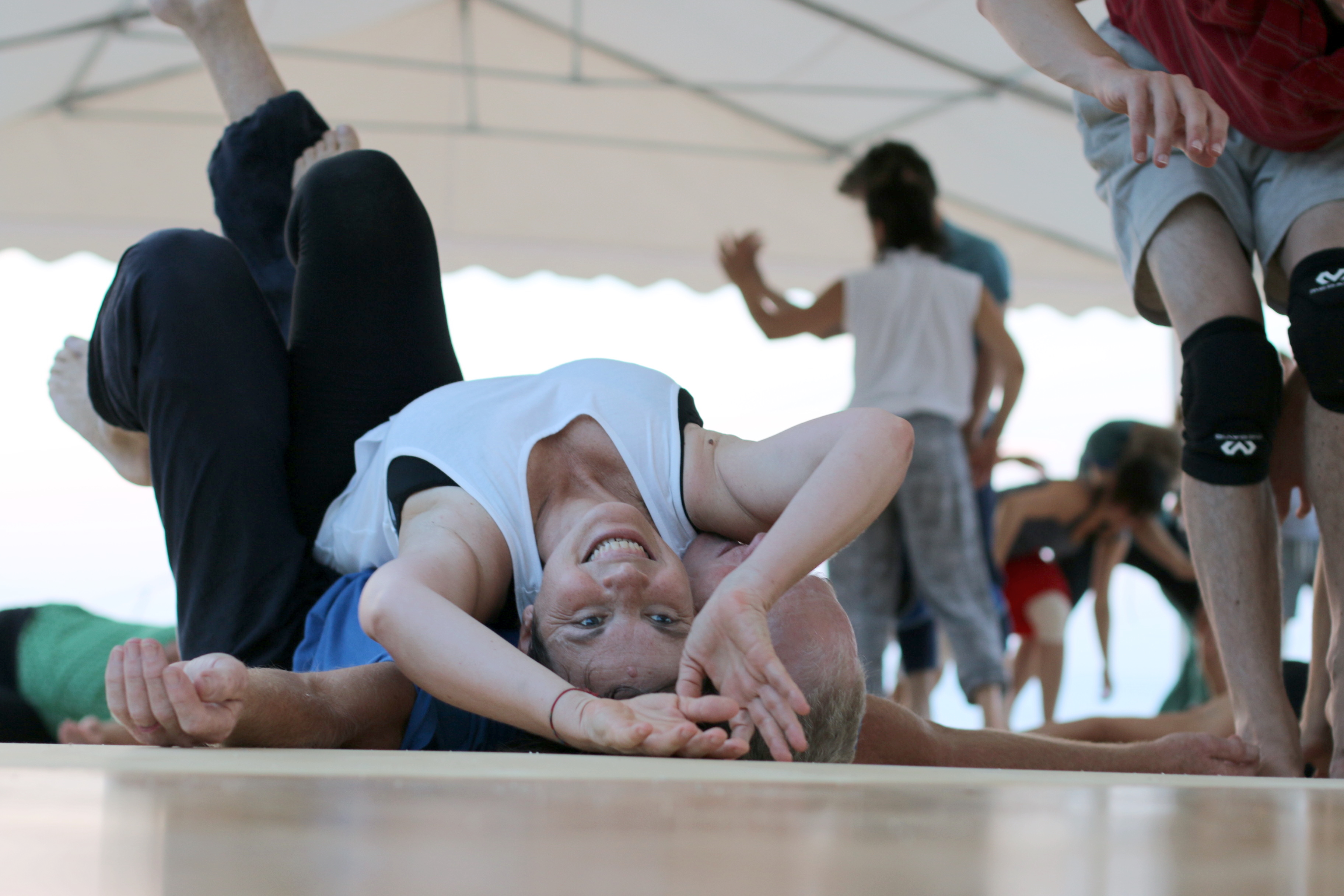 The event includes:
– 30 hours of lessons
– More than 72 hours of jam in the 2 dance rooms
– Live music.
– Excursions in the nature.
– Big, well heated apartments and dormitory.
– Traditional Italian and vegetarian food.
The teachers are: (see below curriculum of teachers and musicians)
Eszter Gal (Hungary)
Ippokratis Veneris (Greece)
Mauro Tiberi (Italy)
Fabrizio Sarracino (India / Italy)
Musicians:
Mauro Tiberi
Gianmaria Ansaloni (Italy)
eee
Arrival:
From Rome Fiumicino Airport and from the center of Rome departs every 30 minutes a train and takes about 55 minutes to arrive very close to the farm where will be the event. Is very easy reach the farm.
Ticket travel advice's: If airplanes becoming expensive, good alternative ways to come to Rome are: night trains, Flixbus, Blablacar.
ooo
Note: To participate to the festival you don't need to be dancers or artists since the idea of the Jam of Arts festivals is aimed to people who want to experiment with arts and movement, regardless having or not prior experience. The goal is to explore different skills and capabilities that exist within us, study various disciplines and enjoy!
Hall 1   –   (heated – 200 square metres)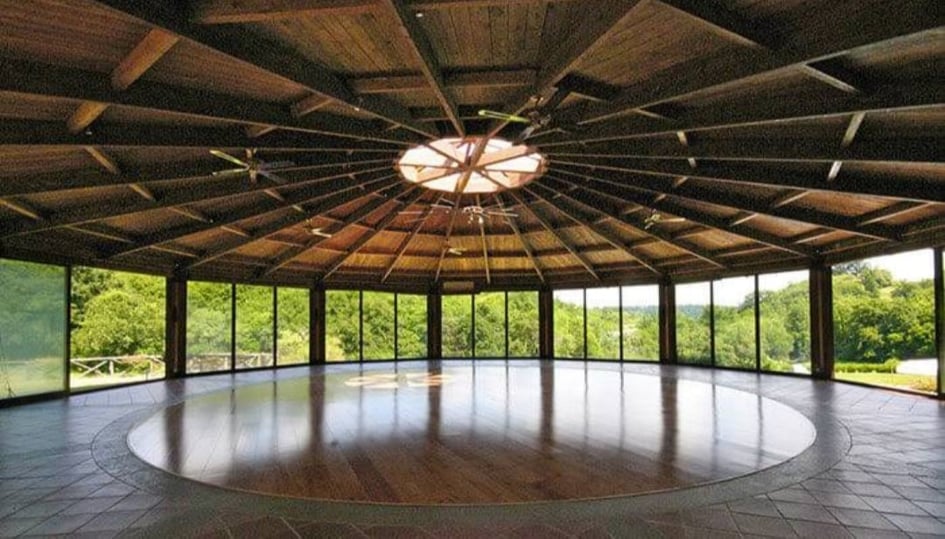 ikkkkkkkkkkk
Hall 2   –   (heated – 80 square metres)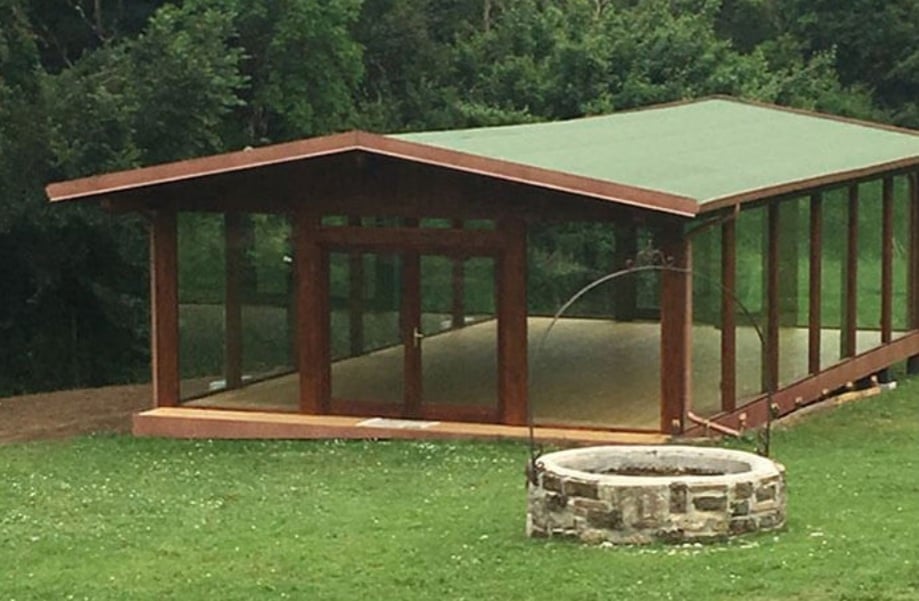 kokikko
Theatre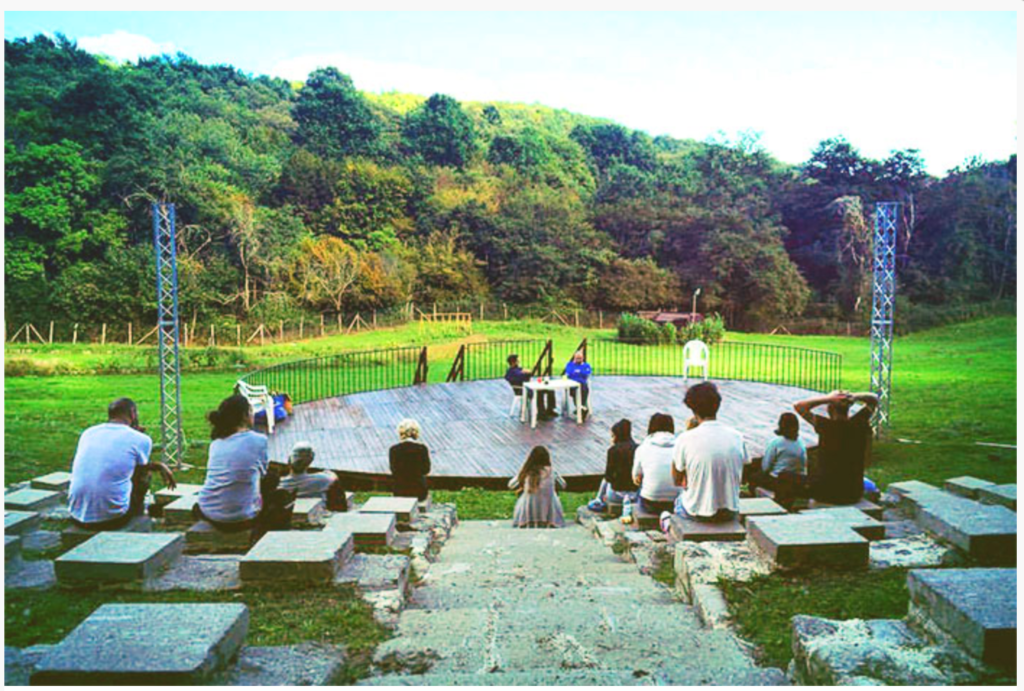 Program
Event 27-28-29-30 December
Monday 27 December

Tuesday 28 December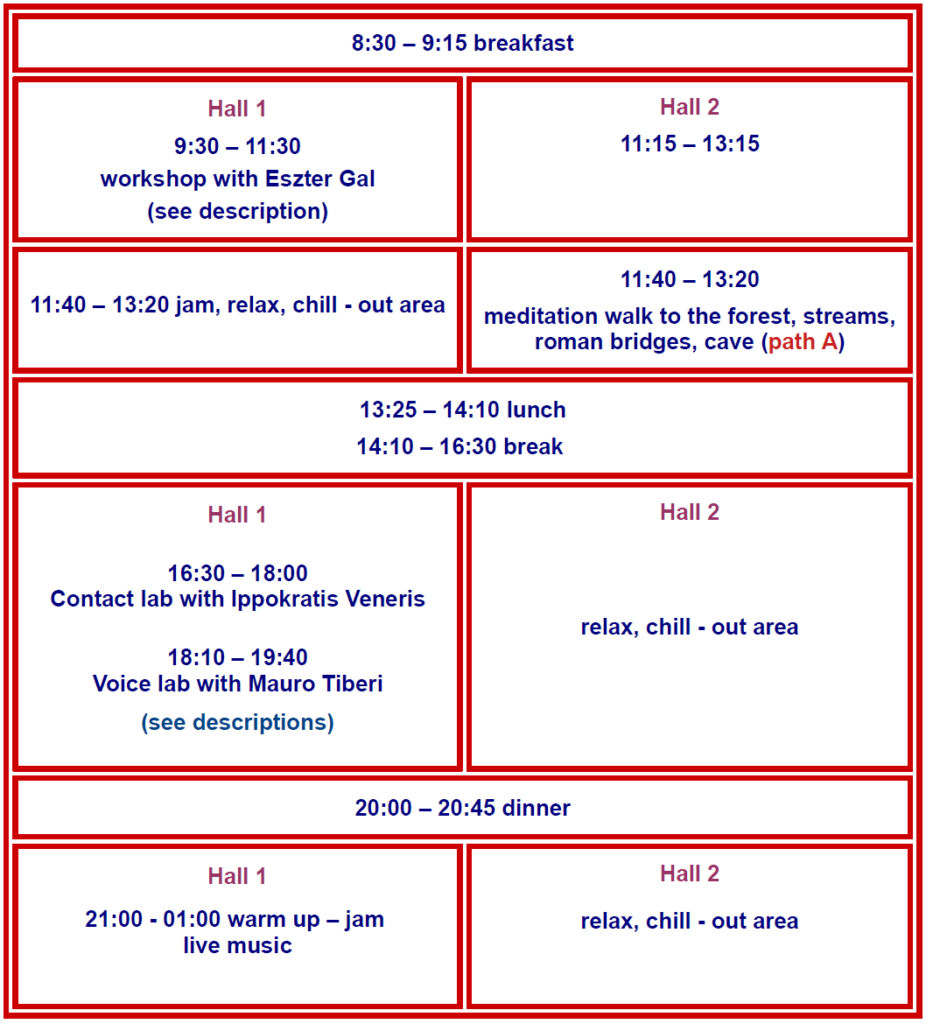 Wednesday 29 December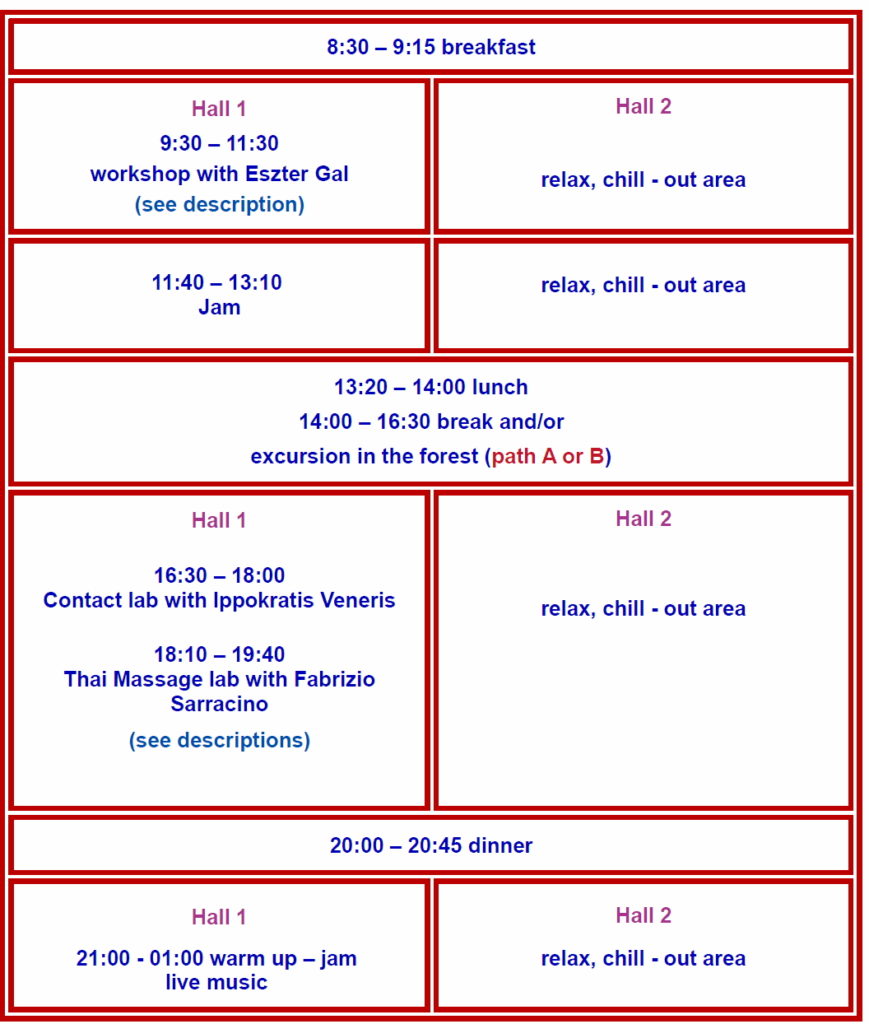 Thursday 30 December

Event 30-31 December 1-2 January
bbbbb
Thursday 30 December

Friday 31 December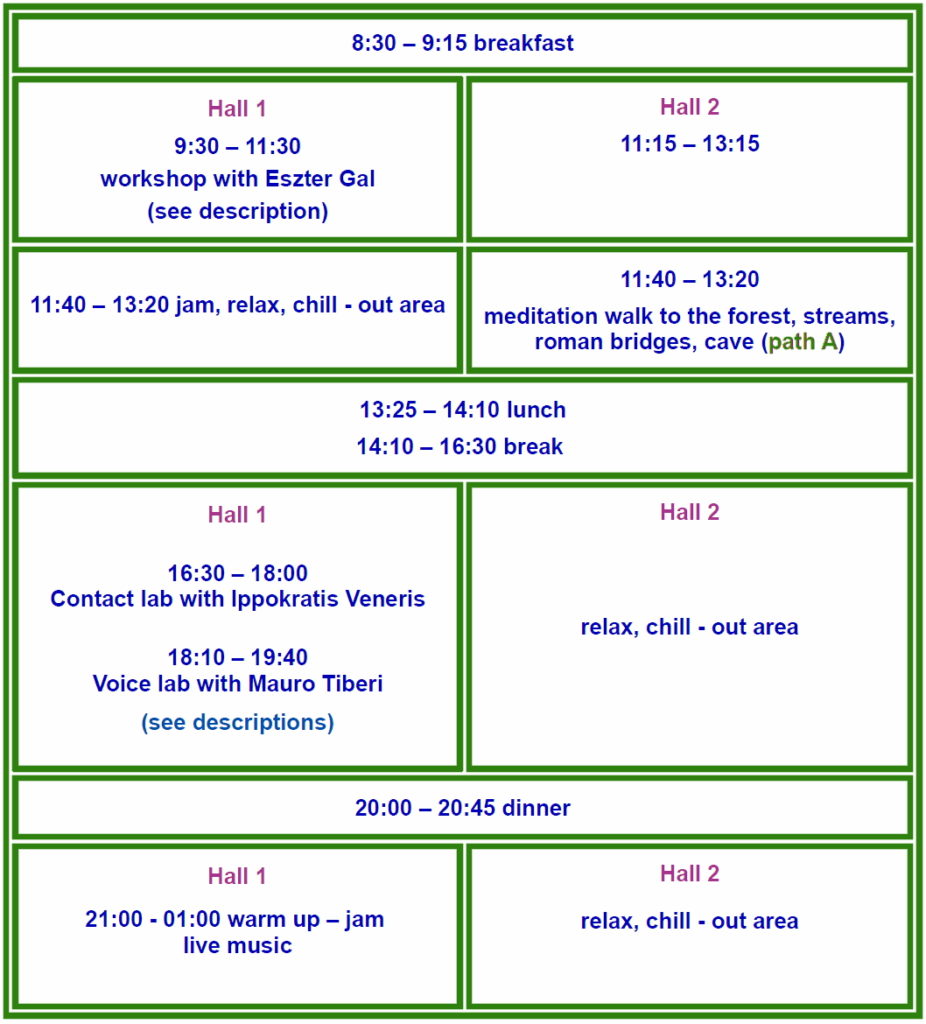 Saturday 1 January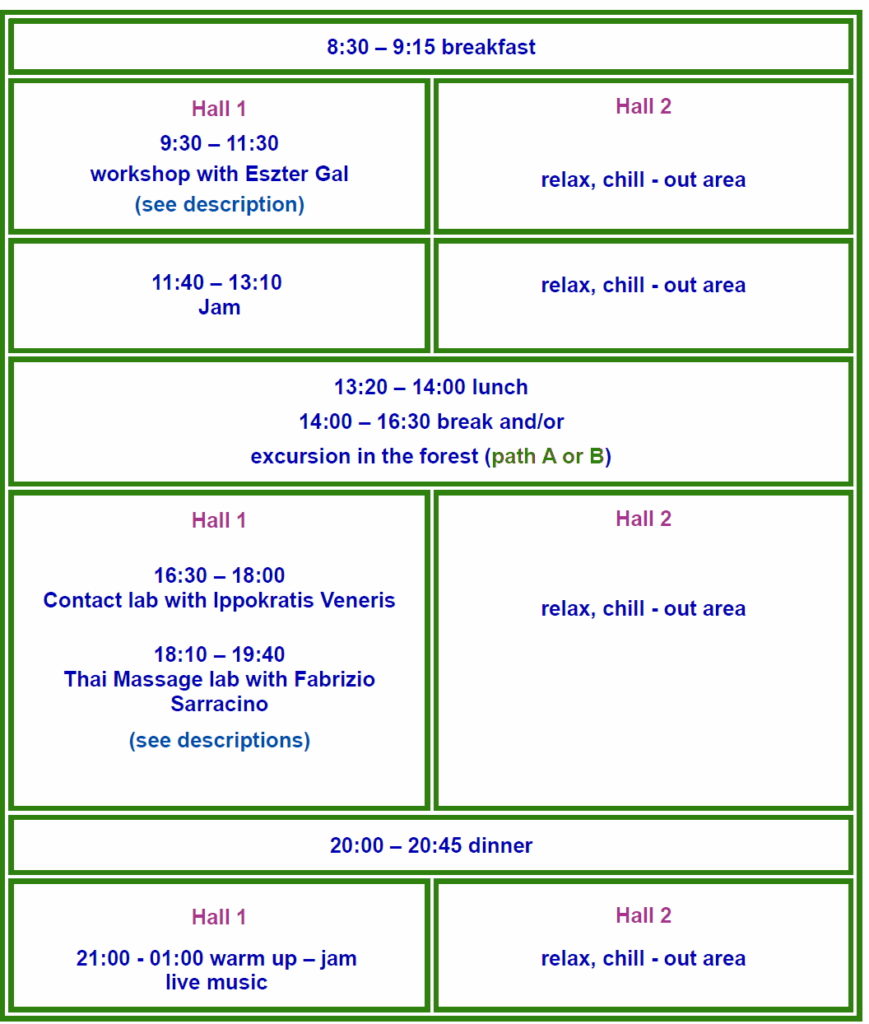 Sunday 2 January

Event 2-3-4-5 January
Sunday 2 January

Monday 3 January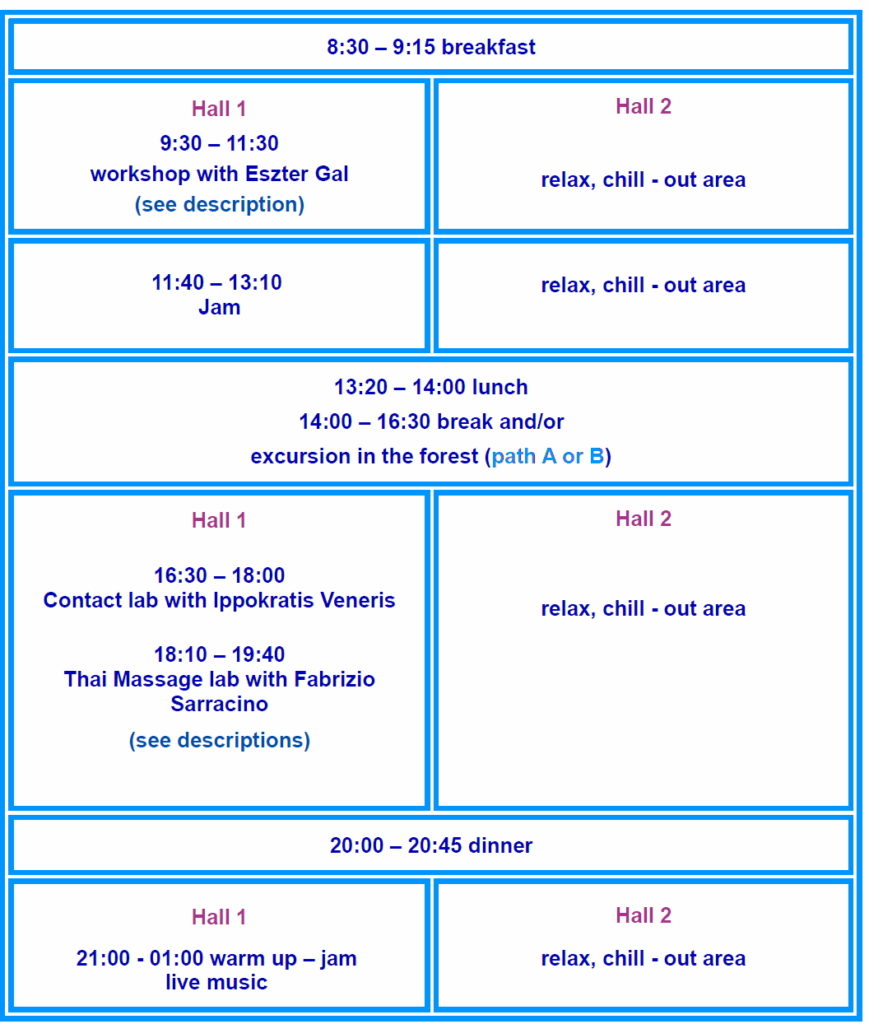 Tuesday 4 January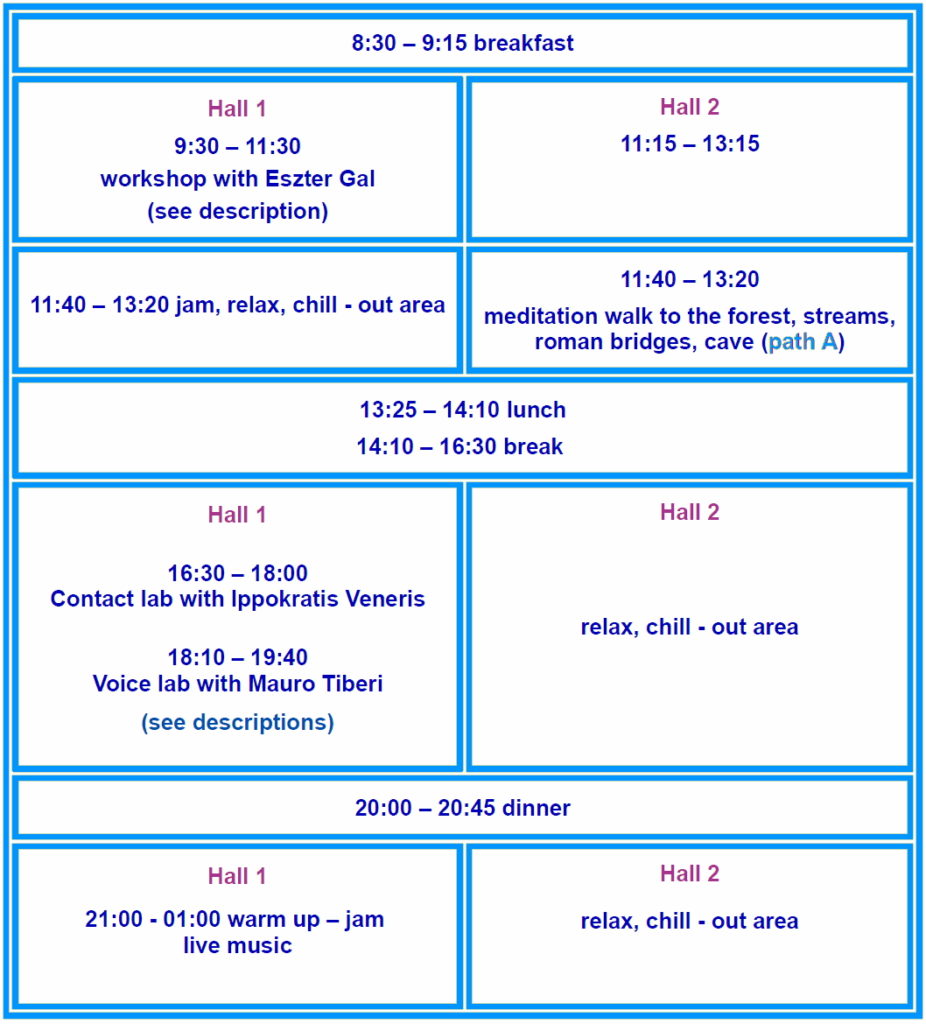 Wednesday 5 January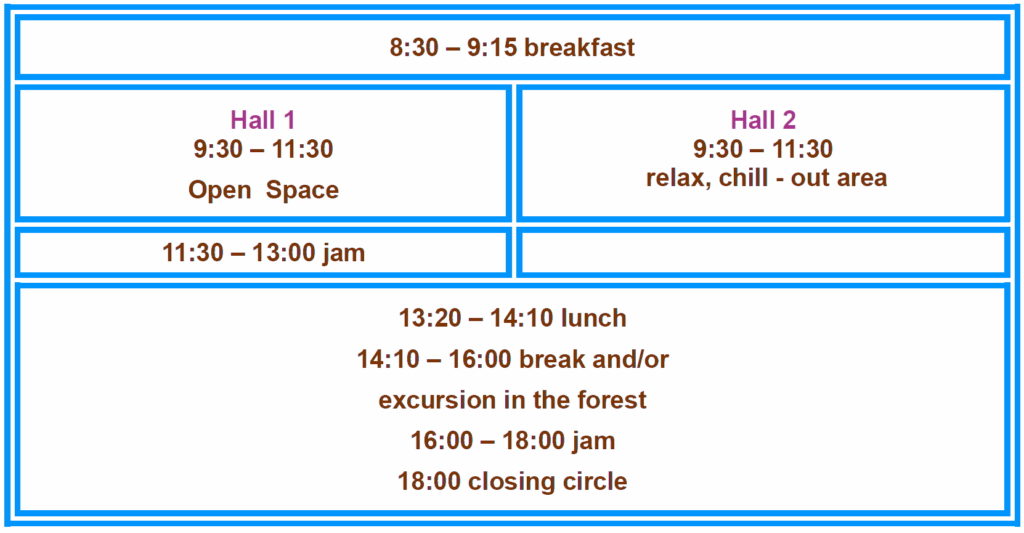 Hall 1: the circular dance space
Hall 2: the rectangular dance space
Prices A:
–  the fee for one event  (27 – 30 December or 30 December – 2 January or 2 – 5 January) sleeping in dormitory is 215€.
— the fee for participating at two events (7 days, 27 December – 2 January or 30 December – 5 January) sleeping in dormitory is 390€.
— For three events, (10 days, 27 December – 5 January), the price is 560€.
In the fees are included all the workshops, all the events, all the meals, single bed in dormitory. (places are limited, see photos).
NOTE: For the organisation of the festival we will need some helpers who wll have a reduction of the fee. If you want to candidate yourself, send an email, specifying  which event/events you want to join at: info@jamofarts.com
dormitory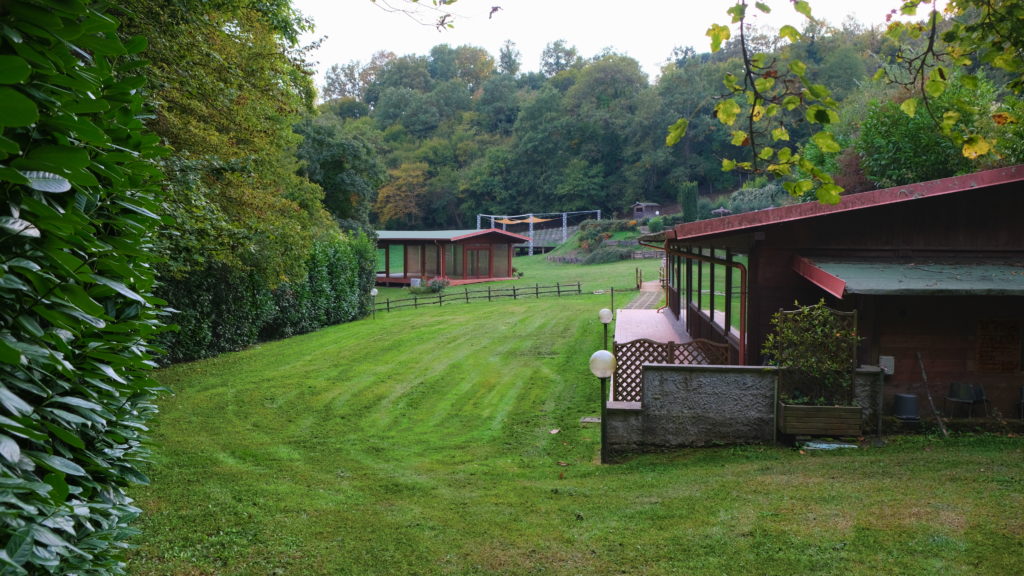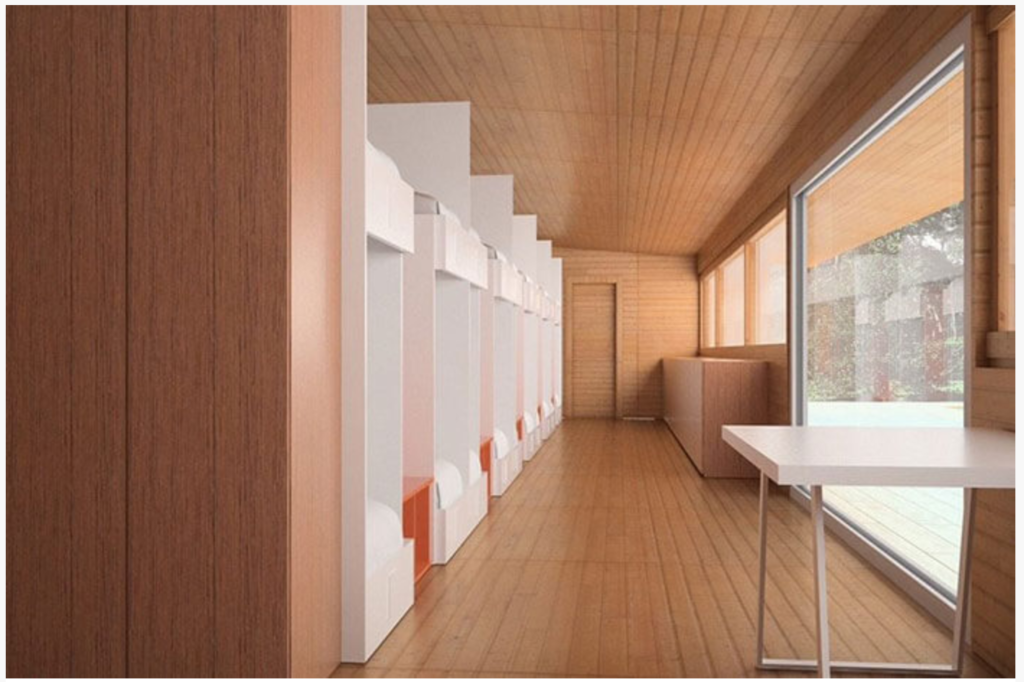 Prices B
–  the fee for one event  (27 – 30 December or 30 December – 2 January or 2 – 5 January) sleeping in apartment is 250€.
— the fee for participating at two events (7 days, 27 December – 2 January or 30 December – 5 January) sleeping in apartment is 460€.
— For three events, (10 days, 27 December – 5 January), the price is 660€.
In the fees are included all the workshops, all the events, all the meals, single bed in apartment. (places are limited, see photos).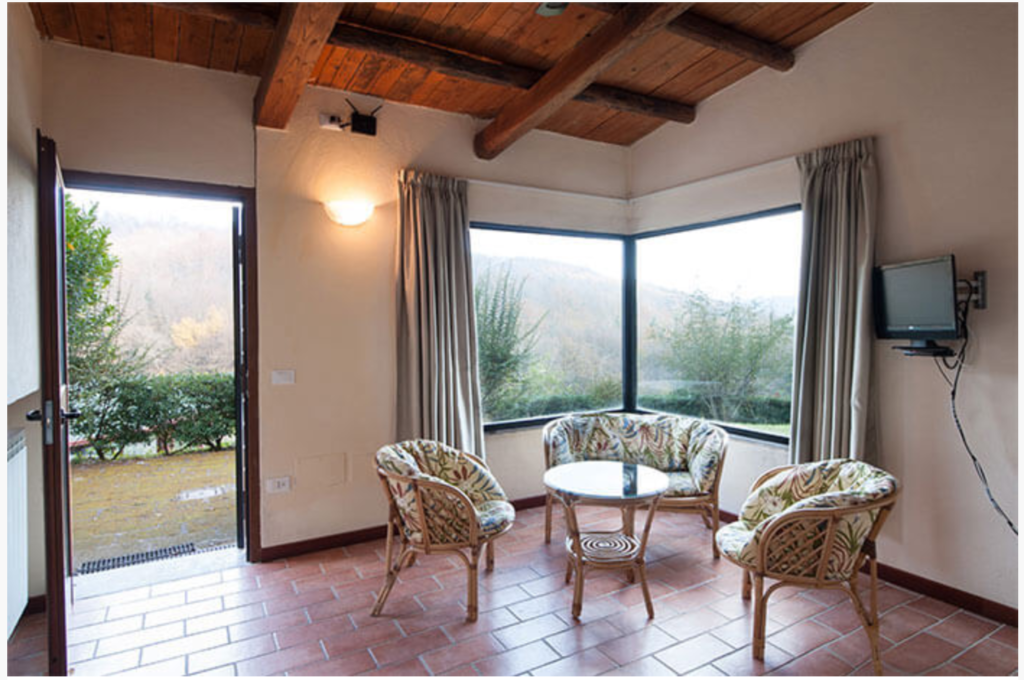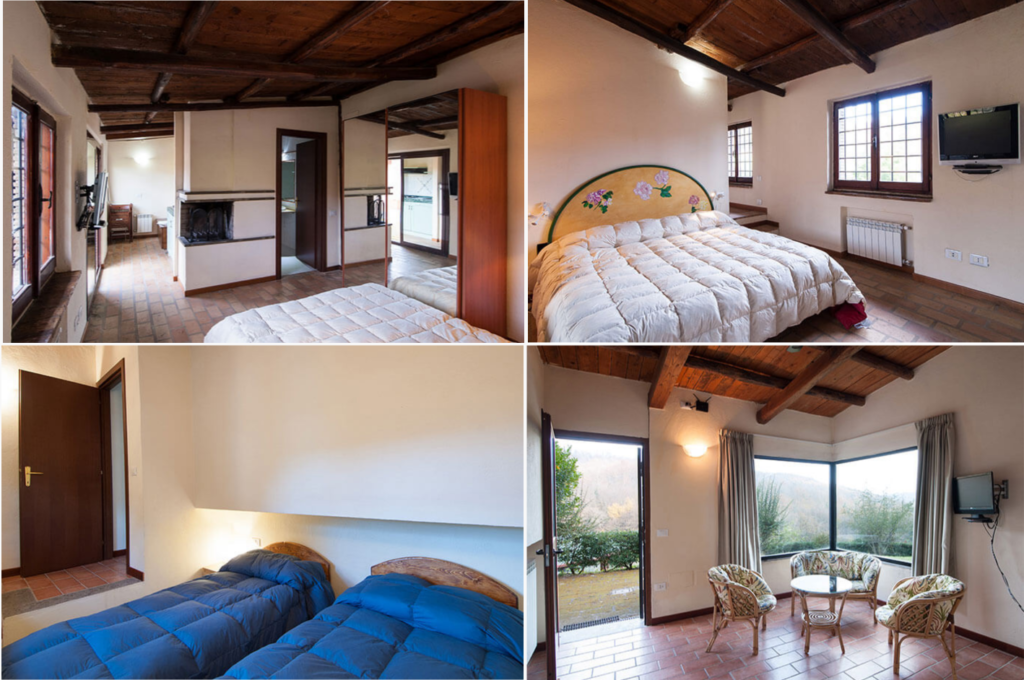 For more information's and registration, you have to write an email to: info@jamofarts.com.
tel: 0039 3287213546
VERY IMPORTANT: VERY OFTEN OUR ANSWERS ENDS TO THE SPAM, SO CONTROL OFTEN YOUR SPAM SECTION. IF YOU DON'T FIND A REPLY, WRITE US AGAIN WRITING ALSO YOUR PHONE NUMBER.
A few words about the place that hosts the festival. Under the ground of the farm is flowing a famous water source that is creating much energy in the place.  Next to the farm we find two ancient roman bridges, water cascades, a big cave, streams, many many trees and a bit farther a big lake.. follows some photos of the landscape.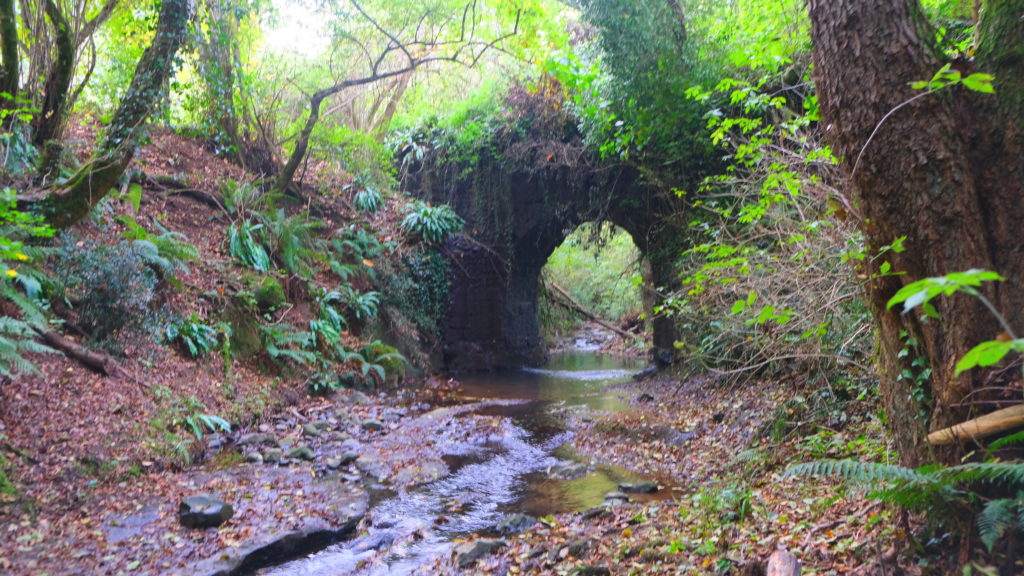 P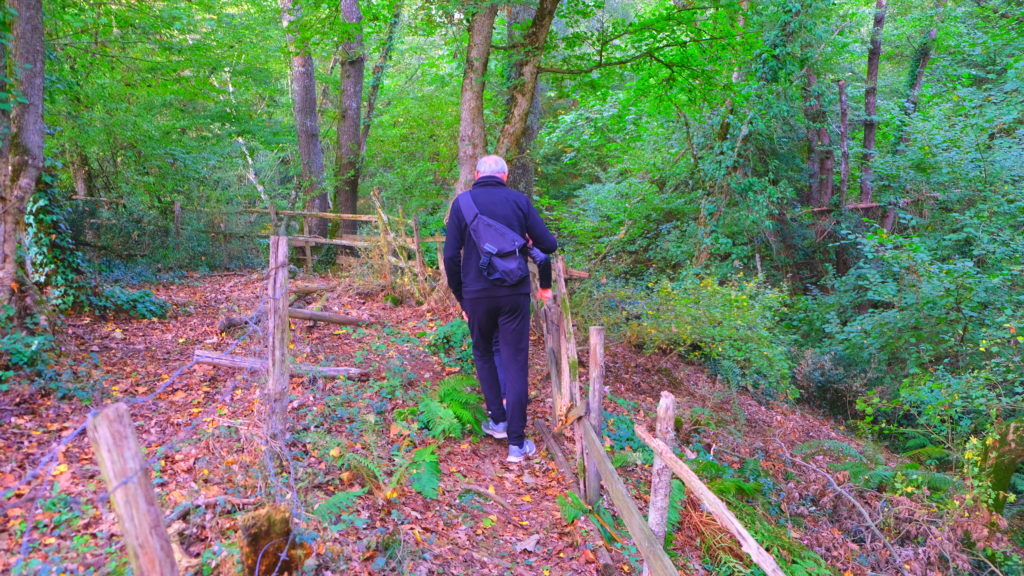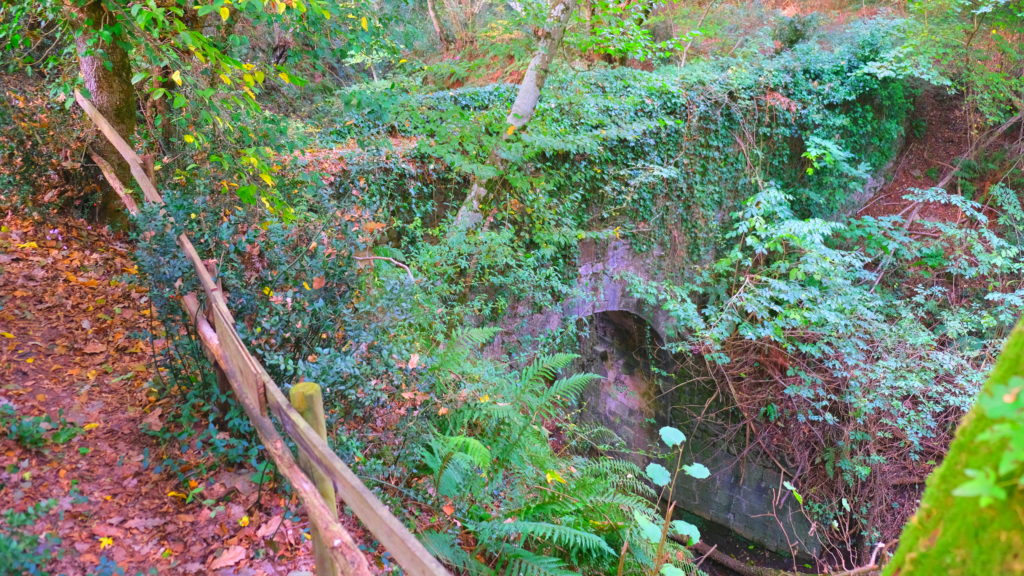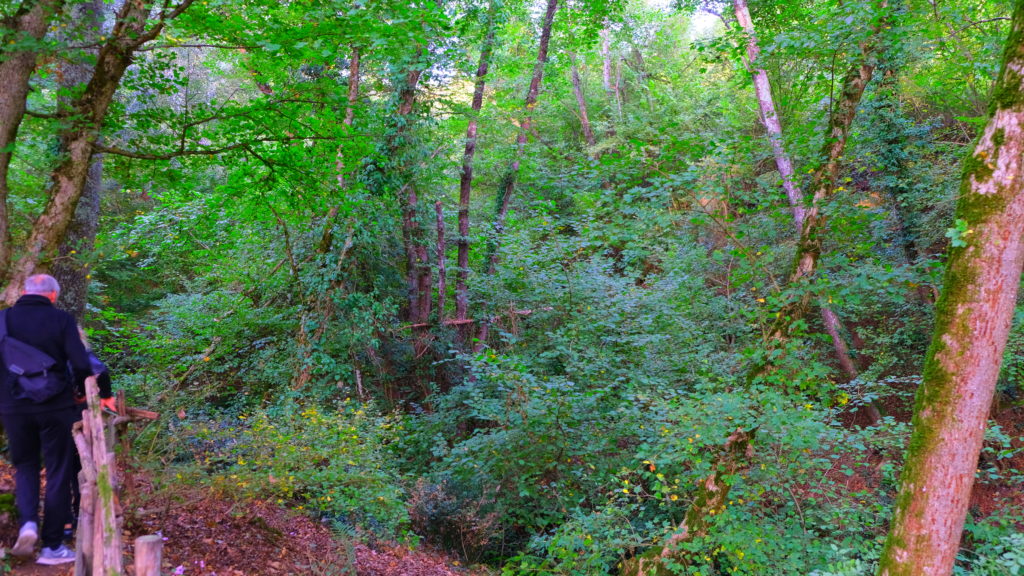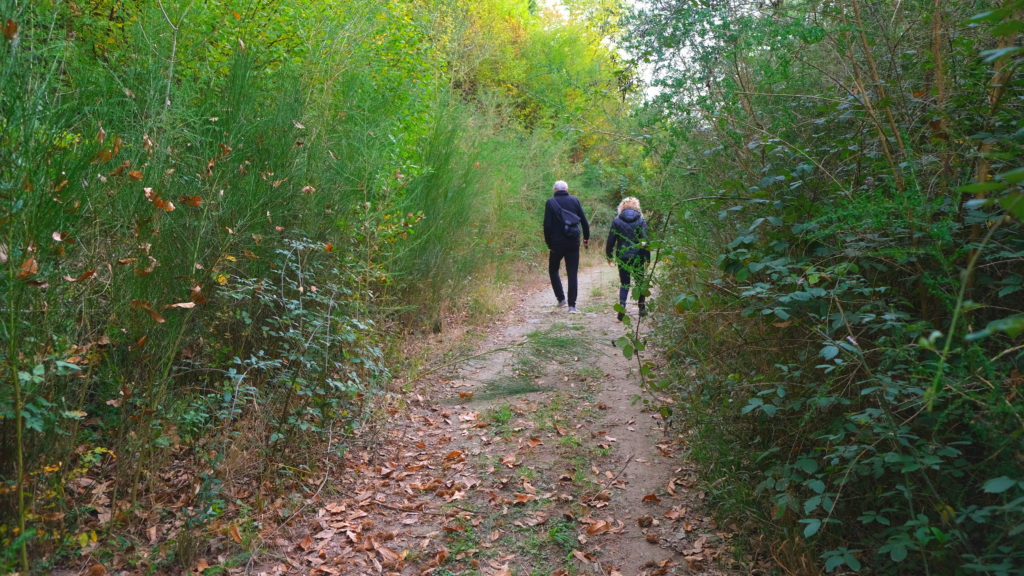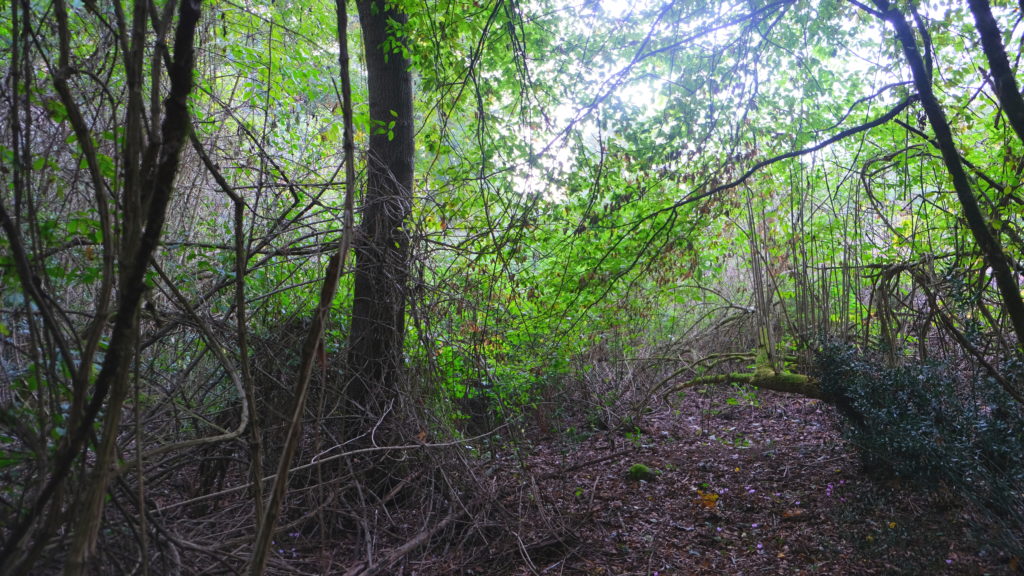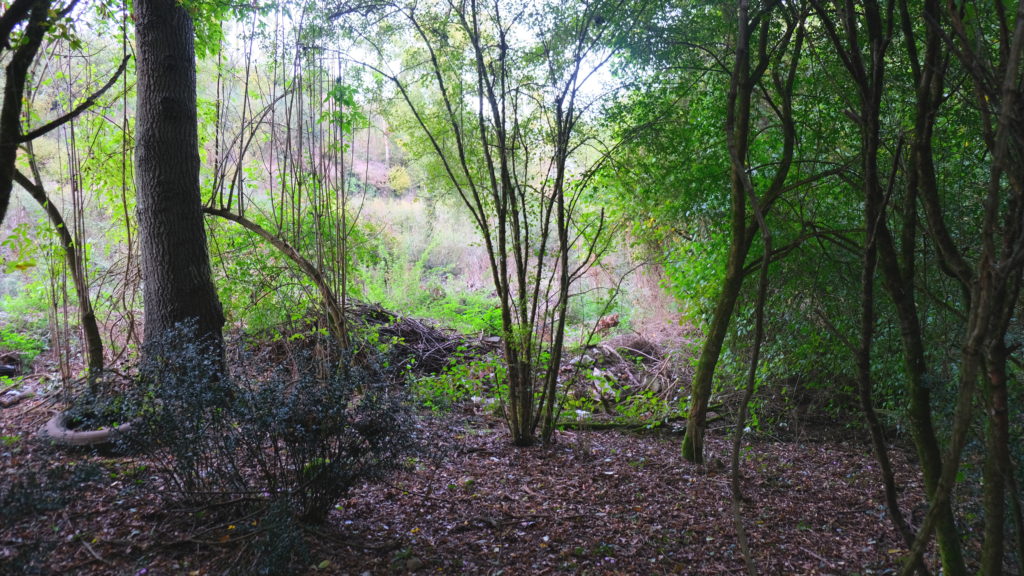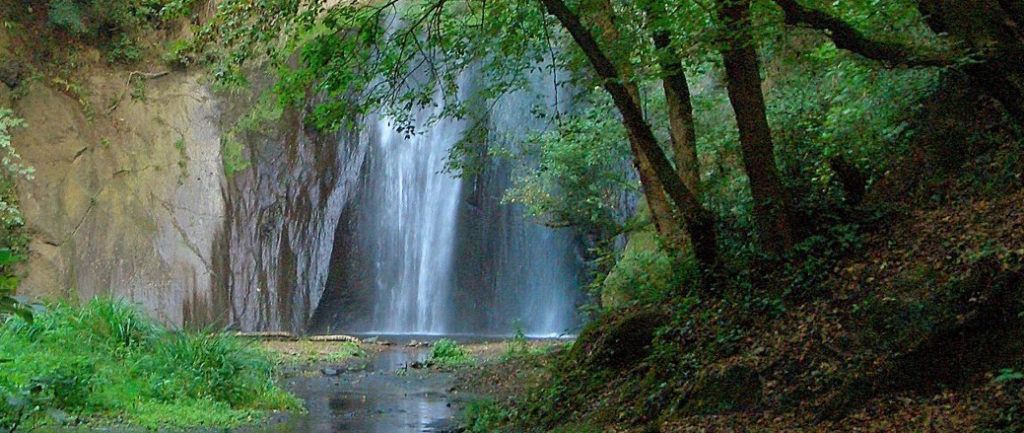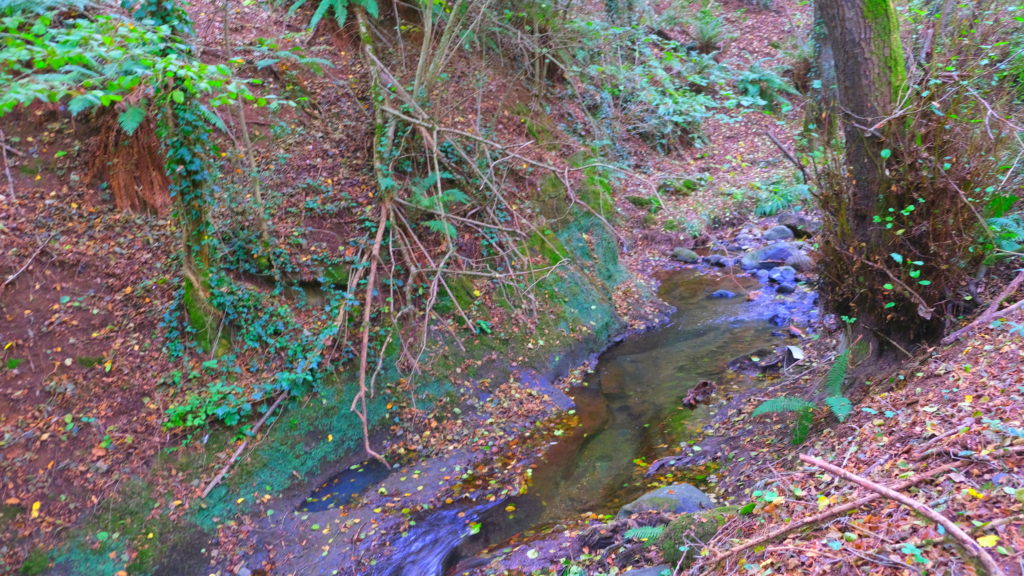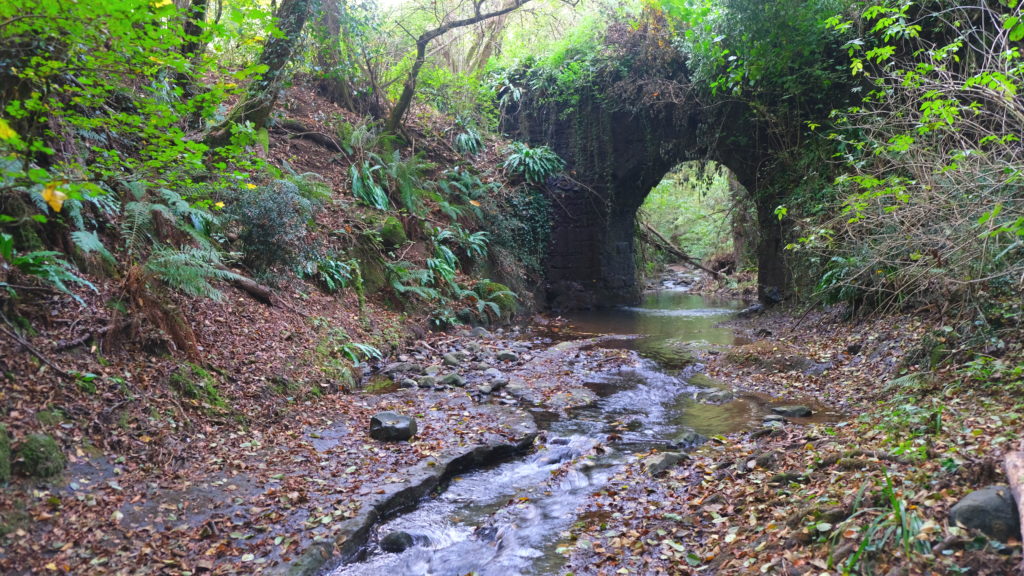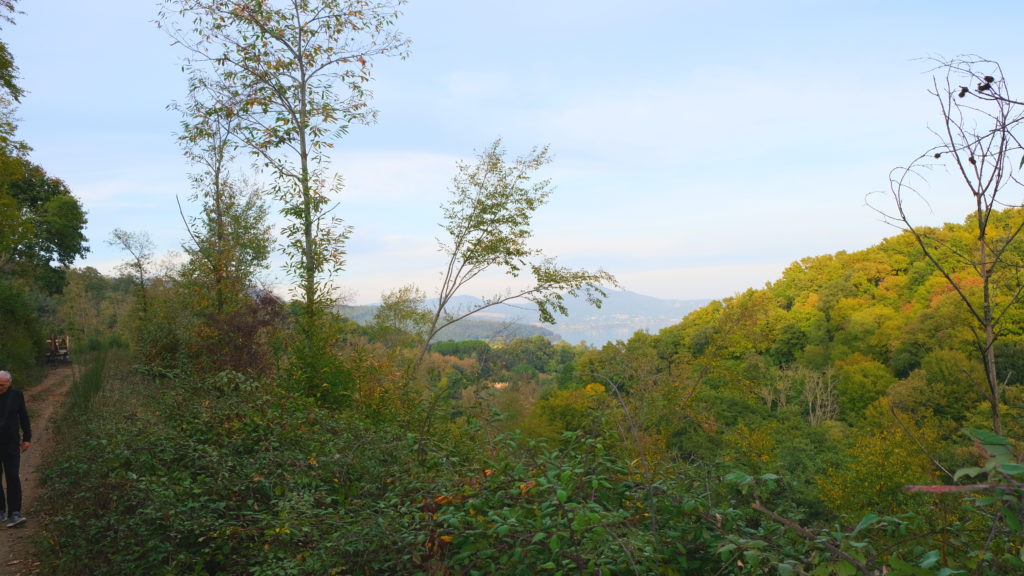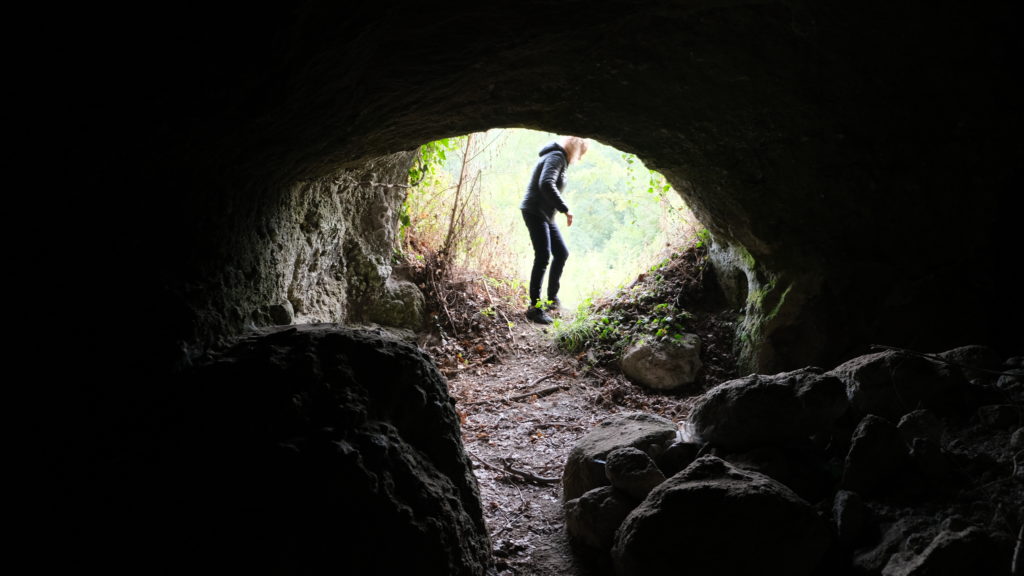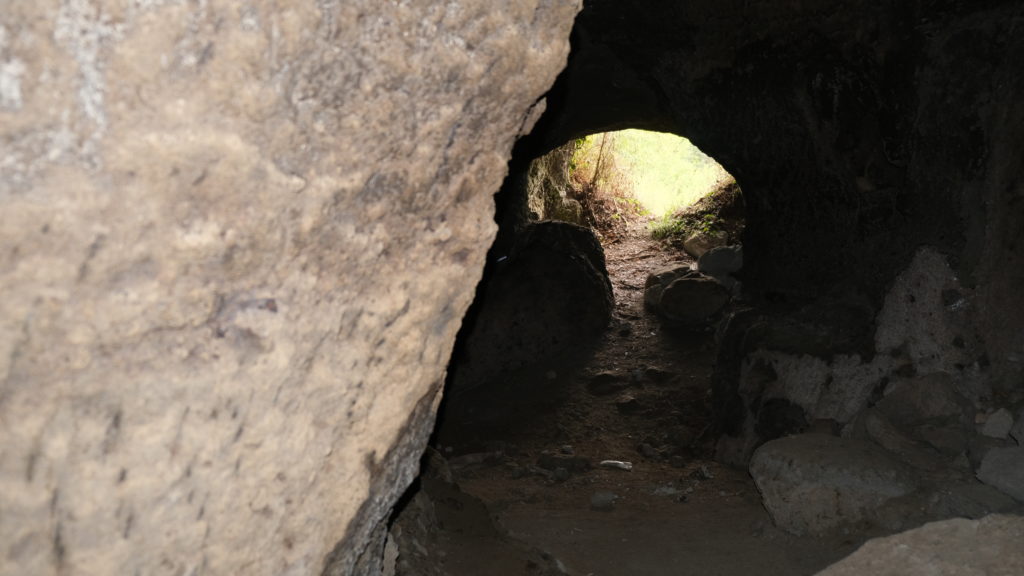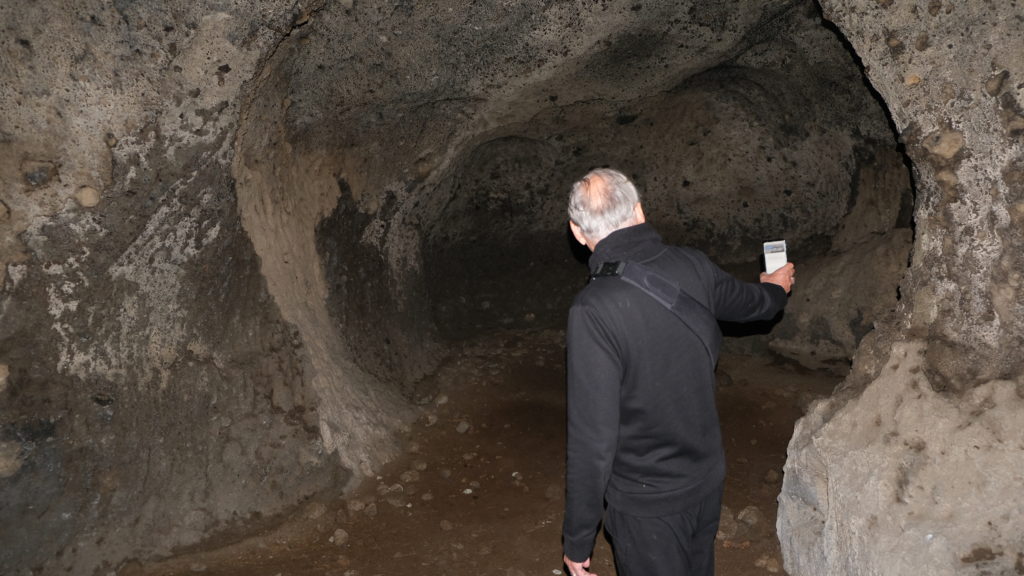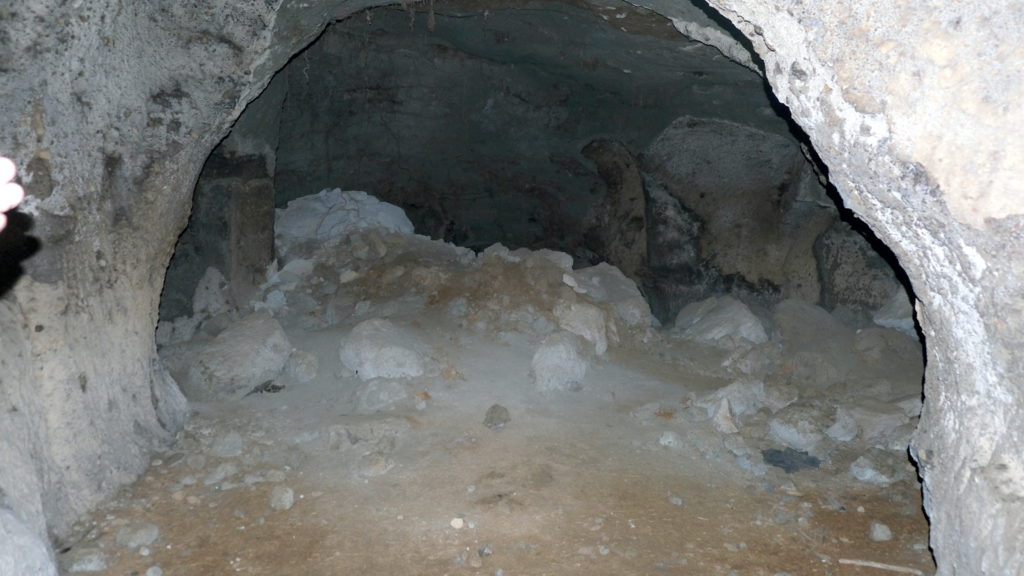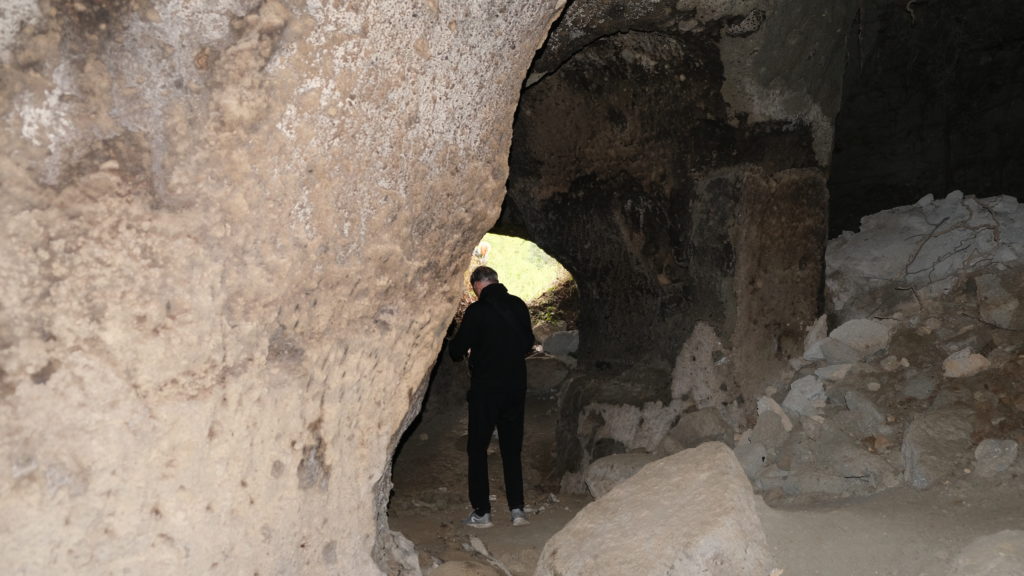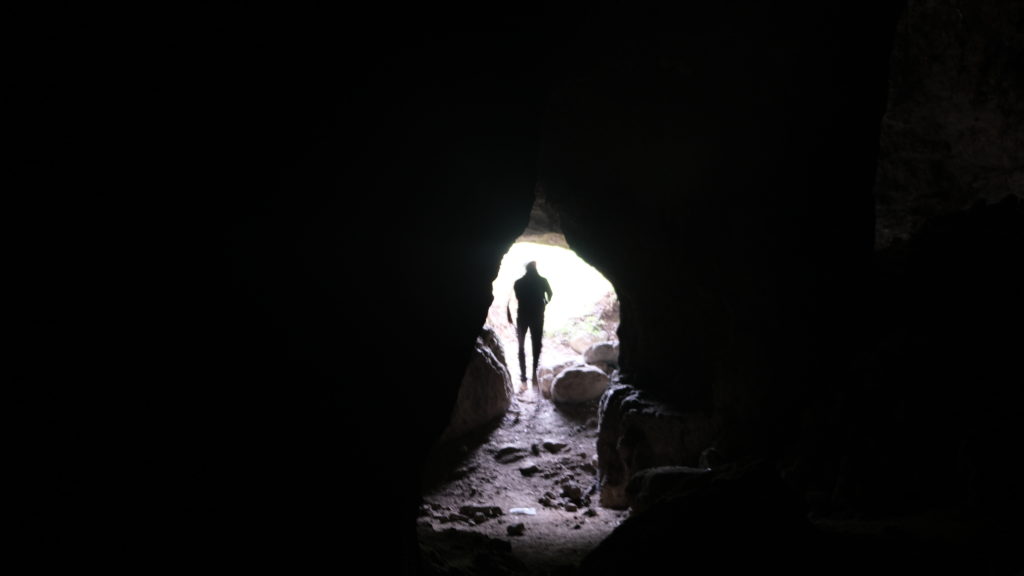 mmmmmmmmmmmmmmmmùùùùùbbbbbbbbbbbbbbbbbb
nnnnnnnnm
                                                     Restaurant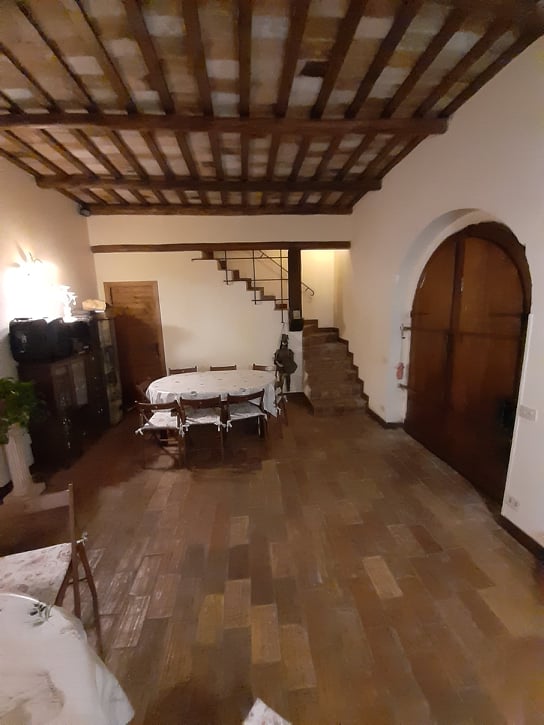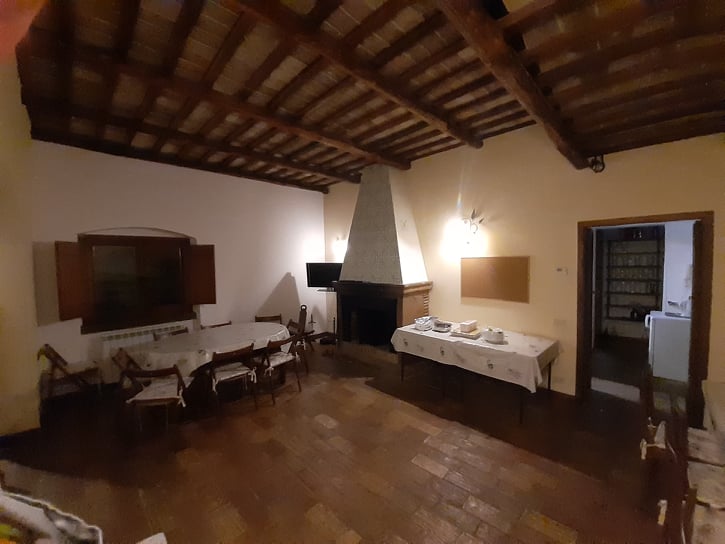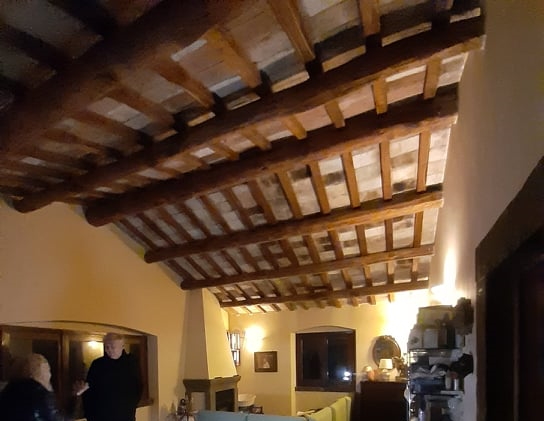 …………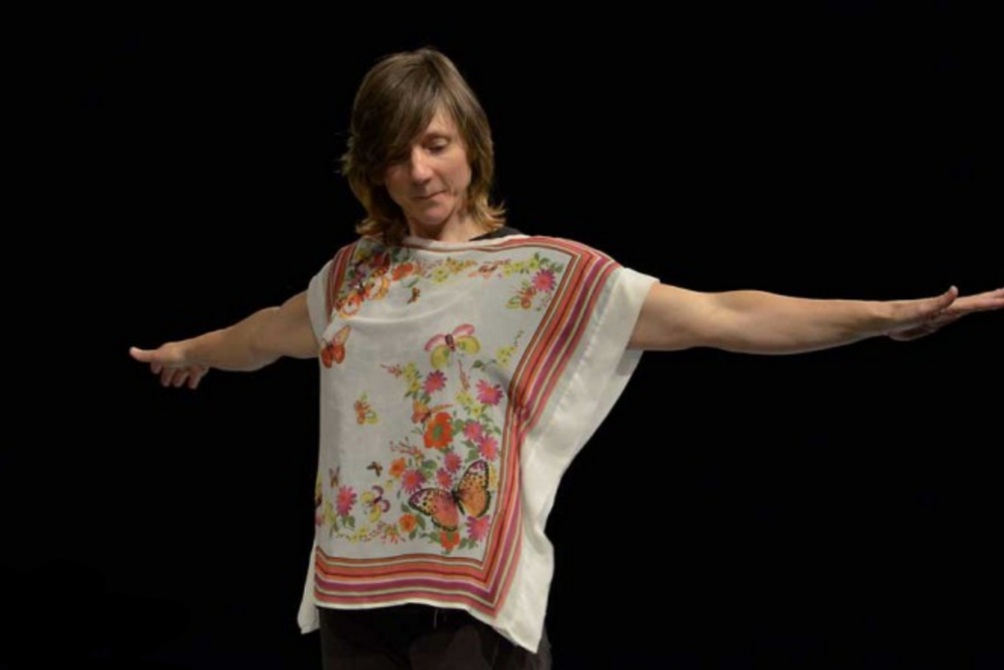 Eszter Gal (Hungary)  is a dancer, teacher, working at the University of Theater and Film Arts in Budapest, co-directs the program of the Kontakt Budapest Studio and works as a project manager for the EU project LEAP (Learn Exchange Apply Practice).
She has been organizing the annual International Improvisation Festival in Budapest since 2002 (www.kontaktbudapest.hu).
She is a certified Skinner Releasing Technique teacher at the Introductory and Ongoing level and has been practicing, studying and teaching releasing work and improvisation including CI for 20 years.
She is a member of Co. Tánceánia, a Hungarian mixed ability group, setting up performances, creating dance works and organizing events for the company. From year 2011, she has been part of EU funded International projects on documentation of Contemporary Dance Education, IDOCDE (www.idocde.net), creating and developing a website for sharing, discussing and archiving our work.
Has teached in many festivals around the globe as Impulstanz, Tanzfabric, Freiburg contact festival and many others.
As a dance teacher and improvisation performer she is grateful to have met and studied with many unique artists / teachers and thankful for being able to study the moving self and be inspired by: Gyula Berger, Eva Karczag, Lisa Kraus, Steve Paxton, Nancy Stark Smith, Danny Lepkoff, Mark Tompkins, Lisa Nelson, Stephanie Skura, Joan Skinner, Keith Hennessy, Martin Keogh, Peter Pleyer, Nina Martin, Nita Little.

ggggggg
Title of the workshop of Eszter Gal (event 27 – 30 December):  
Inner and outer spaces – dancing with our inner spaces, responding to the changing spaces created outside, connecting through space to others and creating dancing dialogues.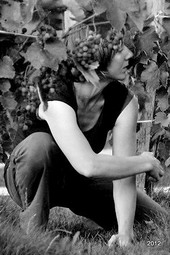 The focus of these classes will be on the inner landscape of spaces. Discovering the inner spaciousness of our physical self can possibly bring us to a delicate yet powerful dancing and might offer ways of moving easier and with more freedom.
As we are moving, spaces being created constantly  around us by the different parts of our body. We will listen to and explore these changing spaces in solo dances and also when working with distant and proximal relationship to one or more partners.
We will also investigate being in space, observe our physical presence in relation to it and actively responding to what emerges from inside and around.
hhh
Title of the workshop of Eszter Gal (event 30 December – 2 January):
Releasing into readiness – dancing contact improvisation with releasing principles.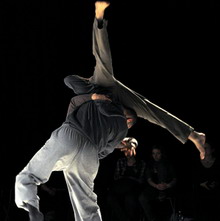 During these classes the material practiced from the Skinner Releasing Technique will offer an exploratory framework for discovering CI.
We will fine tune to our own bodies, study the moving self with letting go, principles of economy (efficience)  in dance, allowing.
We will focus on the autonomy of the breath, the volume of the ribcage and the mobility of the spine. We will study some of the basic principles of contact improvisation to find support and safety. The unfolding duets are for cultivating the kinesthetic experiences.

Title of the workshop of Eszter Gal (event 2 – 5 January):
Composing while dancing – fine-tuning into the body's presence taken into spatial and energetic connections with a partner and the ensemble.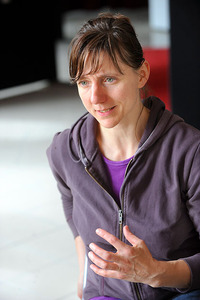 The composition practice will be an investigation of entering the unknown and being able to respond to the impulses from inside and outside.
The releasing preparation will greatly support the study of communicating through touch, support and be supported while falling and rising with momentum.
Ensemble improvisation scores will offer specific ways to relate to each other, to space, to time/timing and to unfolding forms. These would gradually guide us to a fine tuned, delicate yet powerful, open and responsive improvisation, where the moment "speaks".
We will also work on how to find a meeting-contact space with our dance partners.
All three workshops are based on the practices and underlying principles of the Skinner Releasing Technique.
The Skinner Releasing Technique (SRT) is a somatic dance technique, a unique approach to dance training, that has been developed by Joan Skinner.
SRT has a process like nature, where one can practice letting go, allowing and being ready to respond to any impulse. By letting go of habitual holding patterns in the body one can find ease and economy while moving, can experience being moved by a given image and discover a possible state of being where the dance and the dancer can become one.
The pedagogy involves image guided floor work, hands-on partner studies and movement studies to rediscover our natural alignment, improve strength and flexibility. The technique connects our physicality with our imagination and it integrates technical growth with creative process.
I am fascinated by the delicate progression of the classes, the sophistication of it is poetic language, the carefully build material and the specific, broad yet deep work that has enough space for individual thoughts and feelings. Its practice can be a beneficial study for dancers, actors, musicians and for all movers who wish to discover themselves as a whole and being ready to be born in the dance.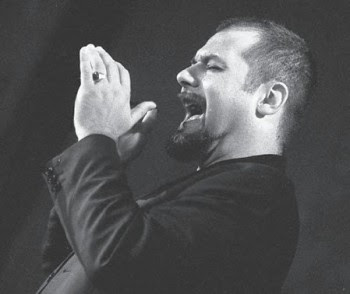 Mauro Tiberi (Italy): teacher of psychophysical and vocal techniques for the development of the person. Cantor, percussionist, double bass player and scholar of arch and string instruments.
Researcher in shamanic vocal traditions, scholar and pratitioner of diphonic singing (harmonic singing), oriental sacred vocality (Byzantine song), of Indian singing in the dhrupad, kyal and qawwali styles, plus other ancient styles of Indo-European singing and primitive songs.
Cultural divulger in the field of ethnomusicology, and cultural anthropology. Organizer of educational courses focused on the relationship between the voice and the unconscious, overtone singing, vocal yoga, voice. Expert of psychophysical empowerment techniques through breath and voice, using music, speech therapy, biomechanical, martial arts and hypnosis  elements. Many artists took part in his musical projects as: Markus Stockhausen, Michiko Hirayama, Sainkho Namtchylack, Ille Strazza, Jamaaladeen Tacuma and many others.As an extemporary musician, performer and composer he has participated in various festivals in Italy and abroad, such as Musica 2000 in Rome, Fadjr Festival in Teheran, Operakantika Festival in Monselice, Rome meets the world, Theaters of Stone,
Active for over 20 years in seminars in Italy and abroad, his vocal research has been cited in several graduate and postgraduate theses.
Title of the workshop of Mauro Tiberi  (event 27 – 30 December): "Psychophysical empowerment through breath and voice":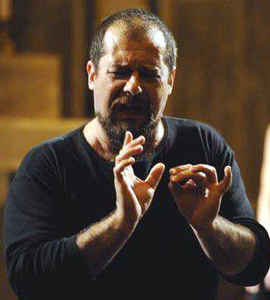 Breathing techniques capable of developing energy and strengthening the deep muscles through the ecstatic element induced by the breath. These techniques were formerly developed by various cultures such as Sufism, yoga and some martial arts such as "Kiai Do or Aiki Do" and also Russian biomechanics and later specially reworked by Mauro Tiberi by combining them with the voice and some vocal exercises. of Tibetan origin in which through the muscularization and the emission of the voice it is possible to develop a new power both physical and vocal.
Theme of the workshop of Mauro Tiberi (event 30 December – 2 January): "The harmonic voice"
With the name Harmonic singing, a set of vocal techniques practiced in particular in Siberia, Tuva and Mongolia, are known in the West, able to make the voice emit more sounds at the same time using the resonators, the skeleton of the skull. Harmonic singing is divided into two branches: the Eastern Way, of shamanic origin which later also enters the traditional music of these people. In this case we are dealing with extreme guttural techniques capable of producing more sounds at the same time as the voice, on the other hand the western way, softer influenced by religious vocals, such as Gregorian chant or even some techniques of emission of bel canto derivation. In this case the voice produces a fundamental tone and a flute melody produced simultaneously by the overtones of the voice.
Theme of the workshop of Mauro Tiberi  (2 – 5 January):"the voice in the world and vocal improvisation"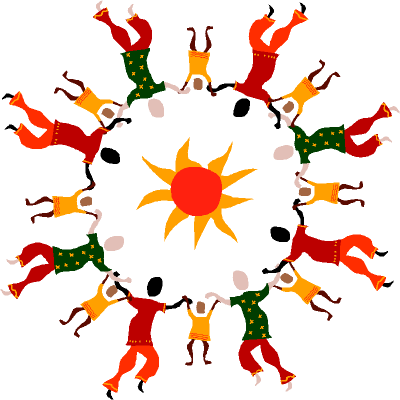 Ethnomusicological and cultural anthropology elements within this small seminar. Starting from choral singing in a circle, we will work on an approach to voice and singing that focuses on the social, spiritual, ritual and community experience of singing. A song practiced first of all by men and women and not by musicians or singers. Learning to put the strength of our history, of our human experience into the voice and profound song of being, and not having the need for academic musical training. The important thing is to have your own story to tell linked to our experience and not necessarily linked to words, but with pure vowel and syllabic sounds.
uuuuuuu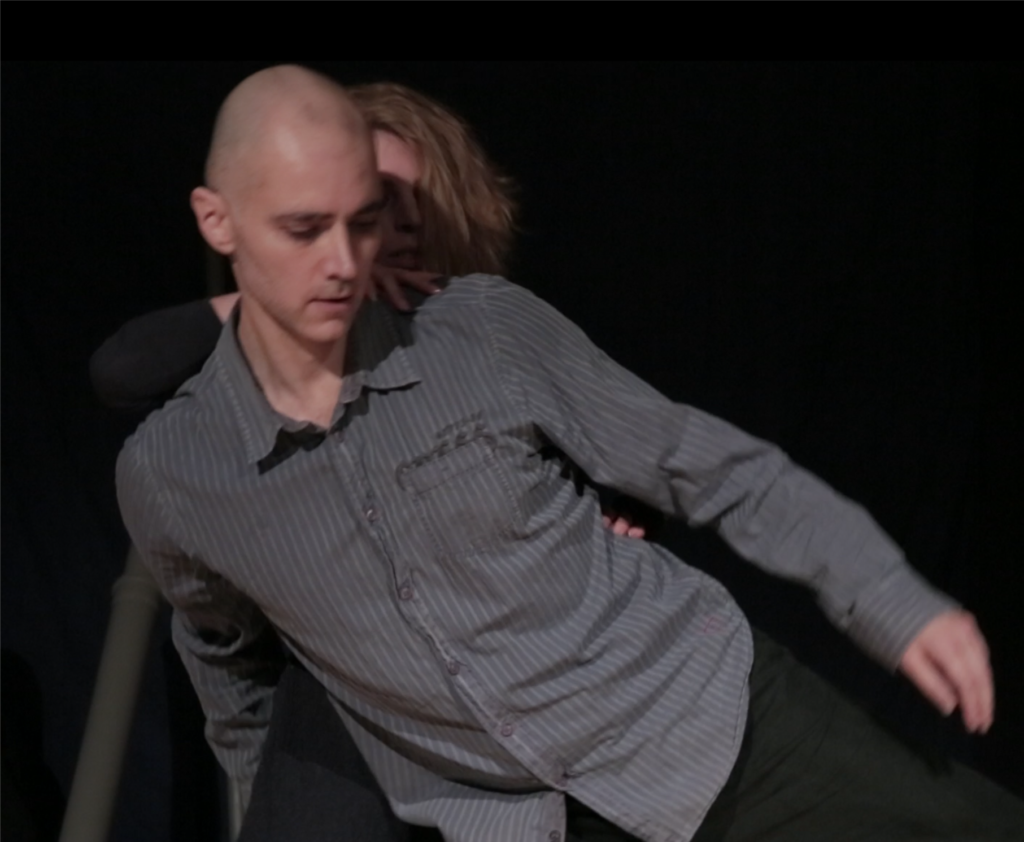 Ippokratis Veneris (GRE/ITA) teacher, dancer, choreographer, deepen and studies dance and other arts for more than 20 years. In his lessons of contact inserts elements from the various disciplines that has studied extensively over the years as: floorwork, release technique, experient
ial anatomy, applied anatomy, dupuy technique, acrobalance, martial arts, afro dance, ballet, alexander technic, chi kung, dance theatre and much more.
– In the past collaborated with the UNIVERSITY OF ROME "Roma 3", department of "Philosophy of Education" giving lectures about "Pedagogy, C.I. and personal researches on teaching".
– for two years he received an open scholarship in Brussels (PARTS-ROSAS Dance Company) and in Rome by the region of Lazio to proceed with his research on dance theater projects. His original works ("Buongiorno Amore", "Afroditi", presented at Olympic theatre and Theatre Greco) combine together elements of theatre and dance.
– Was professor in the theatre school "il Cantiere Teatrale".
– 2018 award: His work as choreography director for the Pina Bausch "The Nelken line in Rome". An international project of 25 dancers of 11 different countries. Receives the second award of Lazio Film Festival Commission.
– In March of 2014 he was a guest together with Giulio Tremonti (former Italian Minister of Economy), Romano Prodi (the former Italian prime minister and former president of the European community), Ermanno Olmi (film director) in the TV show "the wind whistles" of Gad Lerner for Repubblica television and for the art channel Effe tv.
– Has collaborated -teaching and making shows of improvisation- with the Italian National Organization of Theatre.
– Teaches regularly twice a week Contact Improvisation developinghis own method.
– Teaches in different places around Europe.
– Has collaborated with Roberto Castello-Aldes for "Narrate" premium UBU as the best dance theatre production of the year in Italy and many others.
– In 2011 decided to stop making shows and concentrate his energies on the research about the human nature and the wisdom of our bodies.
– Co-founder of CORE an association of choreographers of central Italy to promote the rights of the live performing arts
– Co-founder of RomaContact a collective of dancers who promote and give shows of improvisation and Contact Improvisation.
– Organized the last years many events of art and workshops inviting teachers from all Europe.
– Lives in Rome where graduate at school "l'officina" where study release technique, Dupuy technique, contact improvisation, instant improvisation and composition.
– As a choreographer, dancer and improviser has organized and participated at different events, in the last ten years.
– Has studied with many choreographers and participating at numerous workshops of physical-theatre, contemporary dance, choreographic composition and contact improvisation.
Theme of the workshop of Ippokratis Veneris (event 27 – 30 December) "are you in axis?"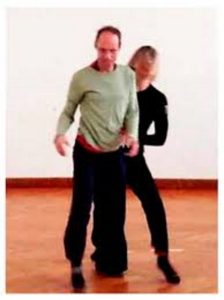 In this workshop we will explore a very important principle of dance and Contact Improvisation, the use of own axis and the duet axis.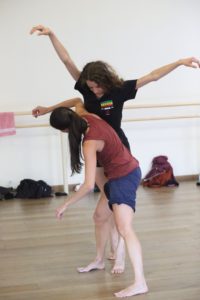 We will start with individual work on: How been in axis and centered, how to use the dynamics to dance out of axis with in and out-of-balance movement. As duets we will work on: finding and moving in space through the common axis, the centripetal and centrifugal dances, accepting and enjoying the challenge of the common out of axis, creating small "flights" using the out of axis movement of the duet.
The focus of the workshop will be on how to enrich our dance, enrich our creativity and dance in a more playful way.
c
Theme of the workshop of Ippokratis Veneris (event 30 December – 2 January): 
In – Out, Out – In, listening and communicating, giving and receiving, accepting and offering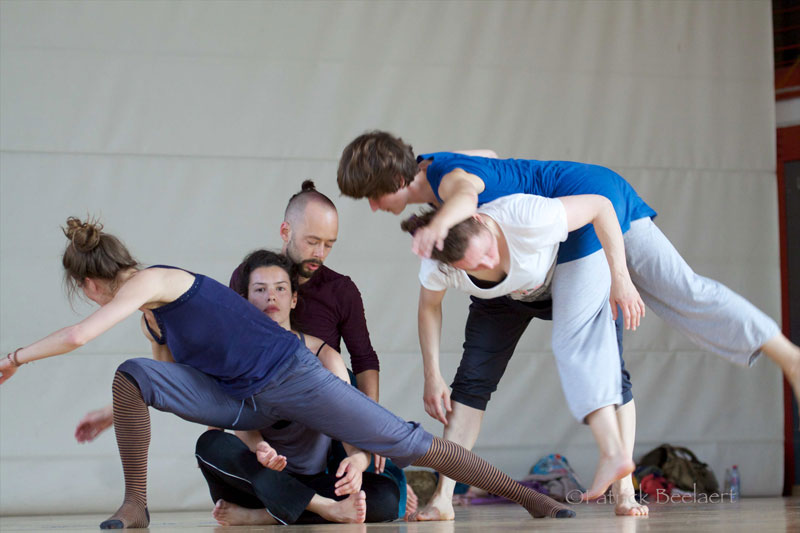 How can I give, offer my presence to my partner being available and open physically, mentally, energetically to communicate?
We will work on how to be present – here and now – and listening been focused contemporary to ourselves and to our partners. We will explore, as we dance and improvise, how to accept and how to offer, becoming our meeting a communicative, fluid and open dance; become our dance a real meeting and a journey.
The key words of these meetings will be: energy, freedom, openness, acceptance, empty-full.
Theme of the workshop of Ippokratis Veneris  (2 – 5 January):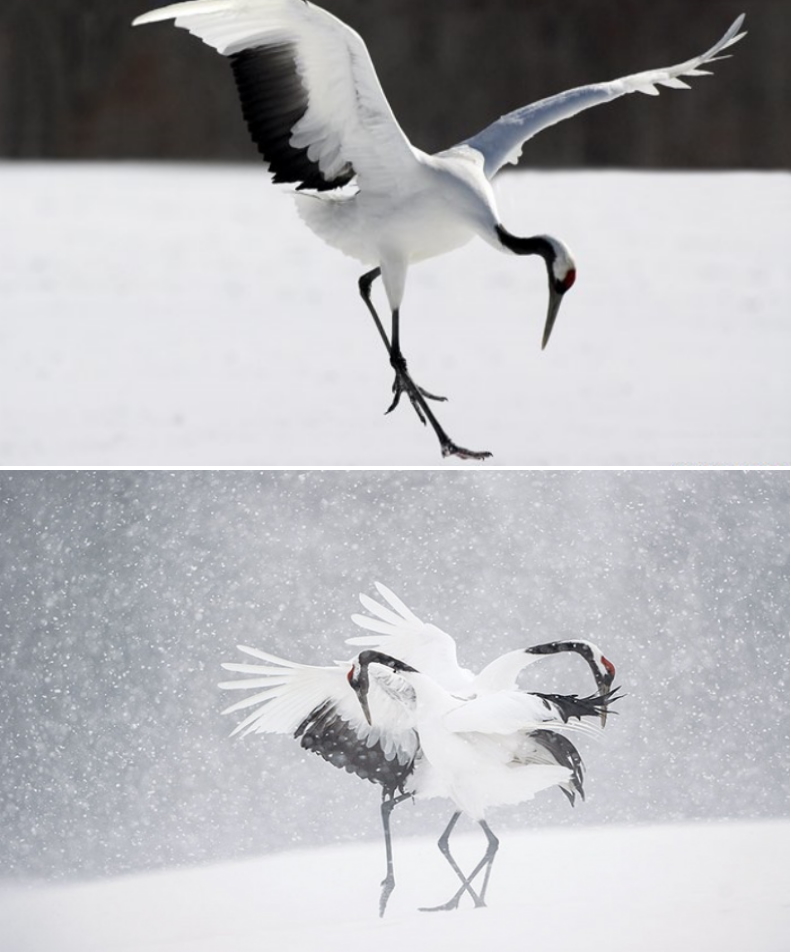 "Lightness"
In this laboratory we will explore the various ways in which we can make our body light dancing with our partners.
Breath, body and movement integration, sensibility – agility, anatomy, suspension, "body engineering" exercises and listening will be some of the themes that we will focus in these meetings with the aim of dancing in a more free, light, aerial and creative way.
F
F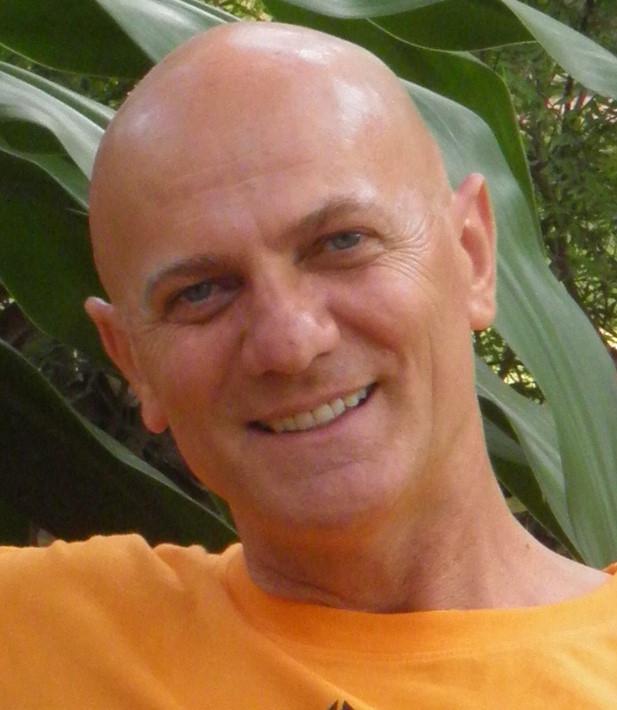 abrizio Sarracino (India / Italy), graduated as a Hatha Yoga teacher in 2006 at "The International Sivananda Vedanta Center" in India.
Reflexologist since 2000, with qualification obtained at the Hanne Marquardt International School and the Transactional Kinesiology Association .
Fabrizio is also a teacher of Thai Massage and Ayurvedic Massage, disciplines that he studied directly in India and Thailand, where he lived for long periods.
Graduated Shiatsu operator at the Italian Medical Association of Didactic Acupuncture".
Master in TUI-NA Chinese massage at the Fate bene fratelli International Foundation.
In addition, Fabrizio has studied various oriental and western massage techniques at the American School of Healing Arts in San Diego (California).

A few words about Thai Massage:

Thai yoga massage si an ancient healing art that started in Buddhist monasteries and is being used in Thailand since thousands of years. It's a combination of acupressure and gentle stretching, like applied passive yoga.
The benefits of a treatment are physically, emotionally and energetically balancing for the whole body. As it restores health and harmony it's good for various problems in the body, helps to adjust the skeletal structure, increase flexibility, relieve muscular and joint tension, stimulate internal organs. It's performed on the floor, and the receiver wears comfortable clothes.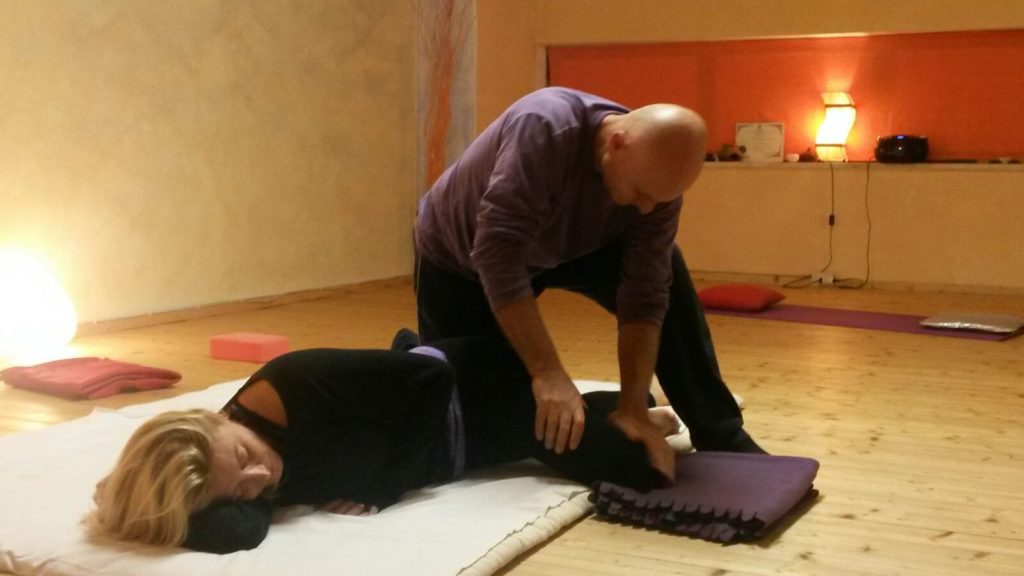 The true meaning of the art of thai massage is to cultivate compassion, awareness, listening and concentration in the giver first, in order to be able to share what is called "loving kindness", through a healing touch. This sacred dance offers a union between body and spirit.
During the class we will explore the body, and give movements and techniques for an exploration of this art, as well as a form to follow in this improvisational also bodywork. It can be applied to anyone due to many adaptations and variations and can be practiced by anyone without former experience needed..

The courses offer an introduction to the world of Thai massage, aiming to bring you in contact with the body, through a healing meditative approach, imagination and inspiration derived from this practice, and give you a range of techniques that you can apply,
There will be three different thai massage paths for the three events with subjects:
(event 27 – 30 December): exploring through consciousness, giving is receiving, receiving is giving
(event 30 December – 2 January): "dancing body", working on how to release blocks memorized in the body and fascia – muscle tensions.
(2 – 5 January): "breathing bodies", working on the effectiveness and harmonization of the couple's vital energy.
ttttttttt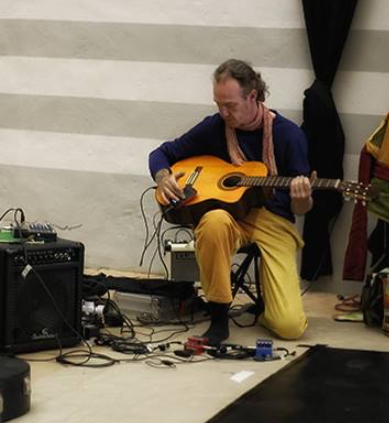 Gianmaria Ansaloni (Italy) , born in 1970, is a polyhedric artist: musician, painter, sculptist, cook (because cooking is an art!).
In the Contact Improvisation World he comes firstly as dancer in 2009, participating to countless festivals and jams all over Europe. By consequence of physical problems, he remains anchored to the world of dance proposing himself as a musician and developing his own interpretation of music in Contact Improvisation together with other musicians and in collaboration with groups of dancers thanks to workshops designed and created to find the best join between movement and sound.
He was invited to play at two editions of the Italy Contact Fest, at the Barcelona New Year Dance Festival, at the 24 hours non-stop in Milan, at numerous jams, workshops and single classes throughout Italy and becomes a permanent musician at all 7 editions of Italy CI Camp, thus accumulating a considerable richness of experience and research in the music-dance binom,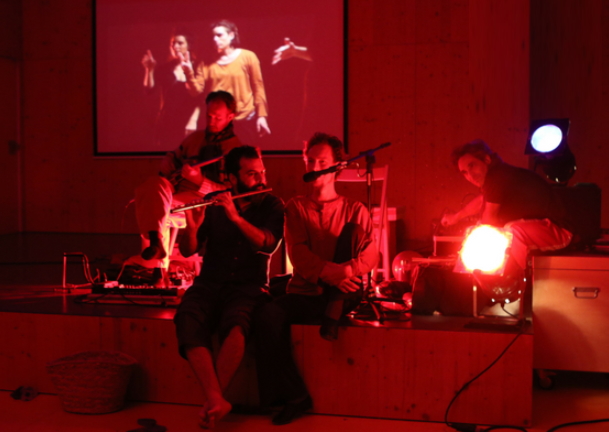 bringing new sounds, made of interpolation between acoustic and electronic. His flagship instrument is the guitar which he combines with the use of synthesizers, percussions and sound backgrounds produced with random objects.
He recorded a live CD for Contact Improvisation, entitled "Improvising Notes at CI Jams" in couple with a bassist / multi-istrumentalist, a work that lasted over a year, extracting 8 tracks from over 80 hours of live recordings in post production during various events of Contact Improvisation.
He also has collaborations as a sound engineer and live musician in stage performances.