.
Rome's Spring Jam of Arts 2019 !!
28-29-30 April 1 May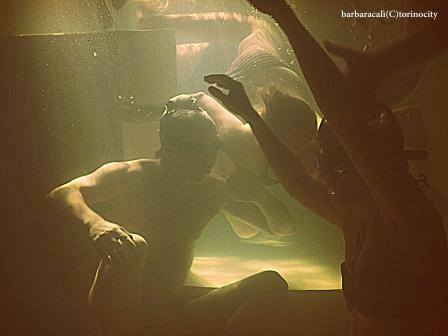 Hello to everyone!
After the great experience of the Winter Jam of Arts, we are very happy to announce you the new Spring Jam of Arts!!  15th edition!
It will take place in a a wonderful farm in northern Rome surrounded by a large forest.
Event that includes labs of Contact, of Body Mind Centering, of Watsu, many jams, live music, use of the Turkish bath, Salt cave, use all day of hot thermal pool and plenty of traditional Italian and vegetarian food! 
You are all invited to dance, swim, relax, meet people from all around the world and improvise!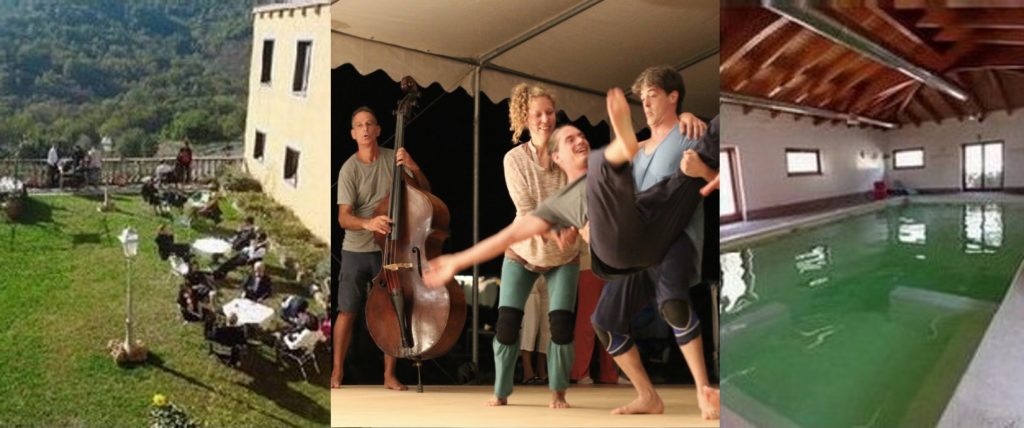 The teachers are:
Marcella Fanzaga
Ippokratis Veneris
Claudio Jalesh Petrassi
Riccardo Gola (music)
The event includes:
– 18 hours of workshops
– More than 34 hours of jam in the dance floor and in the pool
– live music
– All day use of thermal pool
– Use of Turkish bath, salt cave (Halotherapy), relax area
– Big, well heated apartments
– Traditional Italian and vegetarian food.  
eee
Here is the program:
Sunday 28 Aprile

Monday 29 Aprile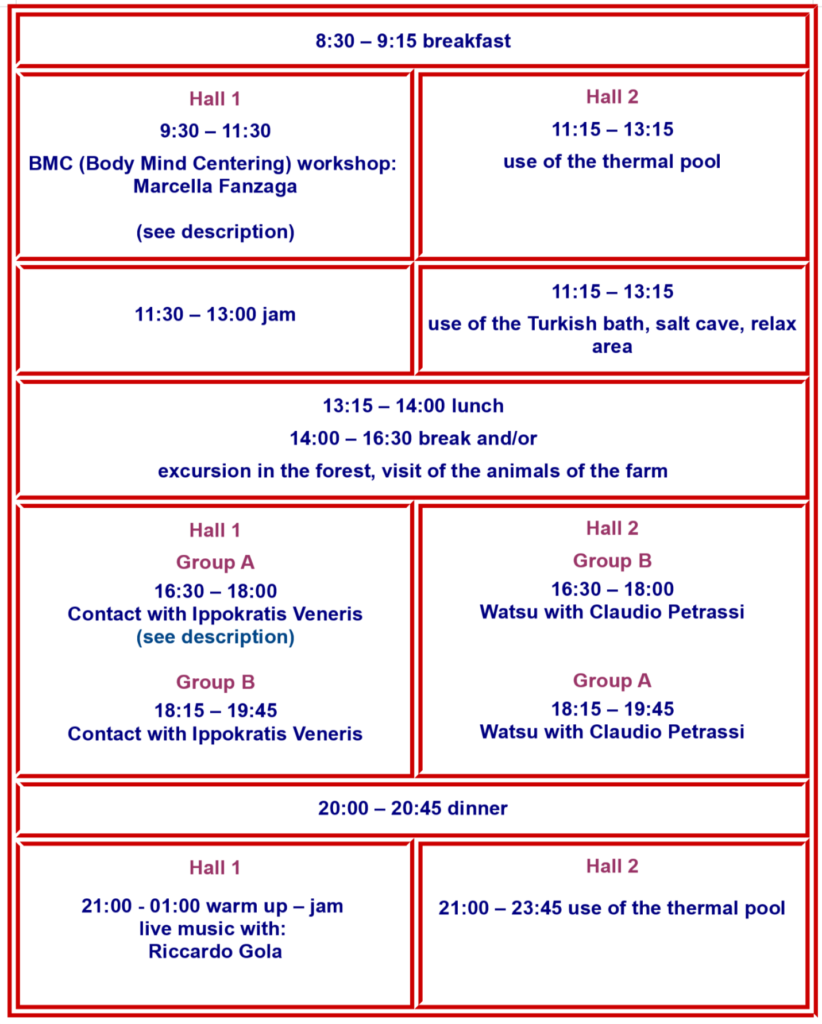 vvvvvvvvv
Tuesday 30 Aprile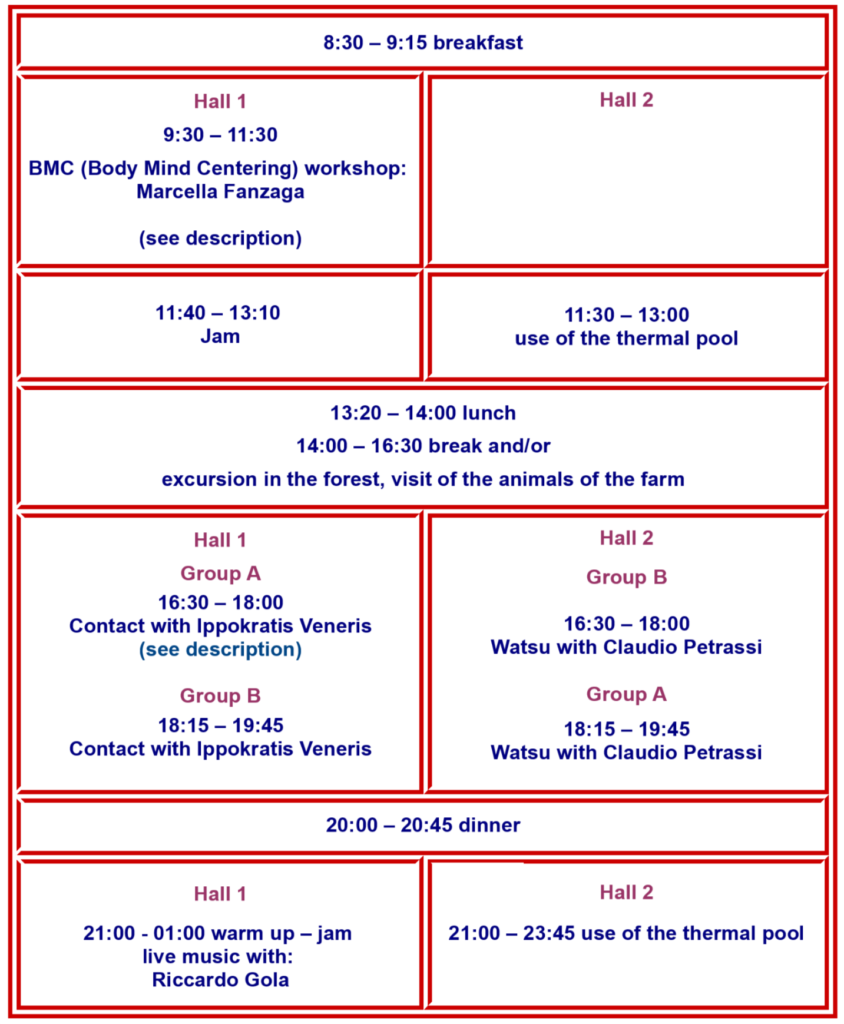 v
Wednedsay 1 Maggio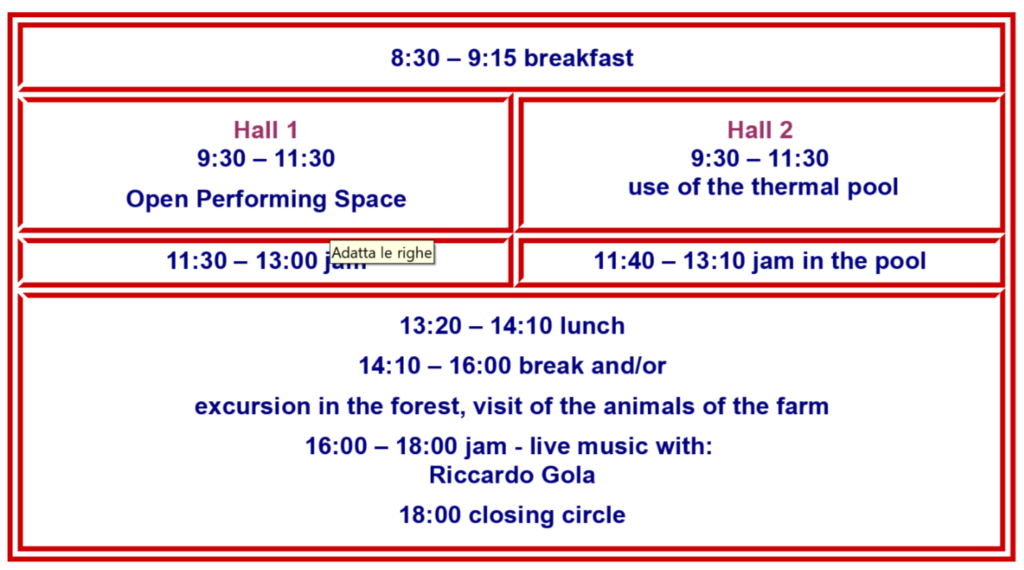 Hall 1: the ballroom
Hall 2: the swimming pool with warm thermal water
Note 1: The thermal pool is next to the dance studio and is about 145 cm deep so is not important if somebody doesn't know how to swim and everyone is free to decide whether to participate or not to the events in the pool
Note 2: To participate to the festival you don't need to be dancers or artists since the idea of the Jam of Arts festivals is aimed to people who want to experiment with arts and movement, regardless having or not prior experience. The goal is to explore different skills and capabilities that exist within us, study various disciplines and enjoy!
Arrival:
From Rome Fiumicino Airport and from the center of Rome departs every 15 minutes a train and takes about 25 minutes to arrive to the farm where will be the event.
Price:
the fee for the event is 195€
the fee includes all the workshops, all the events, all the meals, use of thermal pool and sleeping in luxury apartments with other 3-4 persons (see photos).
info:For more information's and registration, you have to write an email to: veneris.i@romacontact.com
tel: 0039 3287213546
Parte delle strutture a nostra disposizione (piscina riscaldata con acqua  termale)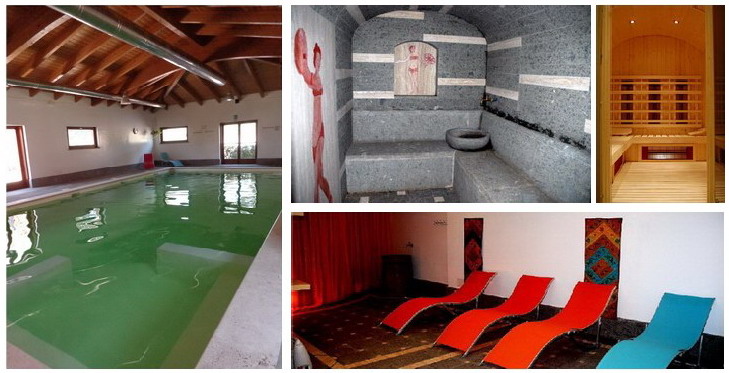 P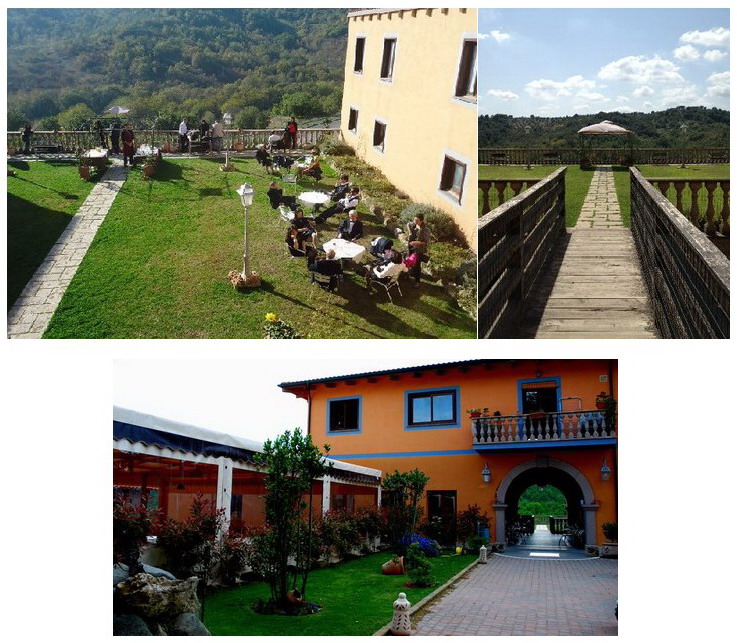 Appartamenti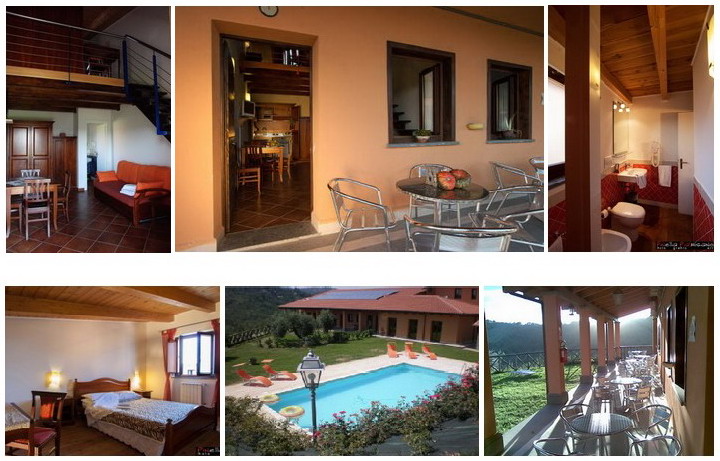 Parte della sala danza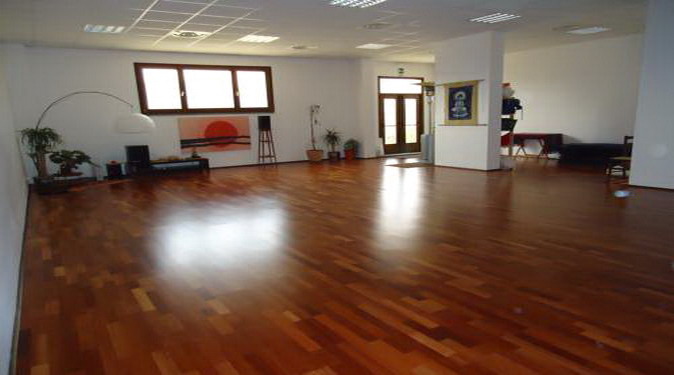 Alcuni degli abitanti della fattoria biodinamica che include anche pecore, capre, conigli ed altri animali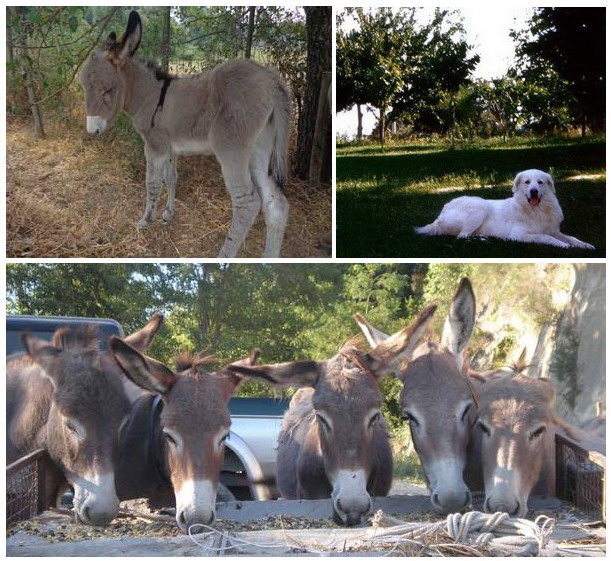 o
oooo
oooooooooo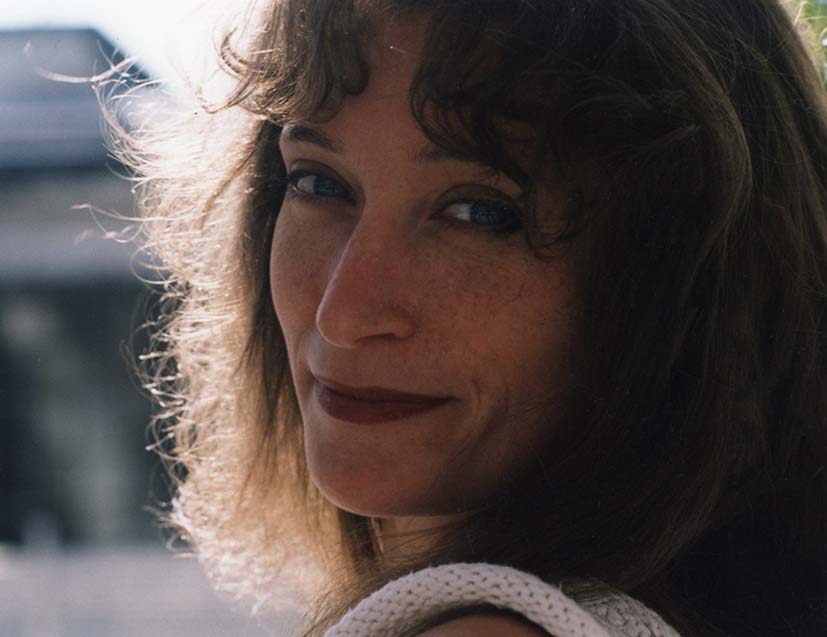 Marcella Fanzaga graduated in Contemporary Dance at the School for New Dance Development in Amsterdam, in Dance Danza at the Civica Paolo Grassi and in Dance therapy with Maria Fux at the Civic School of Pedagogical and Social Animation of Milan.
He studied in New York at the Erick Hawkins Dance Foundation and at the Limon Institute.
She has obtained the title of Educator of the Somatic Movement (SME), of Educator of the Movement in Evolutive Age (IDME) and of Practitioner Body-Mind Centering®. She is a professional member of the BMCA. She is currently following the training course in Body-Mind Centering® as a Teacher in certified BMC® training programs.
She danced for choreographers such as Min Tanaka, Katie Duck and Masaki Iwana, as part of the dance company Butoh Habillé d'eau. With her choreography he has participated in numerous festivals in Italy and abroad. He oriented his research deepening the art of improvisation, as an instantaneous composition, collaborating with various musicians including Maddalena Zeiro, Alessandro Bosetti, Carlo Virzi, Fakhraddin Gafarov, Cristiano Calcagnile and Gianni Mimmo.
She teaches Contemporary Dance – Improvisation – Dance Therapy – Creative Dance – Body-Mind Centering® and Butoh collaborating with private schools and public istitutes, and professional schools.
She holds workshops of Physical Training and Dance Theater for actors both in Italy and abroad.
For the past fifteen years she has carried out dance awareness projects approved by the Public educational istitute of Milan in kindergartens, elementary and middle schools.
From 2006 to 2010 she was Artistic Director of the Contemporary Dance Festival "Emergencies Emergencies" at the Comuna Baires in Milan. From this experience she develops, elaborates and takes care of "Be Happening", a new project, of which she is the Art Director, an interdisciplinary festival in residence that investigates the creative process.
Since October 2008 she is the Founder and Curator of "The Meeting Point-Under the Roof", an international, interdisciplinary and multimedia project of Improvvisation and Instant Composition in collaboration with The European Meeting Point Network.
Within the project he conceived and presented in May 2010 "CREATE THE INCANTO – The Meeting Point / UNDER12"; Interdisciplinary Improvisation performance for children and teenagers and in May 2011 he gave life to the project "Living Frames"
ooooo
Theme of the workshop: "BMC® and consciousness"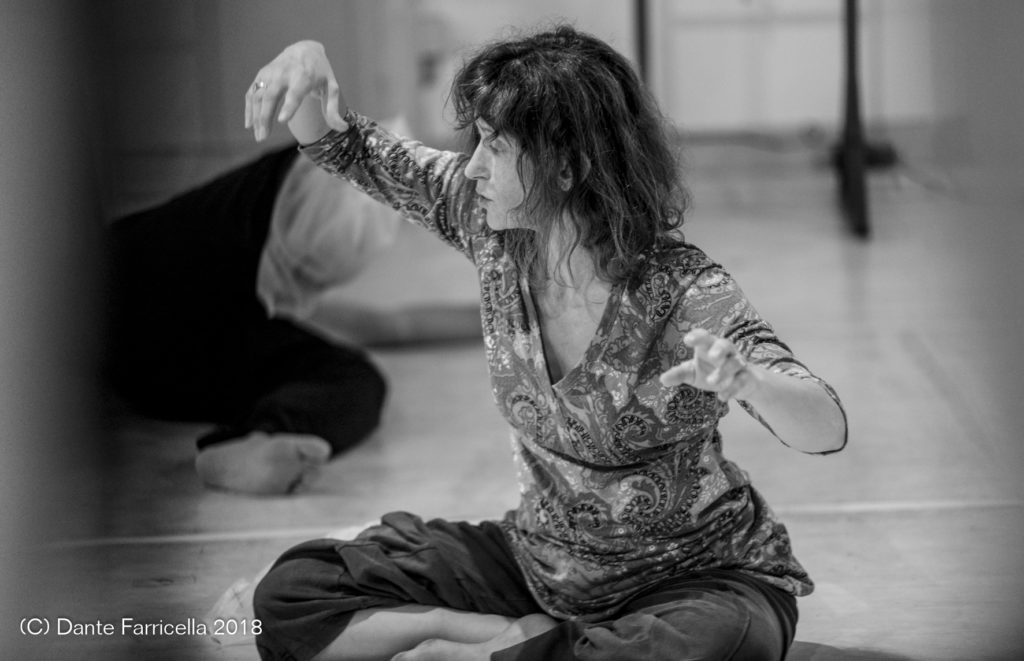 What is the basis of an articulated, integrated and effortless movement that allows us to reach out into space and relate to the ground and the body of the partners with confidence?
We will explore together the different qualities and expressions of the muscles, their ability to collaborate and synergistic movement, their dynamism and the modulation of the forces that support and bring the body into space. Explore their sense of power and vitality, their three-dimensionality and their readiness to action and ability to modulate the tone.
We will activate the reflexes, the equilibrium responses subtended to the movement of the limbs starting from hands, feet, head and tail for greater agility and fluidity in the movement.
Exploring the connection between the periphery and the center of the body we will acquire a new awareness and quality in our dance.
What is the Body-Mind Centering®?
Body-Mind Centering® is an experiential method and an innovative approach to movement based on the concept of embodiment (learning from the body and through the body) and on the importance of the evolutionary aspects of movement.
BMC® through the re-education of movement and its mind and the reorganization of neuro-motor schemes, leads to a greater alignment between mind-body-emotions and a greater self-awareness and psycho-physical integration.
It is based on the foundations of anatomy, physiology, psychology and on the knowledge of the development of the movement from conception to the first years of life.
It has a wide range of applications: education and practice of movement, dance, yoga, bodywork, rehabilitation, psychotherapy, child development, education, music, voice, art, meditation, martial arts, athletics and other disciplines that involve the whole mind. body.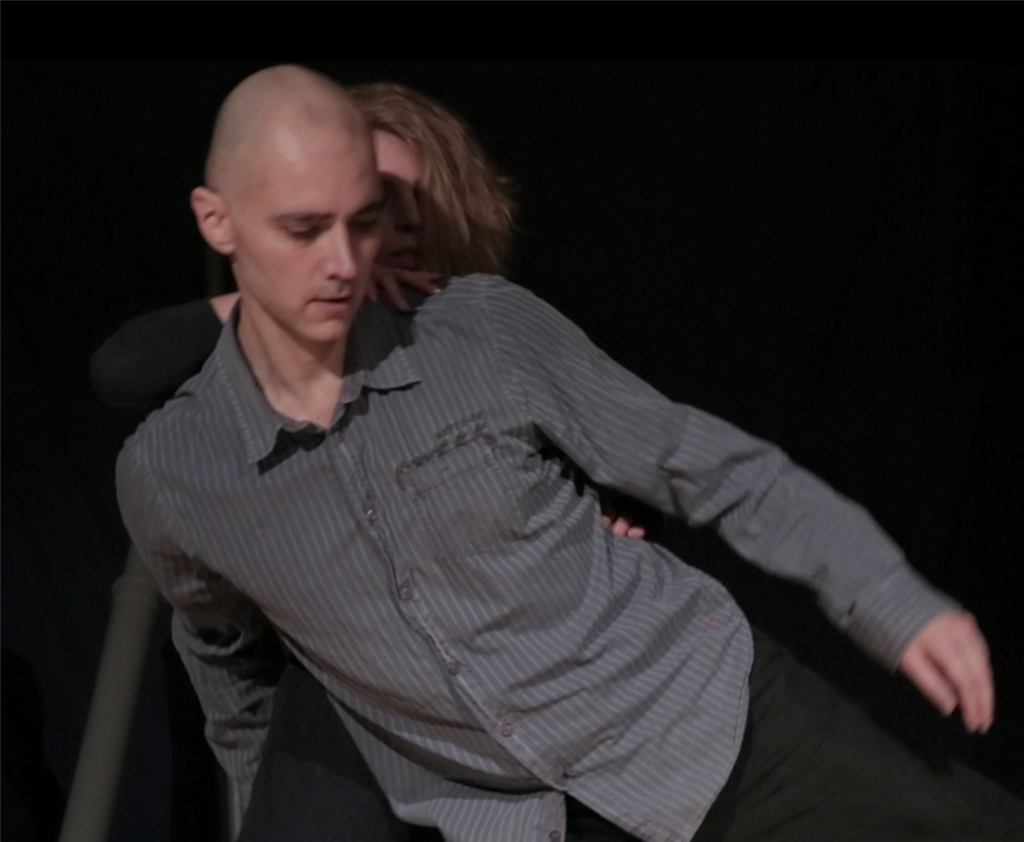 Ippokratis Veneris (GRE/ITA) teacher, dancer, choreographer, deepen and studies dance and other arts for more than 20 years. In his lessons of contact inserts elements from the various disciplines that has studied extensively over the years as: floorwork, release technique, experiential anatomy, applied anatomy, dupuy technique, acrobalance, martial arts, afro dance, ballet, alexander technic, dance theatre and much more.
– In 2011 he collaborated with the UNIVERSITY OF ROME "Roma 3", department of "Philosophy of Education" giving lectures about "Pedagogy, C.I. and personal researches on teaching".
– In 2009 and 2010 he received an open scholarship in Brussels (PARTS-ROSAS Dance Company) and in Rome by the region of Lazio to proceed with his research. His original works ("Buongiorno Amore", "Afroditi", presented at Olympic theatre and Theatre Greco) combine together elements of theatre and dance.
– Is professor in the theatre school "il Cantiere Teatrale".
– 2018. Choreography trainer for the Pina Bausch "The Nelken line in Rome". An international project of 25 dancers of 11 different countries. Second place premium at Lazio  Shortfilm Festival. You can see the video in this link: https://vimeo.com/273466482 Currently we are wotking on the documentary of the backstage of the project.
– In March of 2014 he was a guest together with Giulio Tremonti (former Italian Minister of Economy), Romano Prodi (the former Italian prime minister and former president of the European community), Ermanno Olmi (film director) in the TV show "the wind whistles" of Gad Lerner for Repubblica television and for the art channel Effe tv.
– Has collaborated -teaching and making shows of improvisation- with the Italian National Organization of Theatre.
– Teaches regularly twice a week Contact Improvisation developinghis own method.
– Teaches in different places around Europe.
– Has collaborated with Roberto Castello-Aldes for "Narrate" premium UBU as the best dance theatre production of the year in Italy and many others.
– In 2011 decided to stop making shows and concentrate his energies on the research about the human nature and the wisdom of our bodies.
– Co-founder of CORE an association of choreographers of central Italy to promote the rights of the live performing arts
– Co-founder of RomaContact a collective of dancers who promote and give shows of improvisation and Contact Improvisation.
– Organized the last years many events of art and workshops inviting teachers from all Europe.
– Lives in Rome where graduate at school "l'officina" where study release technique, Dupuy technique, contact improvisation, instant improvisation and composition.
– As a choreographer, dancer and improviser has organized and participated at different events, in the last ten years.
– Has studied with many choreographers and participating at numerous workshops of physical-theatre, contemporary dance, choreographic composition and contact improvisation. 
ggggggg
Theme of the workshop of Ippokratis: Feel – Act – Interact – Meet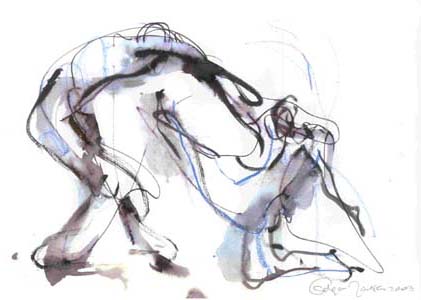 In this laboratory we will explore some technical elements of Contact Improvisation that will then be used and integrated with some improvisation principles. The objective of this workshop will be: Starting from feeling-perceiving ourselves we will then move on to action – interaction with the other(s) through a global presence of us. The goal will be to create simple and fluid dances that are both engaging, playful, creative and that become a journey and a joy in being here and now with ourselves and with others… 
oooooo
ccc
ddddddddddd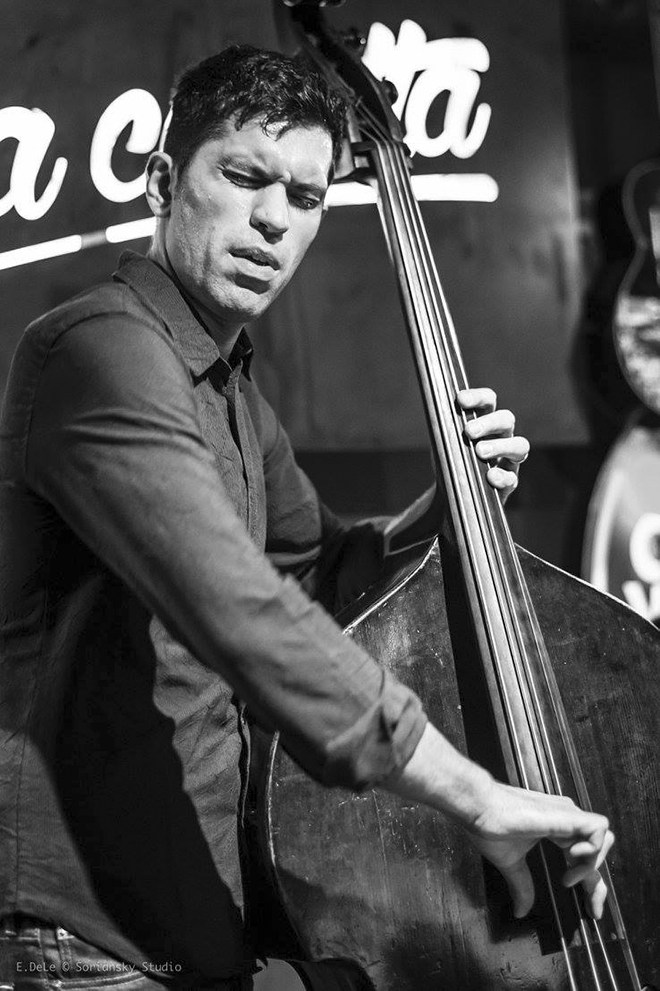 Riccardo Gola  is a jazz bassist and double bass player active for more than ten years.
After studying at the Saint Louis Music School and at Siena Jazz he started a sideman career that led him to collaborate with artists such as Rosario Giuliani, Flavio Boltro, Antonio Faraò, Ettore Fioravanti, Francesco Diodati, Max Ionata, Domenico Sanna and many others and record numerous discs.
He is the leader of two formations in his name (Materia Elettrica on original compositions and Kind Folk on music by Kenny Wheeler) and is part of some original music projects (Simone Alessandrini Storytellers, Ludovica Manzo Scraps, Costanza Alegiani Folkways, Super Santos).
ooooo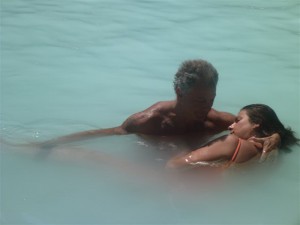 Claudio Jalesh Petrassi is a Watsu operator; He studied clinical psychology and specialized in counseling for childrens and adolescents and the Art-Counseling; held lectures at the School of Counseling "ASPIC"; worked as consult-listening at some schools; he carried out in the context of HIV counseling at the Policlinico Umberto I in Rome; leads groups on parenting, fear of flying and fear of water; designed and carried out paths through Watsu support for children diagnosed with autism and disability in general; gives Watsu monthly offers for the couple in Belgium (Brussels); organizes days of baby Watsu, where the babies play with their parents and we take care of their children both in land and water; leading groups of AI-CHI (Taichi water); coconduce groups of hypnosis in warm water; organizes training courses in the Californian massage; was trained in psycho-body techniques such as the Californian massage and Jin Shin Do." 
hhhhhhhh
ddddddddddd