Next dates, 25-26 April at: Munster, Germany (follows German text)
Between
Workshop of Contact with:
Ippokratis Veneris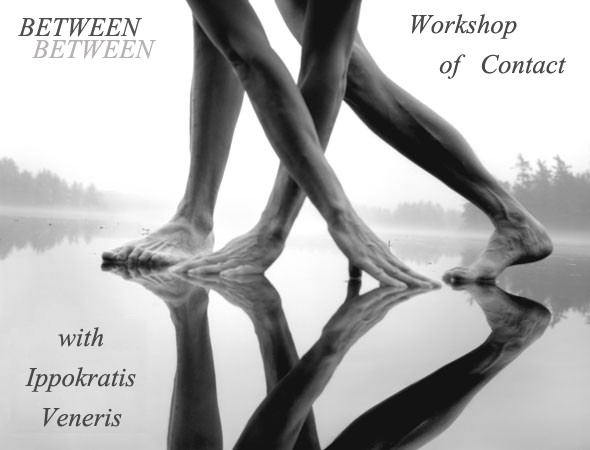 In the first part of each day, we will work on various technical aspects of contact improvisation revisited through my personal research over the last 10 years of study and teaching of contact and over the last 20 years research on various types of dance and other disciplines.
We will explore the different solutions that we can use to interact, dance and even "fly" in an effortless, organic, creative and lightness way.
In the second part of each day we will work on the concept of Between.
Every action is the relation between various elements. Through the use of different tasks we will explore the relation between: technique and emotions, mind and body, movement and energy, action and creativity-freedom; the connection between me and me, me and you, me between earth and sky.
We will also study the relationship, in our dances, between time and space, emptiness and fullness, presence and sincerity-pureness.
This technical and experiential workshop will be a joyful and challenging meeting.
For informations: veneris.i@romacontact.com
For curriculum: http://www.romacontact.com/chi-siamo/ippokratis-veneris-ippokrati-veneris/ippokratis-veneris-english-c-v
Between 
Ein Workshop zu Contact Improvisation
mit Ippokratis Veneris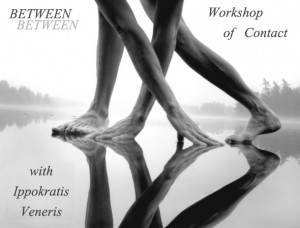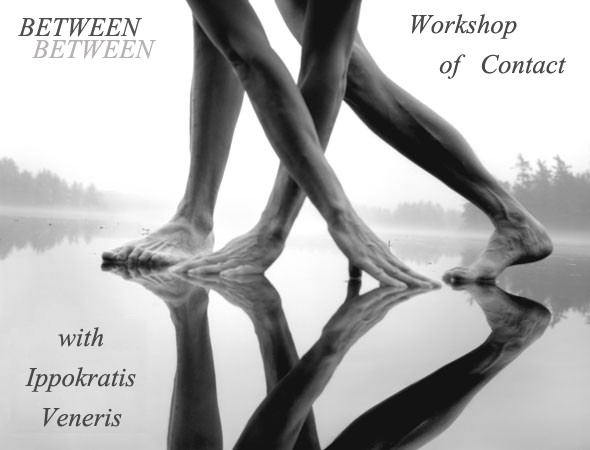 "In der ersten Tageshälfte werden wir an verschiedenen technischen Aspekten der Kontakt-Improvisation arbeiten, die ich durch 10 Jahre Forschung an Lern- und Lehr-Methoden und durch 20 Jahre Forschung an verschiedenen Tanzarten und anderen Disziplinen erlernt habe.
Wir werden verschiedene Wege erforschen, wie wir mühelos, harmonisch, kreativ und mit Leichtigkeit interagieren, tanzen und sogar fliegen können.
In der zweiten Tageshälfte werden an dem Konzept "Dazwischen" arbeiten. Jede Handlung repräsentiert den Zusammenhang, die Relation zwischen verschiedenen Elementen. Durch die Ausübung verschiedener Aufgaben werden wir diese zwischen-Relation erforschen: Techniken und Emotionen, Körper und Geist, Bewegung und Energie, Handlungs- und Kreativitätsfreiheit; die Verbindung zwischen mir und mir, mir und dir, und mir zwischen Himmel und Erde. Wir werden in unseren Tänzen den Zusammenhang zwischen Raum und Zeit, Leere und Fülle, präsenter und offener Reinheit erforschen.
Dieser technische, auf Erfahrung beruhende Workshop wird ein herausforderndes und zugleich vergnügliches Treffen werden."
Zeiten: Workshop Sa und So 10 – 17 Uhr (inkl. Pause)
Jam So 18:00 bis 20:30 Uhr Jam mit Warm-Up mit Ippokratis Veneris.
Kursbeitrag: 60 € bzw. 100 € bei Anmeldung von 2 Personen (inklusive Jam)
Jambeitrag: Frei für Workshopteilnehmer_innen, alle anderen gegen Spenden von 5 bis 7 € (nach Selbst-einschätzung, damit auch jede_r mitmachen kann)
Ippokratis Veneris verfügt über langjährige Erfahrung als Tänzer, Choreograph und Lehrender. Er lebt in Rom, geboren und aufgewachsen ist er auf Kreta. Unter anderem ist er künstlerischer Leiter der jährlich in Nordgriechenland statt findenden Jam of Arts und der Winterjam of Arts in Rom. Weitere Informationen finden sich hier. 
http://www.romacontact.com/chi-siamo/ippokratis-veneris-ippokrati-veneris/ippokratis-veneris-english-c-v
email:   veneris.i@romacontact.com