click here for 2017 event
Rome 2-3-4-5 January 2016
Hello everyone! We are very happy to announce you the third edition of Winter Jam of Arts in a beautiful farm in north Rome, surrounded by a big park. Event that includes labs of contact, of Linklater method, lab of impro music, of Watsu, many jams, use of the Turkish bath, Salt cave, use all the day of hot thermal pool, live music and plenty of traditional Italian and vegetarian food! You are all invited to dance, swim, and sing! (you can have info about the summer festival at www.jamofarts.com)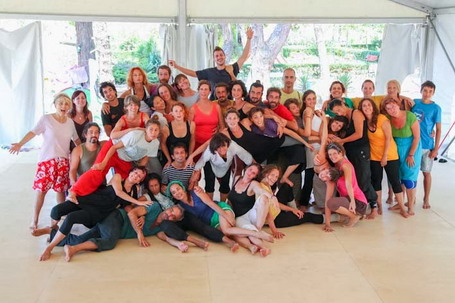 The event includes: – 12 hours of lessons – More than 24 hours of jam in the dance floor and in the pool – Live music with some of the best Italian musicians of impro music. – All day use of thermal pool – Use of Turkish bath, salt cave (Halotherapy) , relax area. – Big, well heated apartments – Traditional Italian and vegetarian food
Here is the program
2-3-4-5 January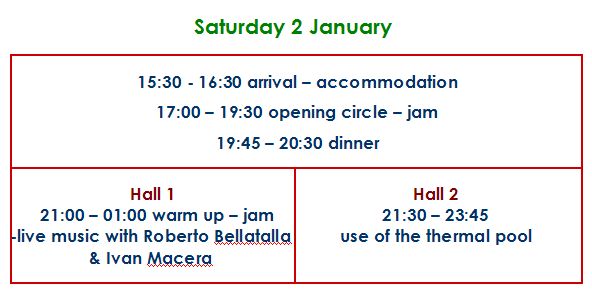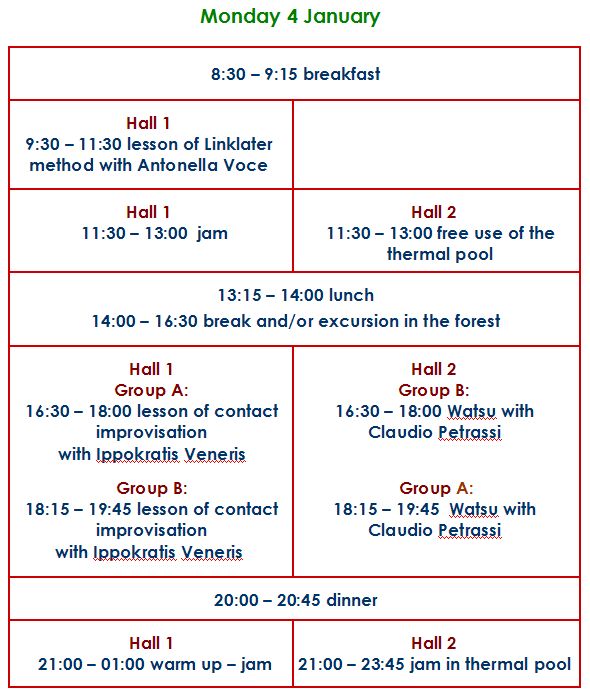 Tuesday 5 January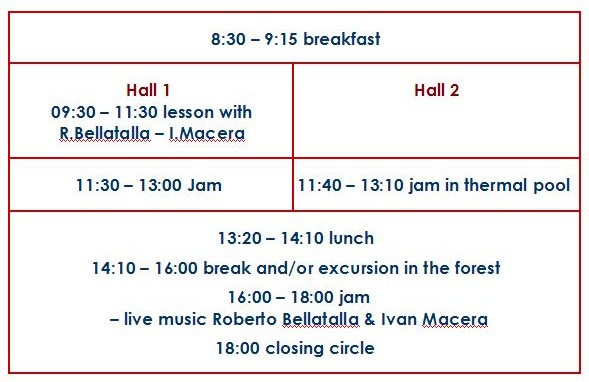 Hall 1: the ballroom Hall 2: the swimming pool with warm thermal water Note: The thermal pool is next to the dance studio and is about 145 cm deep so is not important if somebody doesn't know how to swim and everyone is free to decide whether to participate or not to the events in the pool. Prices: the fee is 195€ and includes all the workshops, all the events, all the meals and sleeping in luxury apartments with other 3-4 persons (see photos).
info: For more information's and registration, you have to write an email to: veneris.i@romacontact.com
tel: 0039 3287213546
Arrival: From Fiumicino Airport and from the center of Rome departs every 15 minutes a train and takes about 25 minutes to arrive to the farm where will be the event. ognuno è libero di decidere se partecipare oppure no agli eventi nella piscina.
Part of the facilities at our disposal (heated swimming pool with thermal water)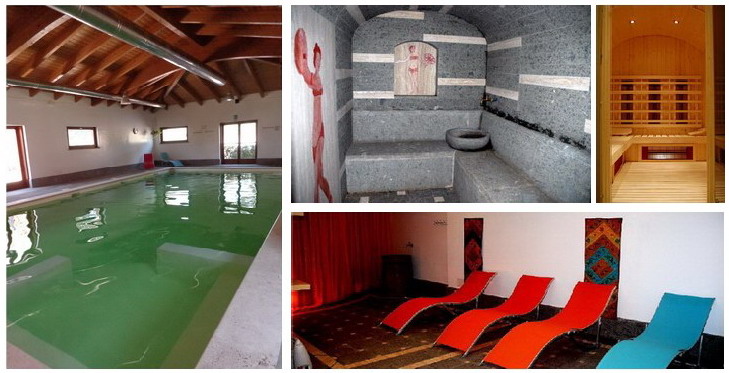 P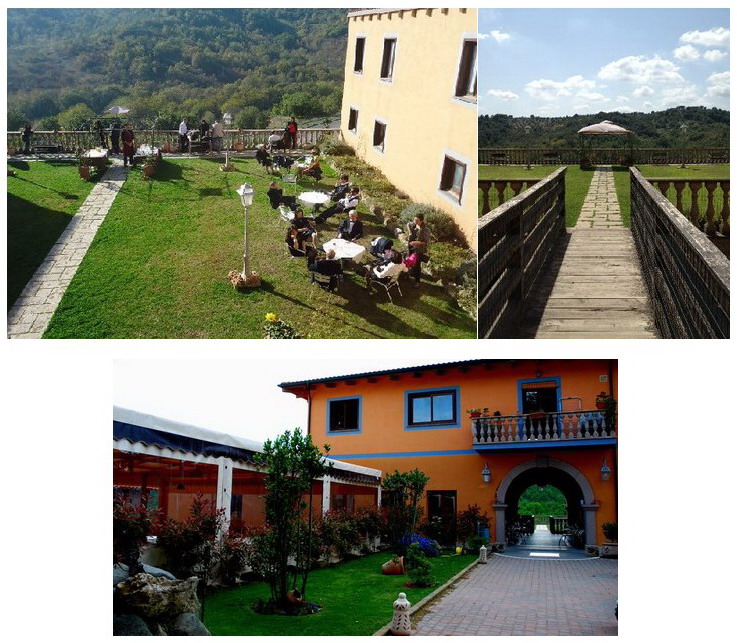 Apartments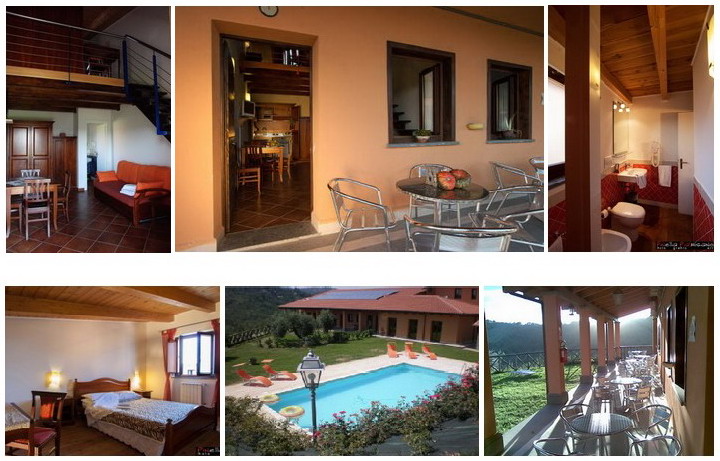 Part of the fance hall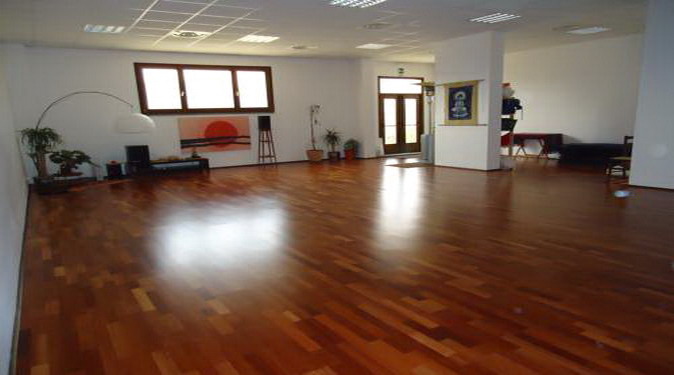 ria
Some of the inhabitants of the organic farm (there are also sheeps, bunnys, a just born pig and many others)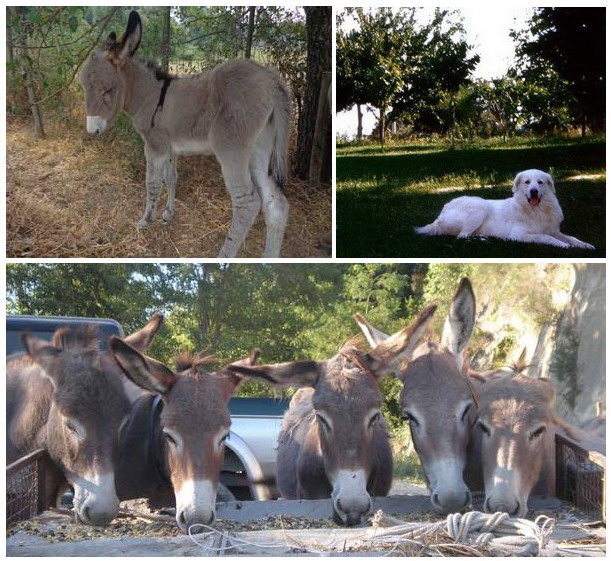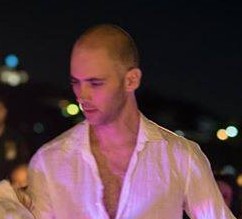 Ippokratis Veneris born and raised in Knossos on Crete, his childhood was populated by both the direct contact with the sea and from the myths of the place. Playing in the multicolored and multiform palace of Minos –playing up of the labyrinth and growing with the myths of Icarus, Daedalus and those of Theseus, Ariadne and the Minotaur his imagination and life were influenced by all those years of intense experience with the place. The last years lives in Rome Italy. – In 2011 he collaborated with the UNIVERSITY OF ROME "Roma 3", department of "Philosophy of Education" giving lectures about "Pedagogy, C.I. and personal researches on teaching". In 2009 and 2010 he received an open scholarship in Brussels (PARTS-ROSAS Dance Company) and in Rome by the region of Lazio to proceed with his research. His original works ("Buongiorno Amore", "Afroditi", presented at Olympic theatre and Theatre Greco) combine together elements of theatre and dance. – Is professor of the theatre school "il Cantiere Teatrale" – In March of 2014 he was a guest together with Giulio Tremonti (former Italian Minister of Economy), Romano Prodi (the former Italian prime minister and former president of the European community), Ermanno Olmi (film director) in the TV show "the wind whistles" of Gad Lerner for Repubblica television and for the art channel Effe tv. – Has collaborated -teaching and making shows of improvisation- with the Italian National Organization of Theatre. – Teaches regularly twice a week Contact Improvisation developinghis own method. – Teaches in different places around Europe. – Has collaborated with Roberto Castello-Aldes for "Narrate" premium UBU as the best dance theatre production of the year in Italy and many others. – In 2011 decided to stop making shows and concentrate his energies on the research about the human nature and the wisdom of our bodies. – Co-founder of CORE an association of choreographers of central Italy to promote the rights of the live performing arts – Co-founder of RomaContact a collective of dancers who promote and give shows of improvisation and Contact Improvisation. – Organized the last 8 years many events of art and workshops inviting teachers from all Europe. – Lives in Rome where graduate at school "l'officina" where study release technique, Dupuy technique, contact improvisation, instant improvisation and composition. – As a choreographer, dancer and improviser has organized and participated at different events, in the last ten years. – Has studied with many choreographers and participating at numerous workshops of physical-theatre, contemporary dance, choreographic composition and contact improvisation.
Theme of the lab: Hear and comunicate, give and receive, accept and offer
How can I give, offer my presence to my partner being available and open physically , mentally , energetically to communicate. We will work on how to be present -here and now- and in listening to ourselves and our partners. We will explore, while we dance and improvise, how to accept and how to offer and become our meeting, an open, fluid and communicative dance; become our dance a real meeting and a journey.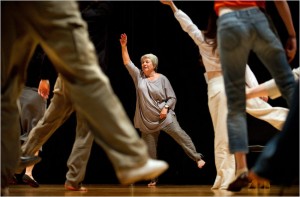 The Linklater method assumes that everyone has a voice that can express the infinite variety of emotions, the complexity of moods and nuances of thoughts he experiences. This is our natural voice, the voice that is in us "by birth". This voice however is in the course of our life shaped and conditioned by external influences and personal choices about the image we want to give of ourselves. The result is the voice we know, our familiar voice. Our familiar voice could be at the mercy of tensions in life and have learned to conceal rather than to reveal our thoughts and our feelings. With the Linklater method we work on how to regain the use of our natural voice to enable the transmission of our inner world (of the emotions and the imagination) to anyone who will listen. The natural voice allows us to reveal – not to describe – the nuances of thought and feeling. But it will only be releasing our voice strains of habit that we could put it at the service of a free communication. Through a series of exercises aimed at freeing, develop and enhance the natural voice, the Linklater method provides a clear vision of its operation and in the wider context of interpersonal communication and in professional use. The method offers a detailed set of exercises that combine images, imagination and technical information. Who wants to learn them will arrive to an understanding of the psycho-physiology of his voice. The exercises are divided into a detailed structure and carefully designed, developed in the following steps:
Body: the spine, support the natural breath. The breath: free the breath, the rhythm of breathing involuntary. The touch sound: the initial vibrations. Expansion vibration, freeing the body of tension. Channel: jaw, tongue, soft palate. The scale of the resonators: chest, mouth, teeth. Respiratory capacity: diaphragm, intercostal, pelvic floor. The scale of the resonators: sinuses, nose and skull. Extension: three or four octaves of notes speak. Articulation: articulators shape the item in question.
During the Winter Jam of Arts , there will be a seminar with the title "Voice of Freedom" with elements of the Linklater method conducted by Antonella Voce.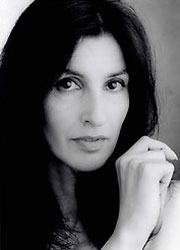 Antonella Voce Graduated from "Laboratory Exercises Performing Rome" directed by Gigi Proietti. – In 2010, after completing a three-year course in Germany, he qualified as a teacher Linklater, the method of the liberation of the natural voice. – From 1994 to 2004 he worked as an actress, and as an assistant in the seminaries of Giancarlo Sepe. – He worked in the theater as an actress and singer with various directors, composers, actors, singers including: Milva, Mario Scaccia, Massimo Ranieri, Gino Landi; Joseph Patrons Griffi, Bussotti. – Work as an actress and singer in important theater and film productions and television Among the most important included: Cinema "OTHELLO" – Directed by Franco Zeffirelli, "COMMISSIONER THE CAT" directed by Dino Risi Television "STRAPAROLE" on texts by C.Zavattini. directed by Gregory U. "ACTOR MY LOVE" at Rai, variety, directed by A.Falqui "A LIKE ALICE" at Rai, variety, white spirit of A.Falqui "READY RAFFAELLA? …." at Rai directed by G. Boncompagni Theatre "BARNUM" musical of Stewart Coleman with Ottavia Piccolo and Massimo Ranieri. Directed by Bob Schwab and E.Coltorti – 1987-2000 shows directed by Claudio Carafoli "SISSY" operetta Marischka and Kreisler. Directed by Gino Landi Teatro Comunale Giuseppe Verdi in Trieste – 1996-2000 shows directed by Alessandro Fadrizi – collaborates with Maestro Fausto Razzi in contemporary music – He works as an actress-singer with the "Dance Company and Entertainment Rome Mimma Testa "directed by Stefanella Head. – Collaborate with Maestro Marco Schiavoni as an interpreter in the soundtracks of major national and international dance companies – From 1978 to 1980 he sang as a soprano in "Female Chamber Choir" conducted by Maestro Pablo Colino. From 1982 to 1995 he studied singing privately with soprano Maria Rohrmann – currently teaches regularly Linklater method in various theater schools in Rome: "Cantiere Teatrale", private school of theater directed by Giovanni Carta "Cassiopea" directed by Tenderness Factor "Stage Academy" directed by Patrik Rossi Gastaldi.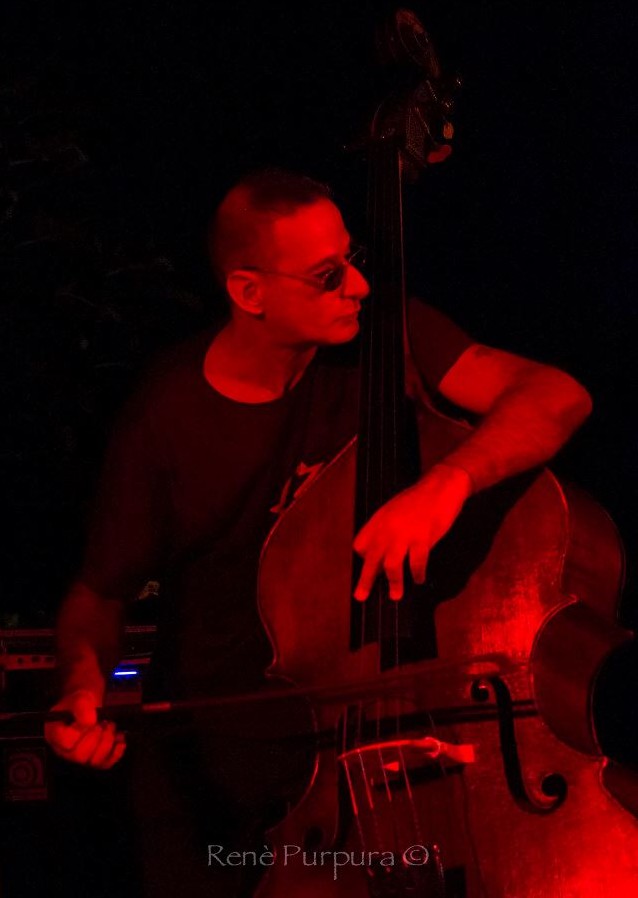 Roberto Bellatalla lived in London from 1978 to 2003, double bass player active on the british and european jazz and improvised music scene, has played extensively, toured and recorded with Elton Dean, Nick Evans, Keith Tippett, Louis Moholo, Mark Sanders, Alan Wilkinson, Evan Parker, Paul Dunmall, Paul Rutherford, Tony Marsh, Paul Rogers, Marcio Mattos, Maggie Nichols, Radu Malfatti, Tristan Honsinger, Sean Bergin, Steve Noble, Billy Jenkins and many others: Member of the band "Dreamtime", from 1983 to 2006 and of "Louis Moholo's Viva la Black". He writes and performs for theatre, poetry and dance and is involved in didactic activities for children, adults and disabled people. He plays with the trio led by guitarist Mike Cooper, "Truth in the Abstract Blues", performs solo concerts and with a variety of small acoustic or electro-acoustic ensembles of improvised music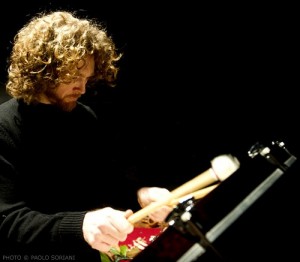 Ivan Macera focuses his career on a personal approach of melodic and natural experimentation of percussion, expressing especially in improvisation, research and exploration of timbre, color; bringing the emotional experience of sound even in teaching as conductor of workshops aimed at developing listening and self-perception, and workshops on the architecture of the events and the construction of sound environments. As percussionist takes part in many projects of total improv and not, collaborating with artists of national and international scene such as: Entropy, a collective of electronic music; with jazz vocalist and improviser Marilena Paradises; with the Japanese singer Michiko Hirayama; with bassist and explorer of sound Roberto Bellatalla, with the trumpeter and composer Bert Ivan, with multistrumental and voice researcher Mauro Tiberi, with Primitive Field; with saxophonist Nicholas Alesini (among others collaborator David Sylvian); with Cristiano Serino Ether Project; in contemporary dance filed had played for the company Egri; Raphael Bianco (choreographer, dancer); Chiara Mogavero (performer, dancer and actress); Benedetta Capanna; Fabio Gemo (anthropologist, documentary filmmaker and actor); etc. He also played for: European Music Festival, the International Poetry Festival of Genoa, May Day Concert in Piazza Maggiore in Bologna, Festival Poiesis, Atina Jazz Festival, concerts at the Auditorium Parco della Musica in Rome, Teatro India in Rome, Macro Testaccio, Teatro Valle, Centro Santa Chiara of Trento, Auditorium of the House Quarry Matera, concerts sponsored by the Australian Embassy, ??concerts in churches such as San Giorgio in Velabro in Rome, in the beautiful Evangelical Lutheran Church in Saint Lucia and the Banner many others. In 2005 he won the Premio Paolo Pavanello for song writing and in 2007 the Poiesis Award, sponsored by the Club Tenco in Sanremo. He also realized various recordings.
Theme of the workshop of R.Bellatalla and I.Macera: "who moves whom?"
Deepening the relationship between dance and live music, free improvisation. In this laboratory the goal will be to explore the best possible system of improvisation, the more combinations existong, searching for listening, understanding and complicity between contact dancers and musicians.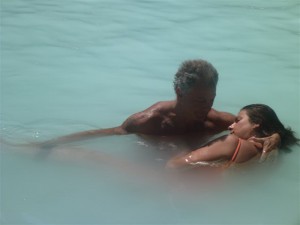 Claudio Petrassi is a Watsu operator; He studied clinical psychology and specialized in counseling for childrens and adolescents and the Art-Counseling; held lectures at the School of Counseling "ASPIC"; worked as consult-listening at some schools; he carried out in the context of HIV counseling at the Policlinico Umberto I in Rome; leads groups on parenting, fear of flying and fear of water; designed and carried out paths through Watsu support for children diagnosed with autism and disability in general; gives Watsu monthly offers for the couple in Belgium (Brussels); organizes days of baby Watsu, where the babies play with their parents and we take care of their children both in land and water; leading groups of AI-CHI (Taichi water); coconduce groups of hypnosis in warm water; organizes training courses in the Californian massage; was trained in psycho-body techniques such as the Californian massage and Jin Shin Do.www.counseling-watsu.com