Dopo il successo del scorsa edizione, RomaContact è lieta di invitarvi alla
After the success of the last edition, RomaContact is glad to invite you to the
2° JAM DI PRIMAVERA questa volta andremo in UMBRIA!
2nd SPRING JAM taking place this year in beautiful UMBRIA!
27-28-29 maggio 2011
27th-28th-29th May 2011

Tre giorni per danzare, condividere e godere della natura in fiore!!
Three days of dancing, sharing and enjoying the nature in blossom!!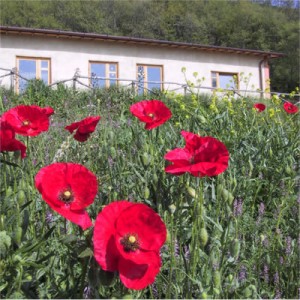 Saremo ospiti dell'ecovillaggio "Panta Rei", situato sulle colline umbre
con una meravigliosa vista sul Lago Trasimeno!
Hosted by "Panta Rei" ecovillage, this year's jam is located on the Umbrian hills,
with a marvelous view on Trasimeno lake!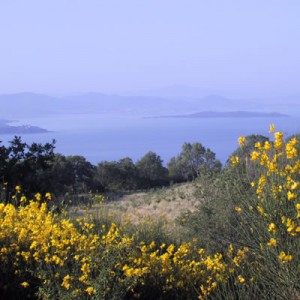 Il programma prevede lezioni giornaliere di Contact Improvisation, lunghe sessioni di Jam con musica dal vivo (Fabio Muccini  – basso eletrico), tempo e spazio per il relax in natura e…
Our schedule is made of daily Contact Improvisation classes and jams, live music accompaniment (Fabio Muccini – electric bass guitar) , time and space for relaxing and …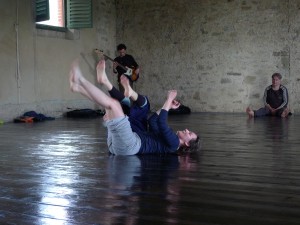 … una passeggiata didattica alla scoperta del progetto ecosotenibile "Panta Rei".
…  an educational walk to discover the "Panta Rei" ecosustainable project.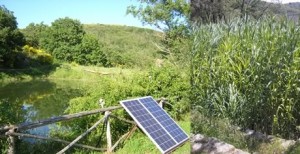 Delizieremo il nostro palato con cibo biologico proveniente, in parte, dall'orto dell'ecovillaggio.
Vi aspettiamo con la gioia di sempre di danzare e di stare insieme…
We will delight our palate with organic food, mostly handpicked from Panta Rei's organic garden.
We will be waiting for you with the joy of dancing together…