9-8-10 may 2009
:: Workshop :: Jam :: Performance :: Exibition ::
Contact Improvisation and composition
with Nicolas Hubert (France)
looking… inside/out
In this workshop the warm up shall be based on the principal of contact improvisation and from
there we shall bring our focus on the practice of instant composition. One of our main interests will
be to experiment with the senses in particular the eyes, the ability to see and project into space versus working with eyes close,
visualization, imagination…we shall explore the different interactions between imagination, playfulness and
furthermore the tangible presence of seeing.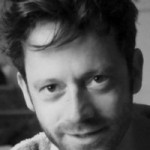 Nicolas Hubert (F)has been working as a freelance dancer in France, Switzerland and Belgium since 1996. He has performed with Michele Noiret, Herve Robbe, Pascolie, Linga, Herve Koubi and Marie Lenfant. He will be part as well of a series of Contact Improvisation and Improvisation performances among which "Container", created and directed by Patricia Kuypers and Franck Beaubois. Since 2000 he's been developing his own work and founded "Epiderme Dance Company"(Grenoble). He got his state diploma as teacher in contemporary dance.

schedule:
workshop
Fri 8 :: 17.30 > 22.00
Sat 9 :: 10.00 > 14.30
Sun 10 :: 10.00 > 14.30

Sunday 10:
jam with live music by Riccardo La Barbera h 15.30 > 19.30
improvisation performance with RomaContact & guests h 20.30
with: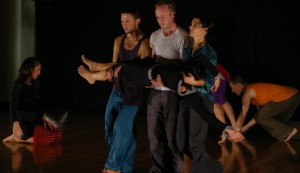 Sebastiana De Propris
Glenda Giacco
Claudia Giordano
Nicolas Hubert
Fioralba Lombardo
Barbara Lucarini
Francesco Schiano
Marco Ubaldi
music by laBa
expo :: disCREazione
from 15.30

|mixed technic on canvas| by Cristina Mazzoni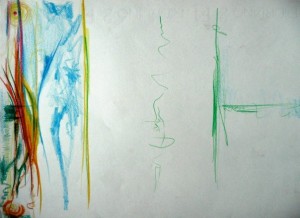 Non graspable matter, form in motion, gestures danced in the infinite space of both dimensions.
Colors and shapes are intertwining between the voluptuous spirals of the soul
following the movements of the emotions.
For the workshop it  is necessary to book!

price:
workshop: 90e
workshop+jam+perf: 100e
jam: 8e
performance: 7e
jam+perf: 13e


DUNCAN 3.0
via Anassimandro, 15 Rome, Italy
www.duncantrepuntozero.it
info:
info@romacontact.com
0039.338.1324206