.
Rome's Easter Jam of Arts 2028!!
10-11-12-13 April
Hello to everyone!
After the great experience of the Winter Jam of Arts, we are very happy to announce you the new Easter Jam of Arts!!
It will take place in a wonderful farm in northern Rome surrounded by a large forest.
Event that includes labs of Contact, of voice and movement, of Tantsu, many jams, music, use of the Turkish bath, Salt cave and plenty of traditional Italian and vegetarian food! 
You are all invited to dance, relax, meet people from all around the world and improvise! 

The teachers are:
Gustavo Frigerio
Ippokratis Veneris
Claudio Jalesh Petrassi
The event includes:
– 18 hours of workshops
– More than 20 hours of jams
– Use of Turkish bath, salt cave (Halotherapy), relax area
– Big, well heated apartments
– Traditional Italian and vegetarian food.  
eee
Here is the program: 
Friday 10 April

Saturday 11 April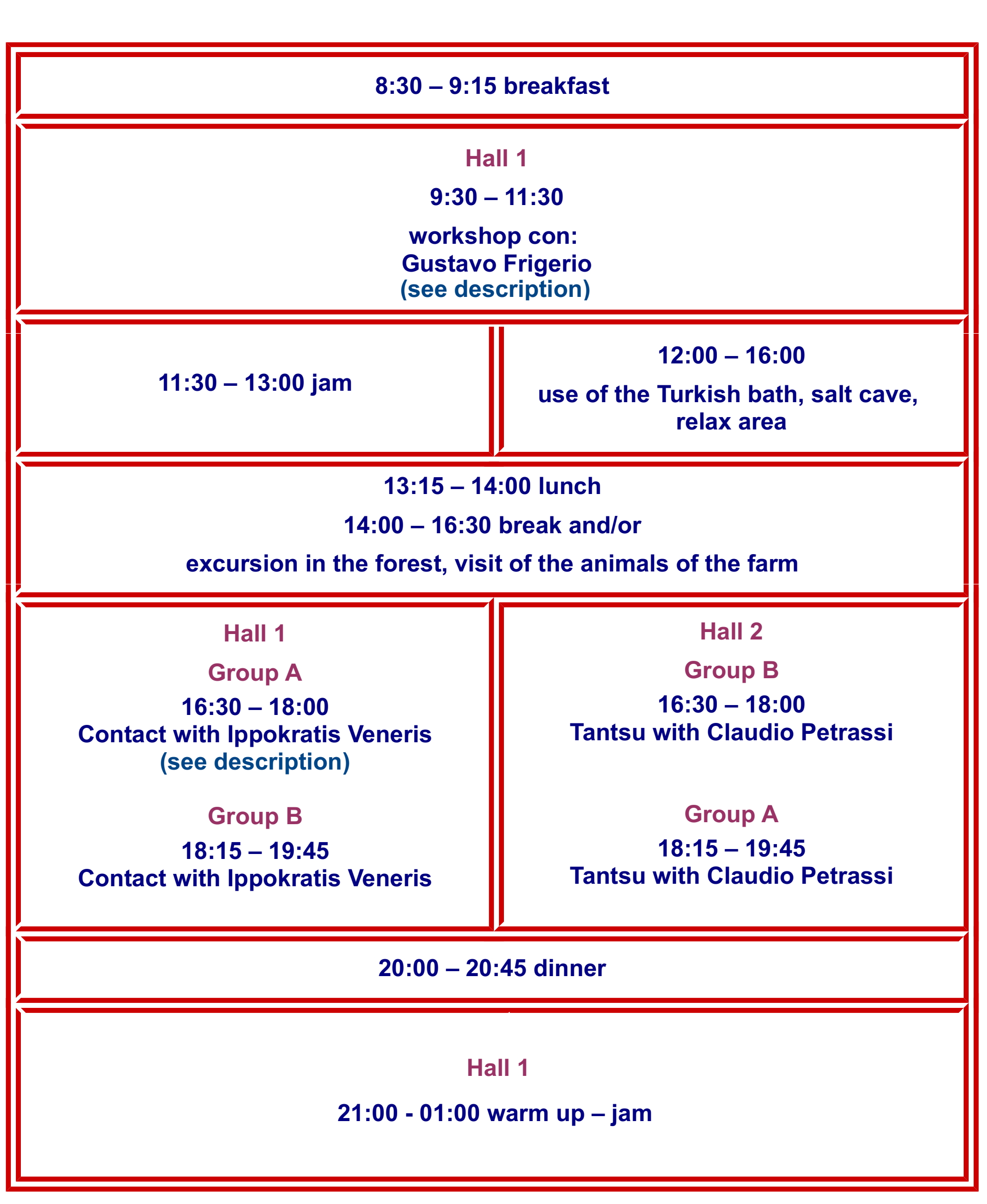 vvvvvvvvv
Sunday 12 Aprile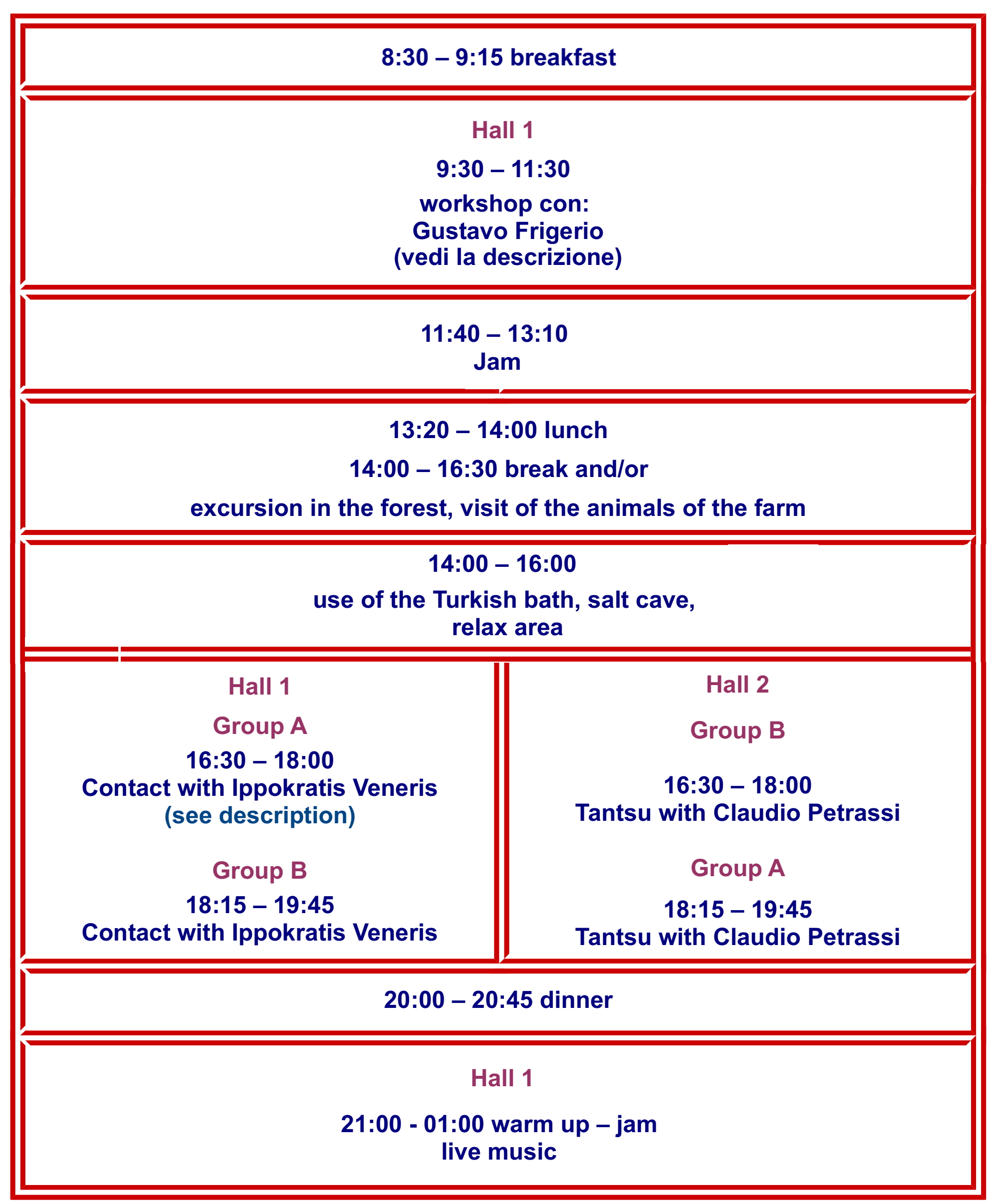 v
Monday 13 Aprile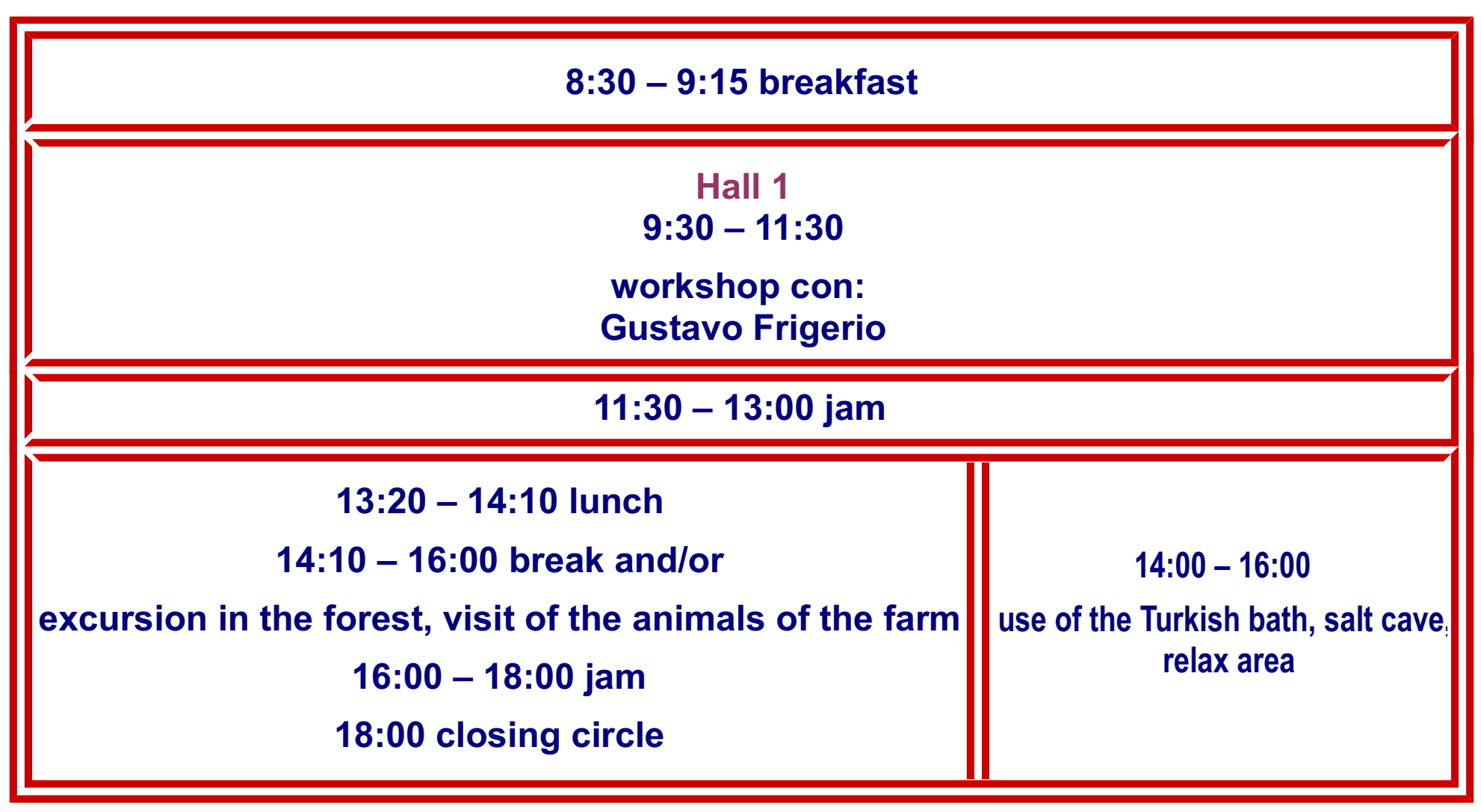 Hall 1: the ballroom
Hall 2: tatami hall
Note 1:
The program is evolving and can be variations and/or add of new proposals 
Note 2: To participate to the festival you don't need to be dancers or artists since the idea of the Jam of Arts festivals is aimed to people who want to experiment with arts and movement, regardless having or not prior experience. The goal is to explore different skills and capabilities that exist within us, study various disciplines and enjoy!
Arrival:
From Rome Fiumicino Airport and from the center of Rome departs every 15 minutes a train and takes about 25 minutes to arrive to the farm where will be the event.
Prices:
the fee for the event is 210 €
the fee includes all the workshops, all the events, all the meals, use of the wellness area and sleeping in nice apartments with other 3-4 persons (see photos).
info: For more information's and registration, you have to write an email to: veneris.i@romacontact.com
tel: 0039 3287213546
Part of the facilities at our disposal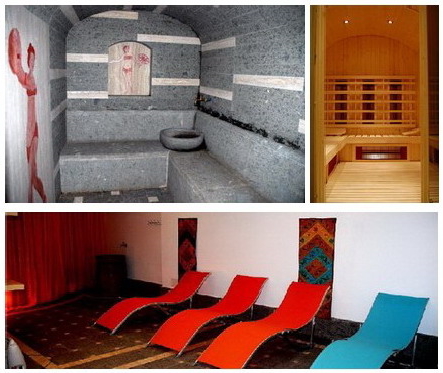 P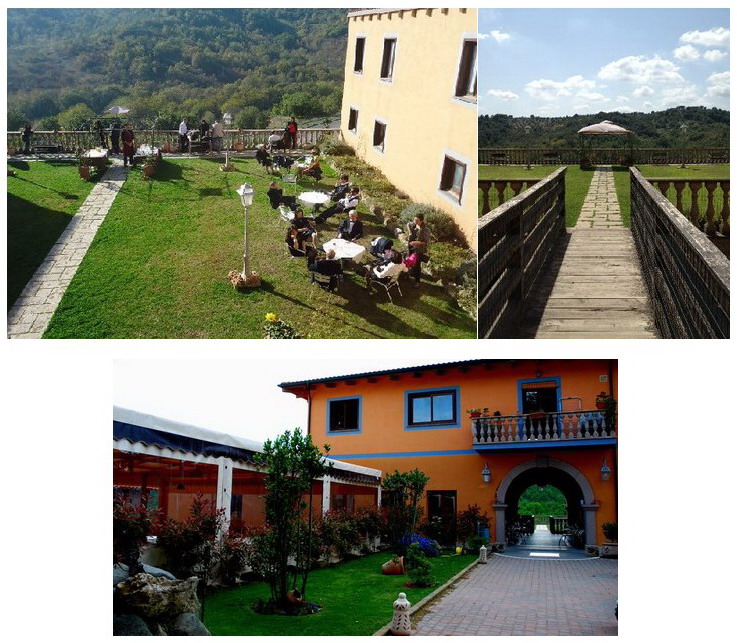 Apartments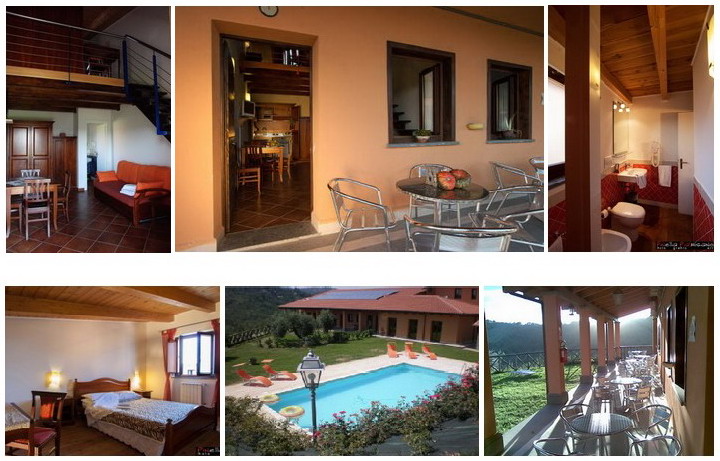 Part of the dance hall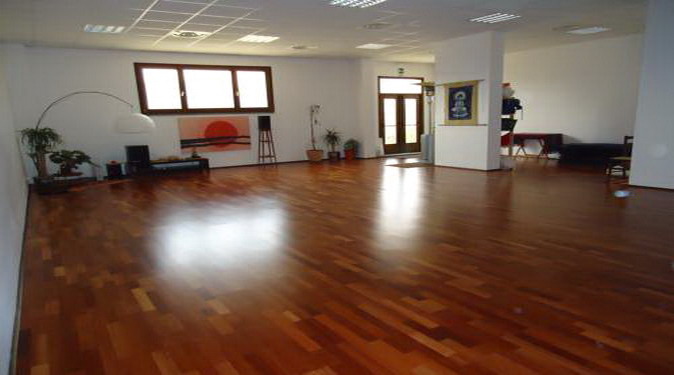 Some of the inhabitants of the organic farm (there are also sheeps, bunnys, a just born pig and many others)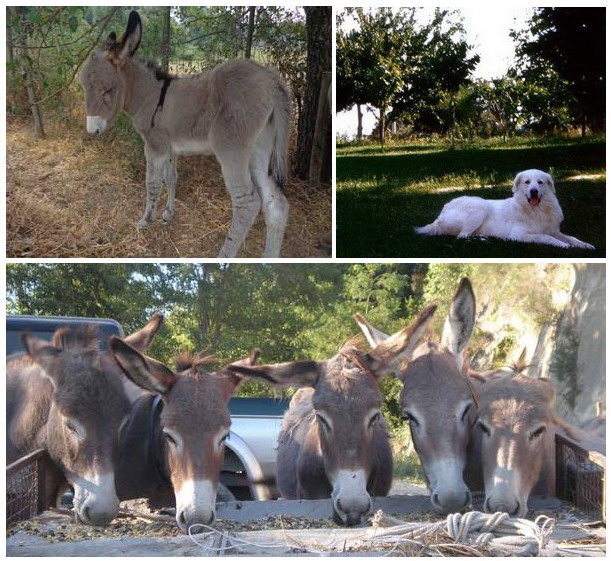 o
oooo
oooooooooo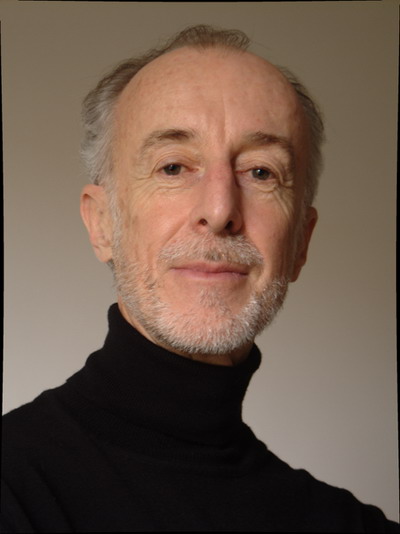 Gustavo Frigerio (ITA) is an actor, teacher and director of theater and opera. He has created numerous shows where different disciplines come together. His work has been presented in international festivals and theaters throughout Europe. He studied dance (contact improvisation with Steve Paxton and Lisa Nelson and Cunningham technique), theater with Grotowski, Schechner Richard, Peter Brook, voice work (Linklater Technique, Zigmunt Molik) and body consciousness (tai-chi-chuan, yoga and Ideokinesis).
Taught at: Theaterschool – Amsterdam; Studio to Porto – Rotterdam; Drama School Paolo Grassi – Milano; Mouson Turm – Frankfurt; Theatre des Arts – Paris; Plesni Teater – Ljubljana; Theatres des for Performing Arts – Lima; De Bewegung, Antwerp; Ecole des Tentureries – Lausanne.
Graduated in Literature and Philosophy in 1979 with a thesis on Richard Schechner's Performance Group. In those years he attended seminars with Gerzy Grotowski and Richard Cieslak in Venice and Milan and at New York comes into contact with the contact imrovisation of Steve Paxton.
Dopo la laurea si trasferisce a Roma dove comincia a lavorare con la Cooperativa Spaziozero. Prosegue così la sua formazione con Steve Paxton, con gli attori di Peter Brook, con i danzatori di Merce Cunnigham e inizia il suo lungo apprendistato all'arte del tai chi chuan.
Is in this context that produces his first shows: Smell the leather, (1983), inspired by the work of the painter Francis Bacon and Woyzeck (1985), by Büchner, Ideas wakes naked, (1988, inspired from Radical Radio), with which he realizes important tour in France, Belgium and Holland.

Works and collaborations:
Thanks to the collaboration with the french theaters that makes his direction lirical opera: Pour Octave (1988, also presented at the Centre Pompidou in Paris), musical brainchild of Claire Renard; Curlew River, by B.Britten (1993, at the Theatre of Caen); With Canto, by Claire Renard (1995, Theatre de St. Quentin); The confession impudique, by Bernard Cavanna (Paris, 2001); for which also produces the scenography.
Also Frankfurt and Teater um Turm become an important tip reference for the production of shows in cooperation with Elettra de Salvo and the work Eight songs for a mad king, of Peter Maxwell Davies, for Kammer Oper Frankfurt (1994).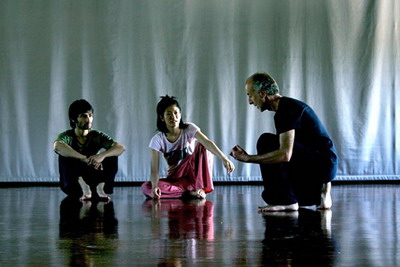 In Italy new jobs are produced in collaboration with the Center for Production of Inteatro Polverigi: I do not have hands that caress my face, inspired by the "Diary of a Country Priest" of Bernanos and photos of Mario Giacomelli (1991, International Festival of Polverigi); Where hesitate the image of the world (1992, Teatro de la Bastille – Paris De Singel – Antwerp Festival Taormina Arte), a reflection on terrorism from the text of Antigone; At my victims, from "Songs of Maldoror" (1996 International Festival of Polverigi) solo-performance.
In recent years his work focuses in Lausanne where he teaches regularly at Les Teintureries Ecole de Theatre and prepares students: Blood Wedding by Federico Garcia Lorca, presented in Polverigi, in Lausanne and at the Festival "On n'arrete pas le theater , Paris, 2011; Strange Interlude, by Eugene O'Neil, Lausanne, 2013.
He also collaborates with the Society Crochet à Nuages in the shows: The Silence, Natalie Sarraute, directed by Armand Deladoey (Sierre, Lausanne, Geneva), 2010; Dans la solitude des champs de coton, Koltès, directed by Armand Deladoye, Lausanne and tour in Switzerland, 2012-2013.
More recently directed: Orimita, lyric opera of Claire Renard, Opera de Reims, 2013; Theatre de la Bastille, Paris, 2014, for which he also created the scenography.In 2017 he participated with Armand Deladoey in the Grange25 = Art + Unil Festival, in Lausanne, with the Nexum performance starting from the essay by Marcel Mauss "The gift".
In 2018 he took part in the show on Pontius Pilate by Roger Caillois, under the direction of Xavier Marchand, at the Bobigny theater, Paris and still on tour in France.
Recently he produced two solos: Ersilia from Pirandello and "Vestire gli Ignudi"
from Hervé Guibert's diaries.
ooooo
Title of the voice and movement workshop: "the power of the voice"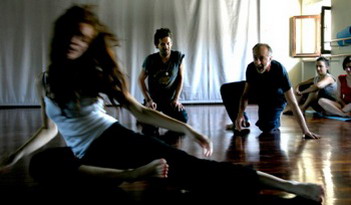 My research on the relationship between sound and body, between movement and vocal emission is focused on the discovery of the vibration of the internal spaces of the body, on the connection with the skeleton and muscles and on free vocalization during movement.
In a first phase of individual contact with the energy center through the breath and stabilization of posture and points of support for the emission of sound, the connection between internal vibration and emotions is explored with the aim of removing blockages and to achieve maximum spontaneity of voice and movement.
In a second phase of collective exploration of the circulation of sound in space and in the group, directionality and exchange are explored through improvisation with the aim of activating collective energy.
At this point the whole body vibrates, participates and rejoices in the act of vocal emission.
It is a work of body and voice on energy, on spontaneity, on listening, on the connection of skeleton and muscles and on the freedom to act in a global way.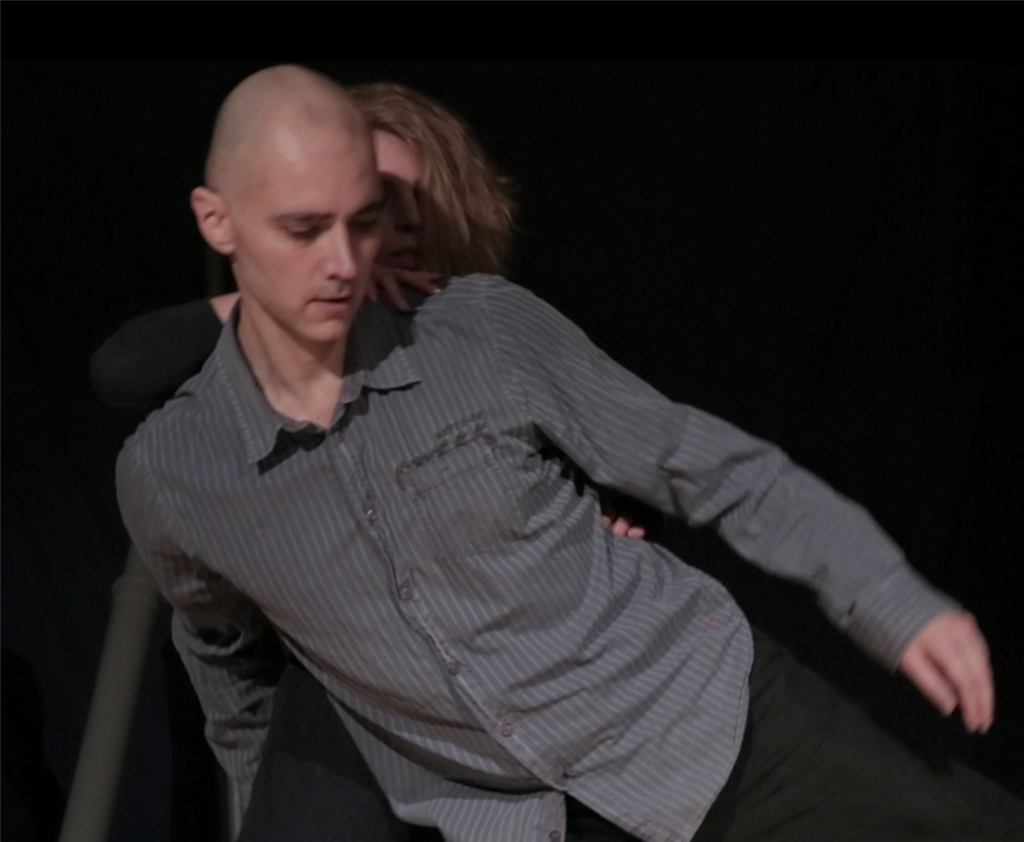 Ippokratis Veneris teacher, dancer, choreographer, deepen and studies dance and other arts for more than 20 years. In his lessons of contact inserts elements from the various disciplines that has studied extensively over the years as: floorwork, release technique, experiential anatomy, applied anatomy, dupuy technique, acrobalance, martial arts, afro dance, ballet, alexander technic, chi kung, dance theatre and much more.
– In the past collaborated with the UNIVERSITY OF ROME "Roma 3", department of "Philosophy of Education" giving lectures about "Pedagogy, C.I. and personal researches on teaching".
– for two years he received an open scholarship in Brussels (PARTS-ROSAS Dance Company) and in Rome by the region of Lazio to proceed with his research on dance theater projects. His original works ("Buongiorno Amore", "Afroditi", presented at Olympic theatre and Theatre Greco) combine together elements of theatre and dance.
– Is professor in the theatre school "il Cantiere Teatrale".
– 2018 award: His work as choreography director for the Pina Bausch "The Nelken line in Rome". An international project of 25 dancers of 11 different countries. Receives the second award of Lazio Film Festival Commission.– In March of 2014 he was a guest together with Giulio Tremonti (former Italian Minister of Economy), Romano Prodi (the former Italian prime minister and former president of the European community), Ermanno Olmi (film director) in the TV show "the wind whistles" of Gad Lerner for Repubblica television and for the art channel Effe tv.
– Has collaborated -teaching and making shows of improvisation- with the Italian National Organization of Theatre.
– Teaches regularly twice a week Contact Improvisation developinghis own method.
– Teaches in different places around Europe.
– Has collaborated with Roberto Castello-Aldes for "Narrate" premium UBU as the best dance theatre production of the year in Italy and many others.
– In 2011 decided to stop making shows and concentrate his energies on the research about the human nature and the wisdom of our bodies.
– Co-founder of CORE an association of choreographers of central Italy to promote the rights of the live performing arts
– Co-founder of RomaContact a collective of dancers who promote and give shows of improvisation and Contact Improvisation.
– Organized the last years many events of art and workshops inviting teachers from all Europe.
– Lives in Rome where graduate at school "l'officina" where study release technique, Dupuy technique, contact improvisation, instant improvisation and composition.
– As a choreographer, dancer and improviser has organized and participated at different events, in the last ten years.
– Has studied with many choreographers and participating at numerous workshops of physical-theatre, contemporary dance, choreographic composition and contact improvisation.
ggggggg
Tema del laboratorio di Ippokratis: Making the unknown known – Esplorando l'inesplorato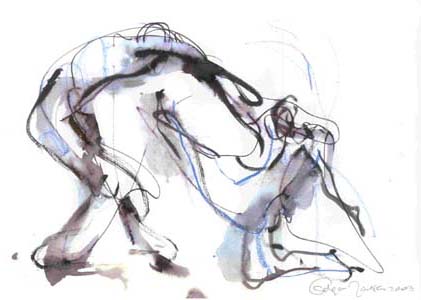 In the past years, during the Jams I have observed that often the mind and the body find themselves in the situation of responding to the various stimuli in more or less the same way and being in a "comfort zone" with difficulty going further and experimenting with new ideas and new answers to the stimuli during the improvisation.
In this workshop, through exercises and games, we will explore various bodily, technical, spatial, emotional and sensory approaches to be able to get out of our habits and mental patterns towards greater freedom, creativity and rediscovery of ourselves through the renewed possibilities of moving, communicating , by re-knowing and re-exploring oneself through contact improvisation.
Laboratorio di TANTSU con Claudio Jalesh Petrassi
Tantsu combines the benefits of two ancient oriental therapies, Tantra and Shiatsu, with breathing techniques and with a deep listening to the body and its vital needs.
It is a global, gentle massage that stretches the muscles, massages the organs and strengthens the circulation of vital energy, restoring well-being, quiet, and true joy.
Tantsu brings back to earth the nutritive containment and movement associated with the breathing of watsu (water shiatsu), this practice gives the opportunity to enter into a shared meditation, through the dance that takes place between the body, the breath and the soul between who gives and who receives
oooooo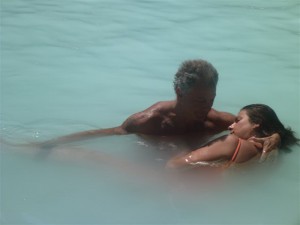 Claudio Jalesh Petrassi is a Watsu and Tantsu operator; He studied clinical psychology and specialized in counseling for childrens and adolescents and the Art-Counseling; held lectures at the School of Counseling "ASPIC"; worked as consult-listening at some schools; he carried out in the context of HIV counseling at the Policlinico Umberto I in Rome; leads groups on parenting, fear of flying and fear of water; designed and carried out paths through Watsu support for children diagnosed with autism and disability in general; gives Watsu monthly offers for the couple in Belgium (Brussels); organizes days of baby Watsu, where the babies play with their parents and we take care of their children both in land and water; leading groups of AI-CHI (Taichi water); leads groups of hypnosis in warm water; organizes training courses in the Californian massage; was trained in psycho-body techniques such as the Californian massage and Jin Shin Do." www.counseling-watsu.com 
hhhhhhhh
ddddddddddd