From 29 October to 1 November 2011
(All Saints Holiday weekend)

7 ° ROME INTERNATIONAL JAM
For the first time in a residential formula near to the lake of Bracciano, just 50 km from Rome.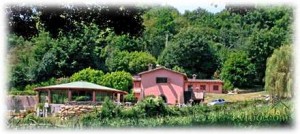 Four days of CONTACT: lectures, guided warmups, body work, live music … and especially lots of space for the JAM!
This year we will move to "Borgo Paola" www.borgopaola.com, a beautiful estate surrounded by nature, we will dance in a beautiful circular room with large glass windows.
From the "Borgo" you can reach the lake along a trail through the woods.
Accommodation can be in rooms with a bathroom (double or triple), or in a common room using your own mattress and sleeping bag (limited places).
The cuisine is vegetarian, tasty and healthy.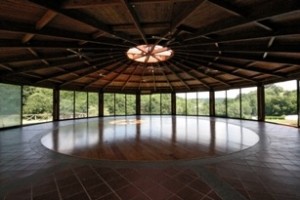 :::: Deadline for the reduced price
September 30::::
COSTS 4DAYS ALL INCLUSIVE:
::: BEFORE SEPTEMBER 30 :::
150 euro (accommodation in the common room)
180 euro (accommodation in a room with bathroom)
::: AFTER SEPTEMBER 30 :::
175 euro (accommodation in the common room)
205 euro (accommodation in a room with bathroom)
HOW TO APPLY:
To enroll, send an email to info@romacontact.com containing your personal data and then paying a deposit of 60 euros to the bank account that's number will be sent to you.
Cancel your reservation up until the 30th of September and you will be refunded 90%; 50% up until the 15 ottobre. After that date we cannot refund for organisation reasons.
IMPORTANT NOTES:
– The facility will be managed entirely by the organization and participants, so will need the cooperation of everyone – short  work turns will be organized.
– Both places in the dormitory and in the rooms are limited in number, so you should book as soon as possible.
– Linen will not be provided by "Borgo Paola." Those who stay in the rooms must bring sheets and towels, those staying in common room will need a mattress, sleeping bag and towels.
HOW TO REACH "Borgo Paola" :
www.borgopaola.com
http://www.borgopaola.com/index.php?option=com_content&view=section&layout=blog&id=13&Itemid=20&lang=it
BY TRAIN:  from Roma Trastevere and Ostiense there are trains every 30 minutes, the closest station to the town is "Bracciano" from there we will organize lifts.
See the timetables here: www.trenitalia.com
The program will be available soon.