Rome's New year Winter Jam of Arts 2018 – 2019 !!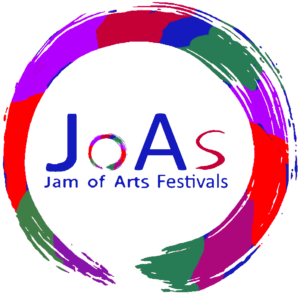 7th Rome's New year Winter Jam of Arts 2019 – 2020!!
First event: 27-28-29-30 December
Second 30-31 December  1-2 January
Third 2-3-4-5 January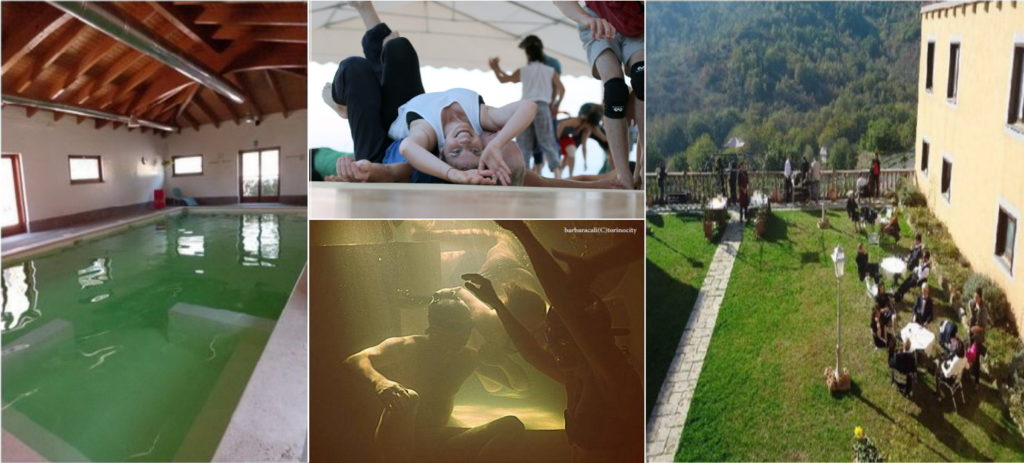 Hello to everyone!
Hello to everyone!
We are very happy to announce you the new edition of Winter Jam of Arts 2019-2020 festival in a beautiful farm in north Rome, surrounded by a big forest.
Event that includes labs of Contact, of Body-Mind Centering®, of Instant composition, of Watsu, many jams, live music, use of the Turkish bath, Salt cave, use all day of hot thermal pool and plenty of traditional Italian and vegetarian food!
You are all invited to dance, swim, relax, meet people from all around the world and improvise!
The festival will be on 27 December – 5 of January and is composed by 3 events,
First will be  Friday 27 – Monday 30 December
Second 30 December – 2 January,
Third  2 – 5 January.
You can participate to one or maximum two events!
We recommend you to book in time!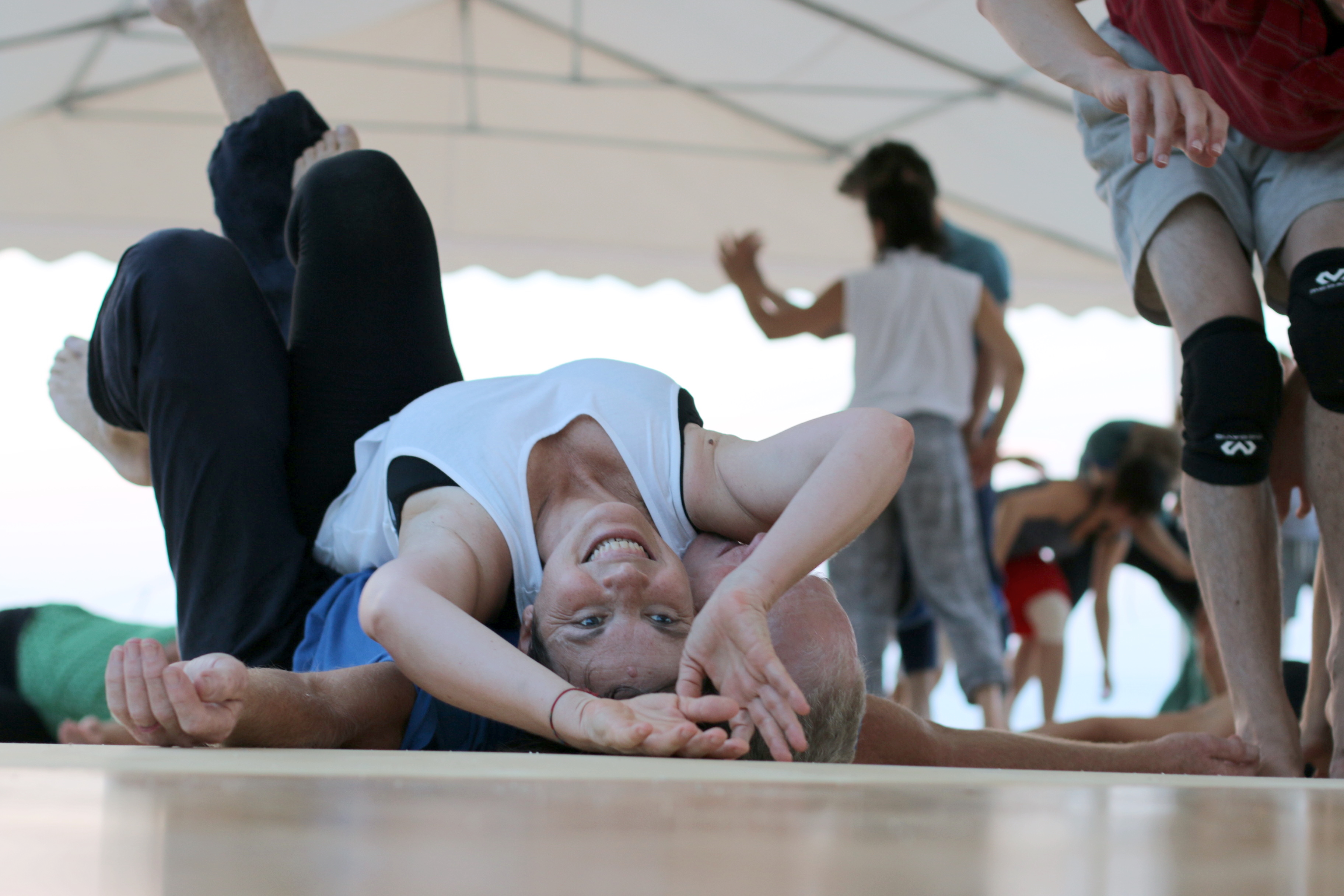 The event includes:
– 30 hours of lessons
– More than 72 hours of jam in the dance floor and in the pool
– Live music.
– All day use of thermal pool
– Use of Turkish bath, salt cave (Halotherapy), relax area.
– Big, well heated apartments
– Traditional Italian and vegetarian food.
The teachers are: (see below curriculum of teachers and musicians)
Urs Stauffer (Switzerland)
Ippokratis Veneris (Greece)
Claudio Jalesh Petrassi (Italy)
Musicians:
Angelina Yersheva (Kazakistan)
Giusi Bulotta (Italy)
eee
Arrival:
From Rome Fiumicino Airport and from the center of Rome departs every 15 minutes a train and takes about 45 minutes to arrive to the farm where will be the event. Is very easy reach the farm.
Ticket travel advice's: If airplanes becoming expensive, good alternative ways to come to Rome are: night trains, Flixbus, Blablacar.
ooo
Note: To participate to the festival you don't need to be dancers or artists since the idea of the Jam of Arts festivals is aimed to people who want to experiment with arts and movement, regardless having or not prior experience. The goal is to explore different skills and capabilities that exist within us, study various disciplines and enjoy!
dddddddd
xxxxxxxx
Here is the program
Event 27-28-29-30 December
Friday 27 December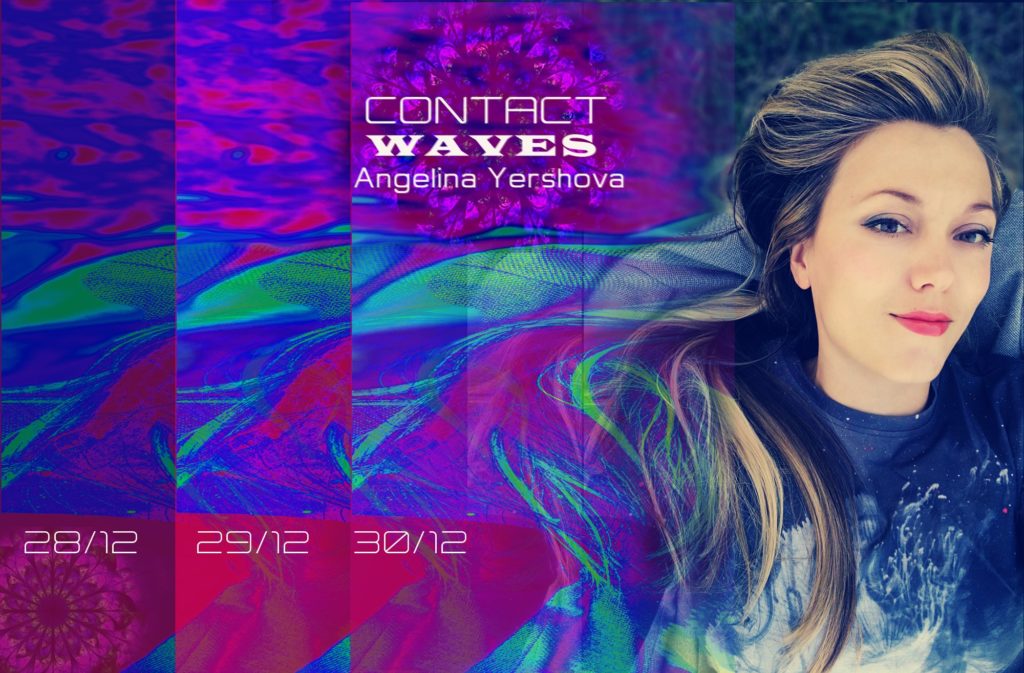 "Contact Waves" music journey by Angelina Yershova for the first event

(see description)
Saturday 28 December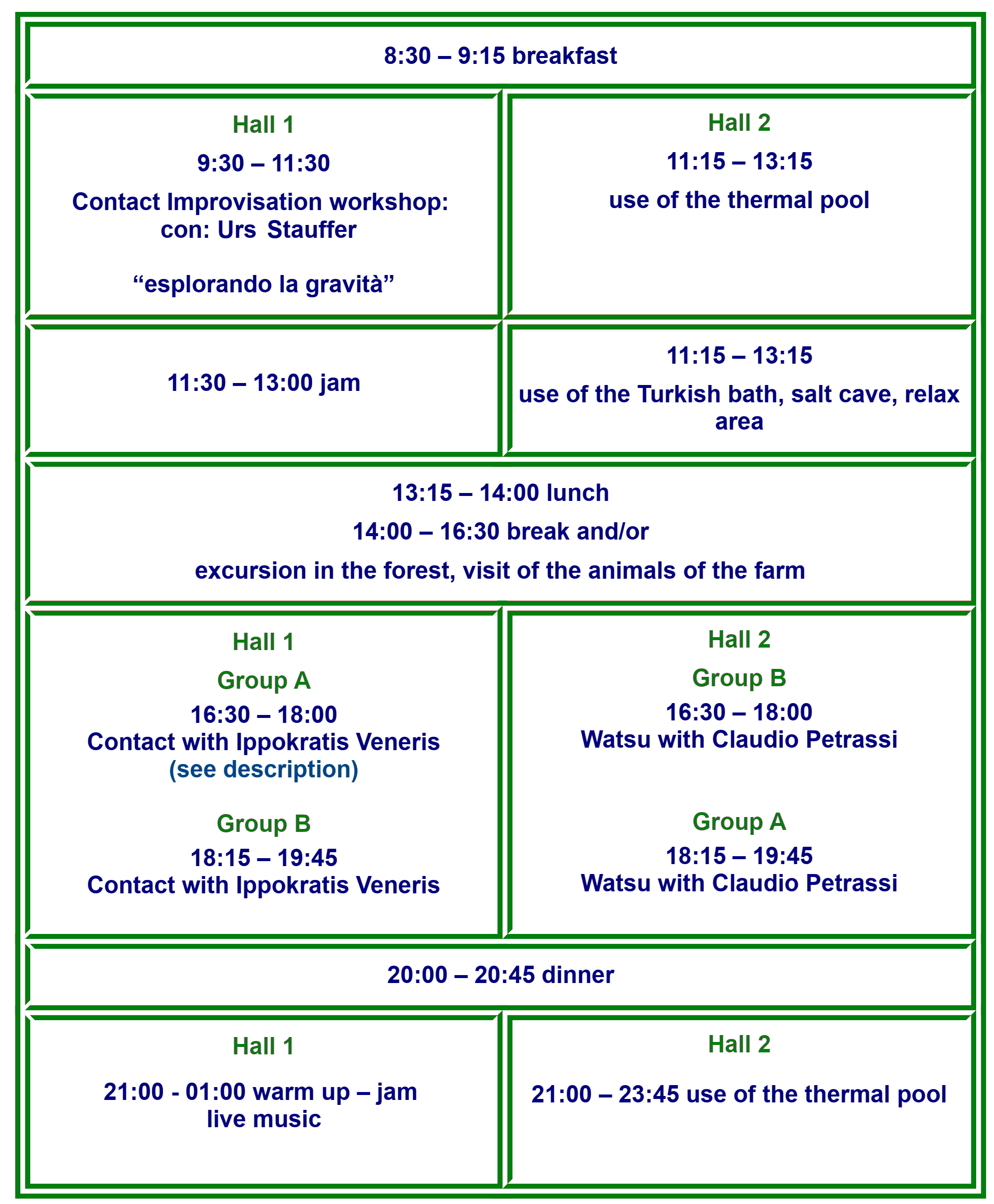 Sunday 29 December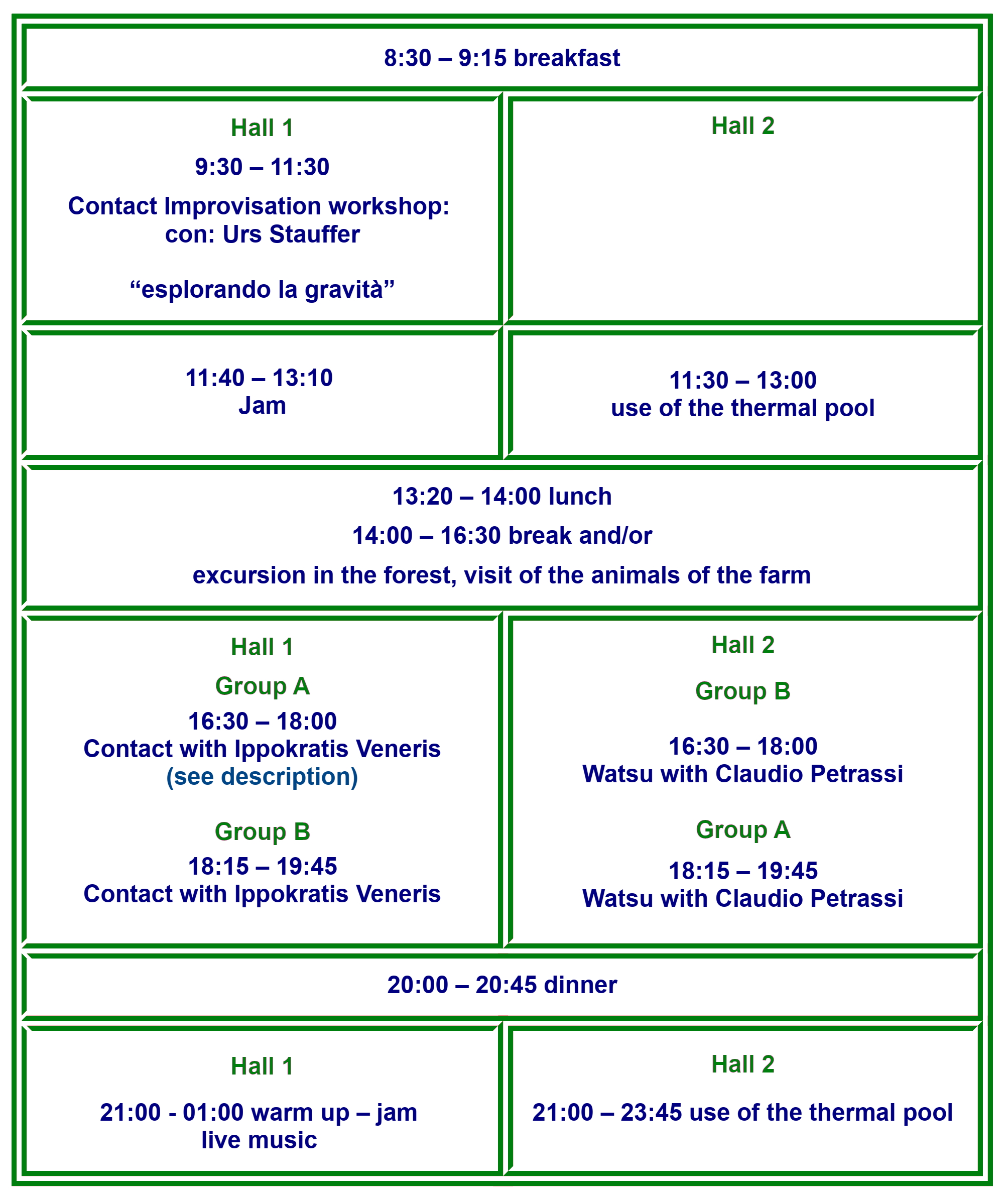 Monday 30 December

Event 30-31 December 1-2 January
bbbbb
Monday 30 December
Tuesday 31 December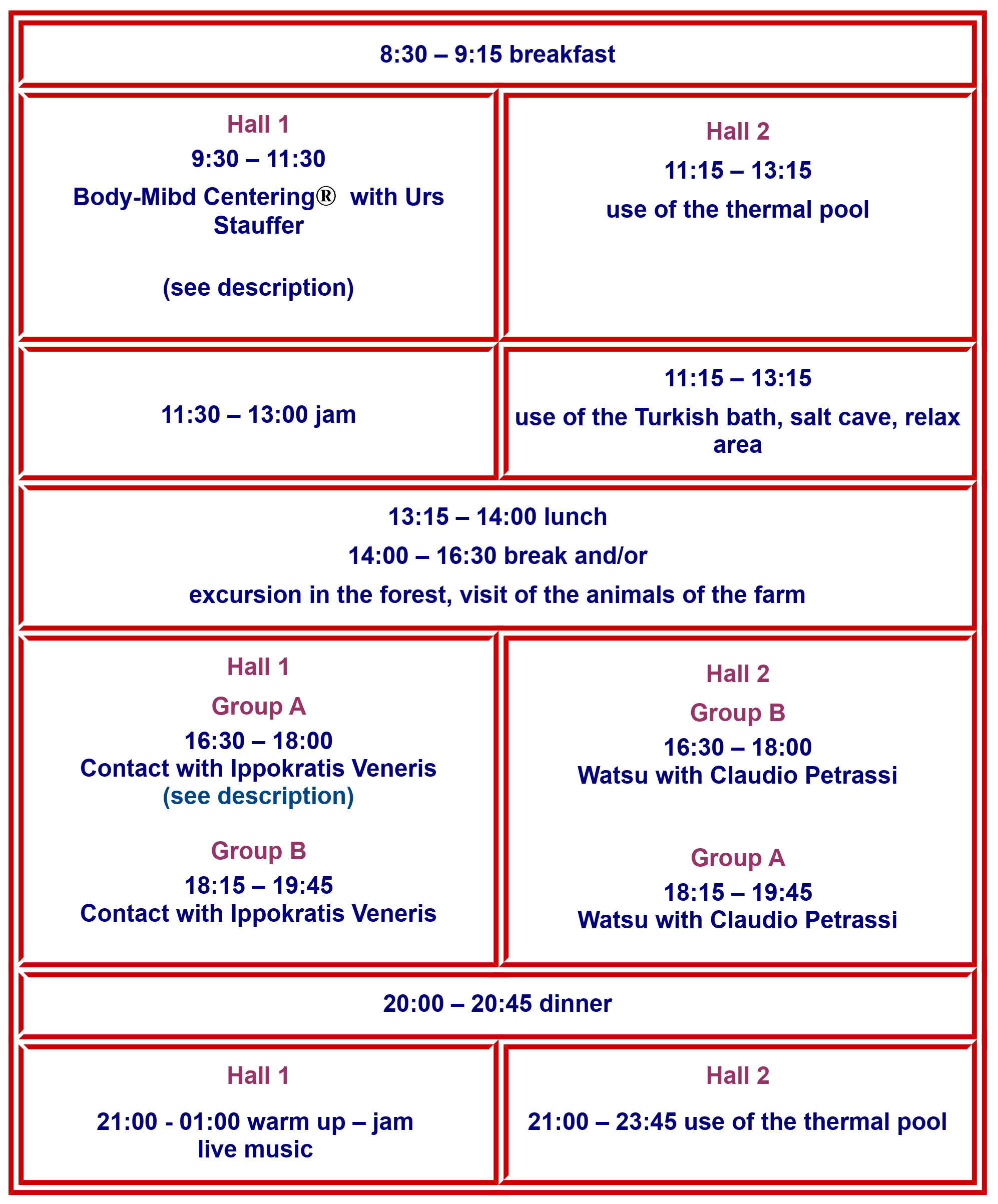 Wednesday 1 January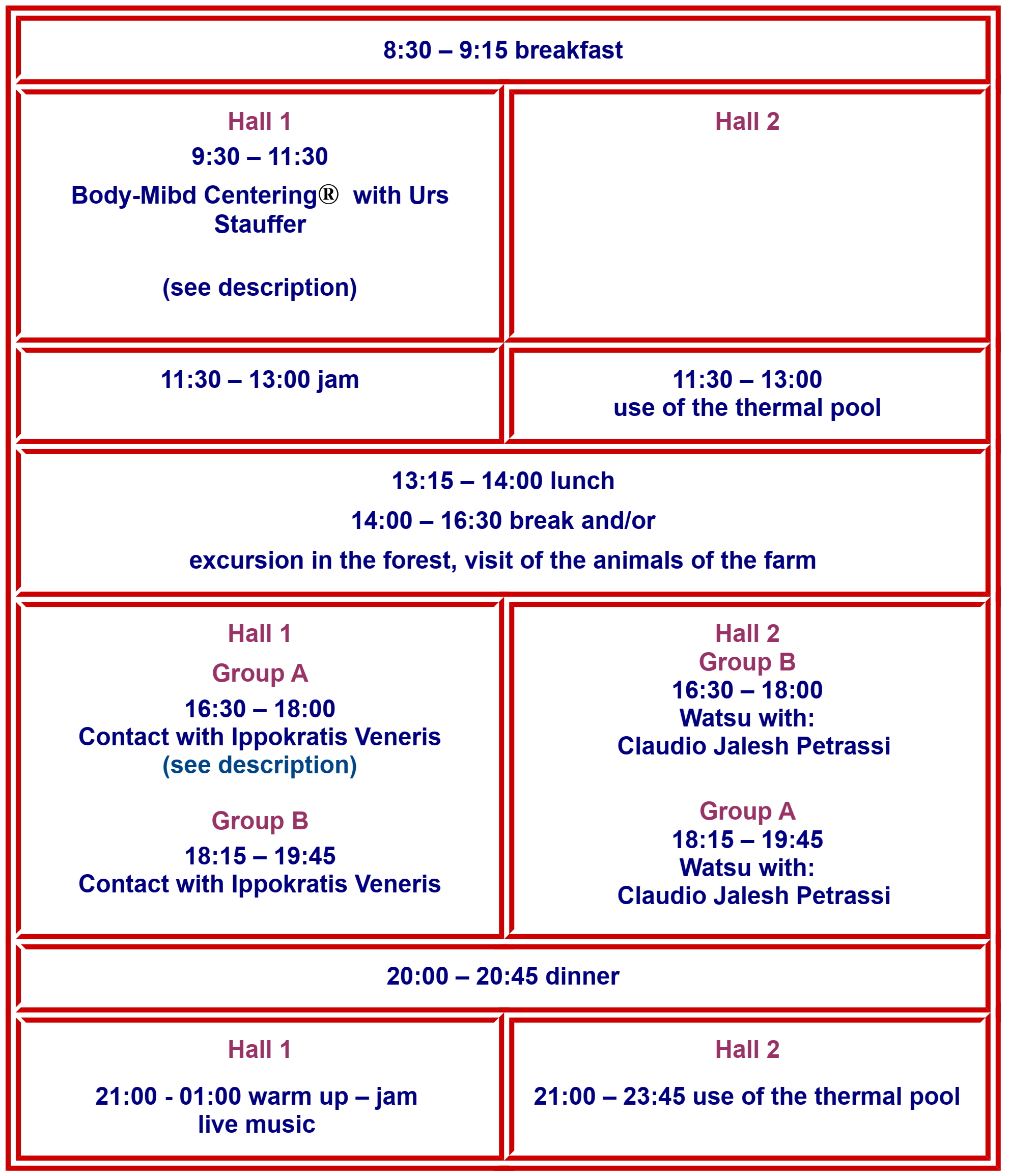 Thursday 2 January

Event 2-3-4-5 January
Thursday 2 January

Friday 3 January
Saturday 4 January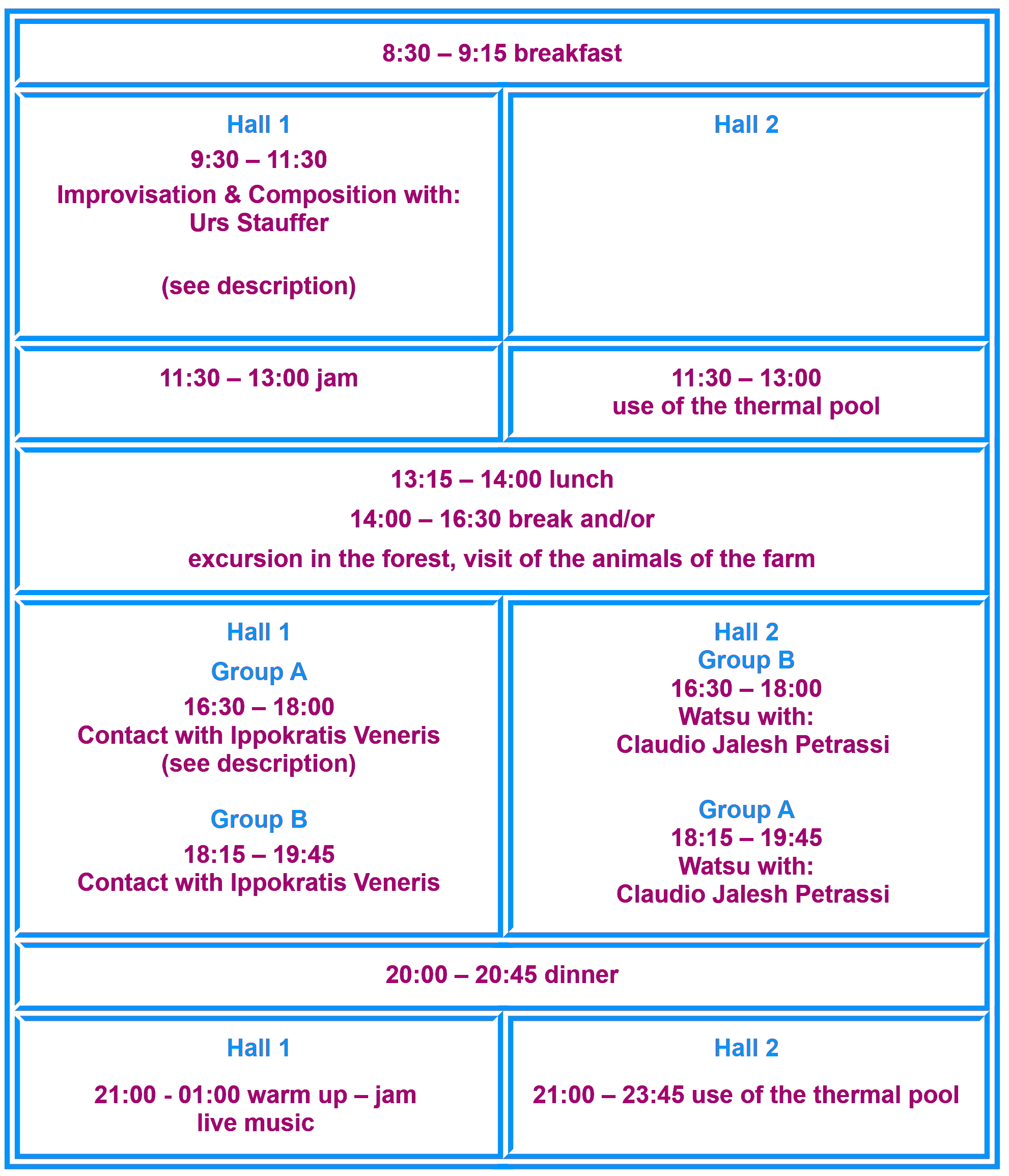 Sunday 5 January
Hall 1: the ballroom
Hall 2: the swimming pool with warm thermal water
Note: The thermal pool is next to the dance studio and is about 145 cm deep so is not important if somebody doesn't know how to swim and everyone is free to decide whether to participate or not to the events in the pool 
Prices:
– the fee for participating at two events (7 days, 27 December – 2 January or 30 December – 5 January) is 340€
–  the fee for one event (27 – 30 December or 30 December – 2 January or 2 – 5 January) is 195€.
Note: if for particular reasons, someone will want enjoy all three events, can contact us privately (price € 520).

In the fees are included all the workshops, all the events, all the meals, use of thermal pool and sleeping in luxury apartments with other 3-4 persons (see photos).
info: info: For more information's and registration, you have to write an email to: veneris.i@romacontact.com.
tel: 0039 3287213546
Part of the facilities at our disposal (heated swimming pool with thermal water)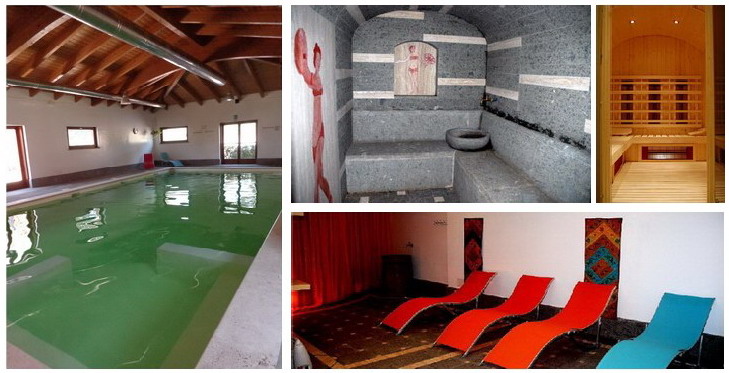 P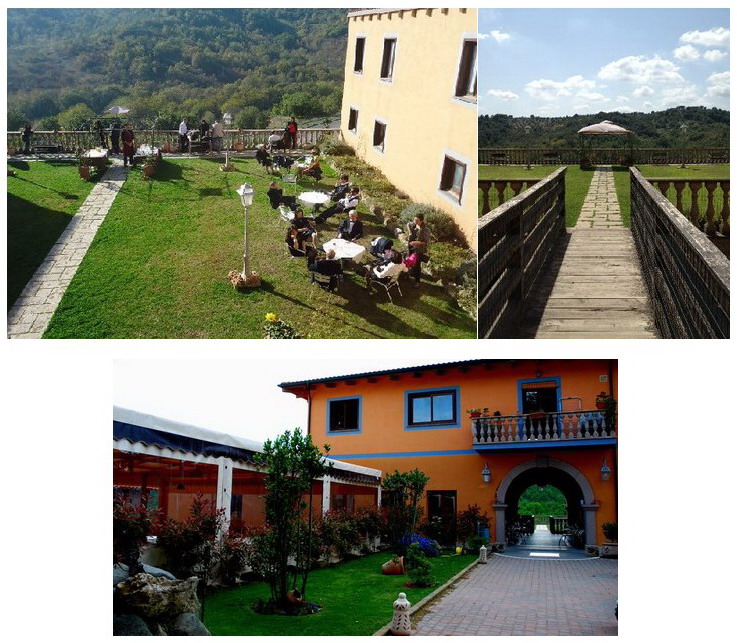 Apartaments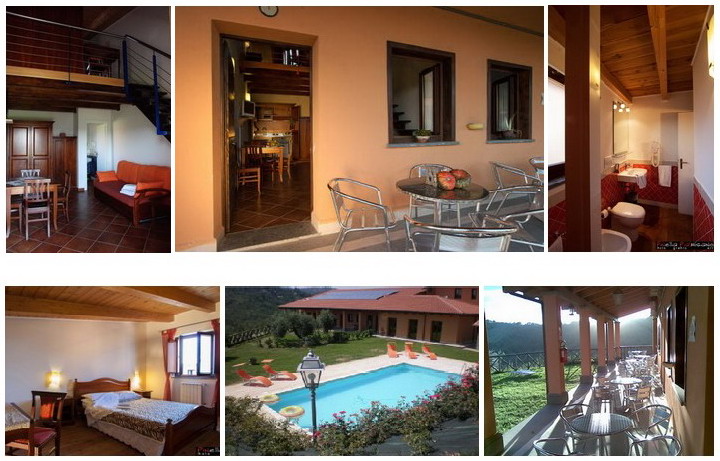 Part of the dance hall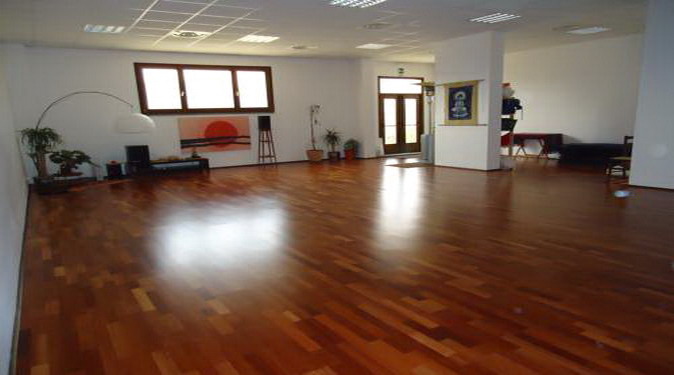 riaSome of the inhabitants of the organic farm (there are also sheeps, bunnys, a just born pig and many others)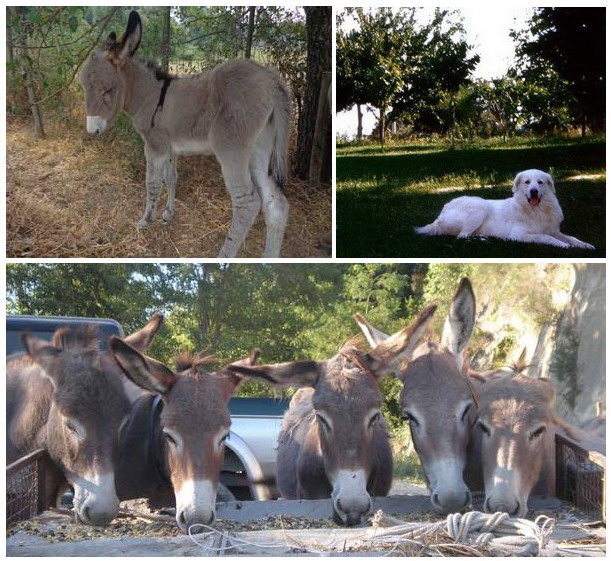 …………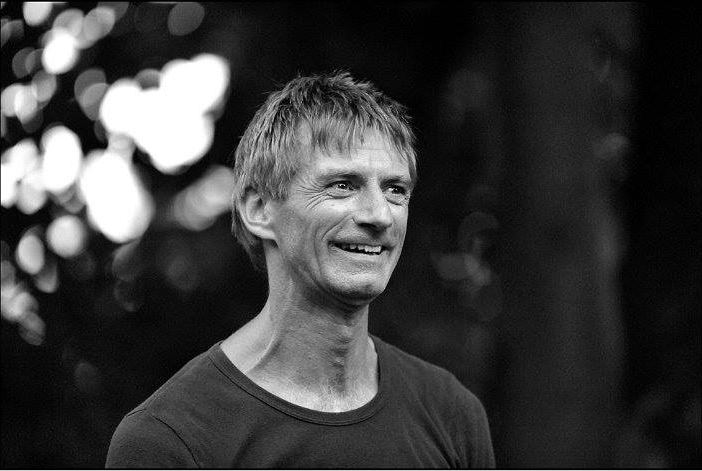 Urs Stauffer (Switzerland) He does not consider himself a dancer but someone who dances, who seeks with help and through movement.
Gets the certificate in "Somatic Movement Educator" (SME) in Body-Mind Centering®.
After discovering Contact Improvisation in the middle of the 80s, he lived in Berlin from 1989 to 1991, where he studied for movement and dance.
At that time he also began teaching Contact Improvisation at the Tanzfabrik in Berlin.
After the fall of the Berlin Wall, he created his own company in Potsdam, with which he founded the Potsdamer Tanztage Festival.
Between 1989 and 1990 he made decisive meetings, especially with Steve Paxton and Bonnie Bainbridge Cohen.
They become his Masters with whom he continues to update and study. These two important figures together with Anna Halprin constitute his greatest inspiration, adding to his teaching his daily life and the observation of Nature and of "people of no importance".
Since he returned to live in Switzerland, he has devoted himself to teaching by contemplating a varied public ranging from amateur to professional levels. It is inserted into professional training courses in different European countries, in various dance and theater schools.
His performances were presented in Switzerland, Italy, France, Germany and Cyprus. (photo: Jean-Luc Fortin)
ggggggg
Title of the workshop of Urs Stauffer (event 27 – 30 December):  Exploring the gravity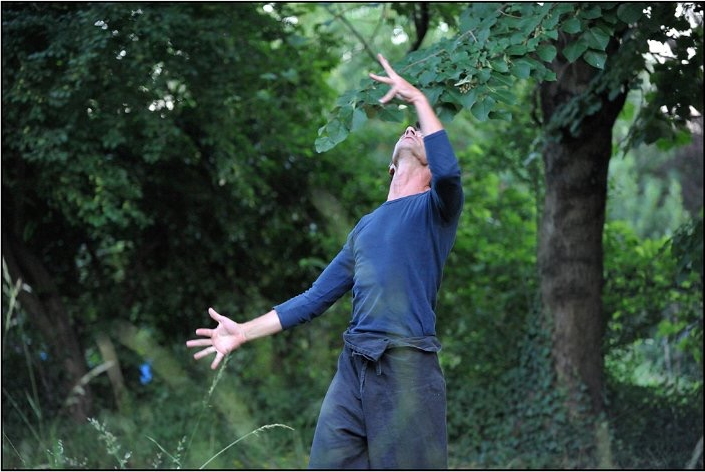 In this laboratory we will work on gravity, we will see how we can develop movement through our "meeting" with the floor and the fluidity in the movement that will be created.
We will explore the fluid part of ourselves and how it will develop during the lessons, a fluid part that constitutes the major part of our body mass, before going to meet and listen-feel-follow the movement of other bodies arriving to a "like floating" on the waves of movement, of our shared dances without useless effort. (photo: Jean-Luc Fortin)
hhh
Title of the workshop of Urs Stauffer (event 30 December – 2 January):
Exploring through Body-Mind Centering®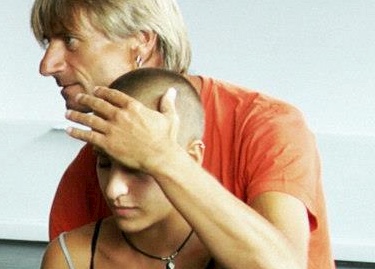 In this laboratory we will observe the movement of the bodies of the Body-Mind Centering point of view (BMC®). The two practices, Contact Improvisation and BMC have a long history and tradition in inspiring and informing each other. BMC is usually included to understand and develop CI principles. But during this workshop we will put the BMC at the center of our explorations. The support of the organs and the way in which they are linked to the skeleton and our muscles will be at the center of our research.

Title of the workshop of Urs Stauffer (event 2 – 5 January):
Multiple spaces and Contact Improvisation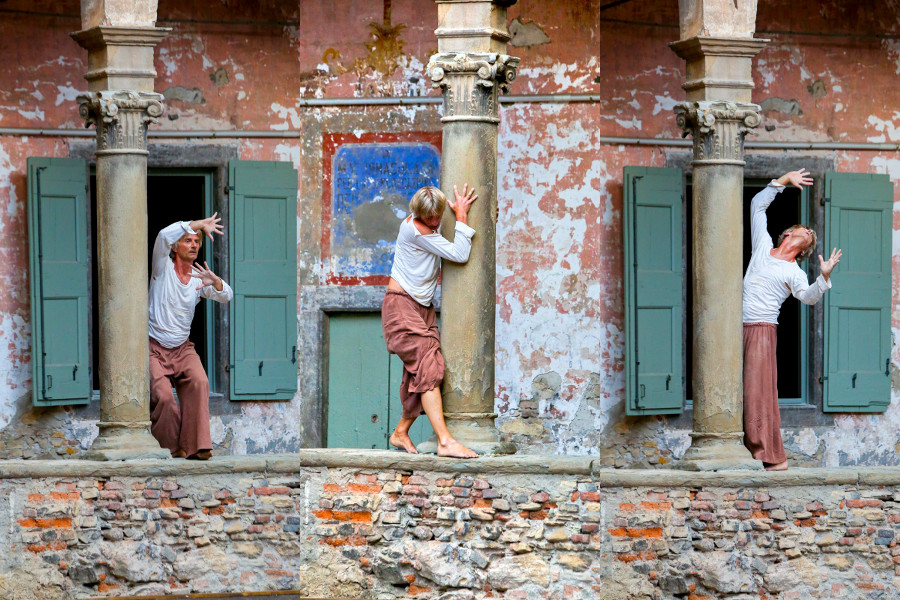 Four hours of work to develop the research of movement in relation to our perception of space.
Space is a ubiquitous partner that we will explore and with which we will play trying to connect the interior space, the outer space, the space we cross and the one that crosses us.
We will also work on how to find a meeting-contact space with our dance partners.

Body-Mind Centering® and BMC® are registered trademarks of Bonnie Bainbridge Cohen, used with your permission.

Urs Stauffer Teaches Contact Improvisation with the Steve Paxton Agreement.

uuuuuuu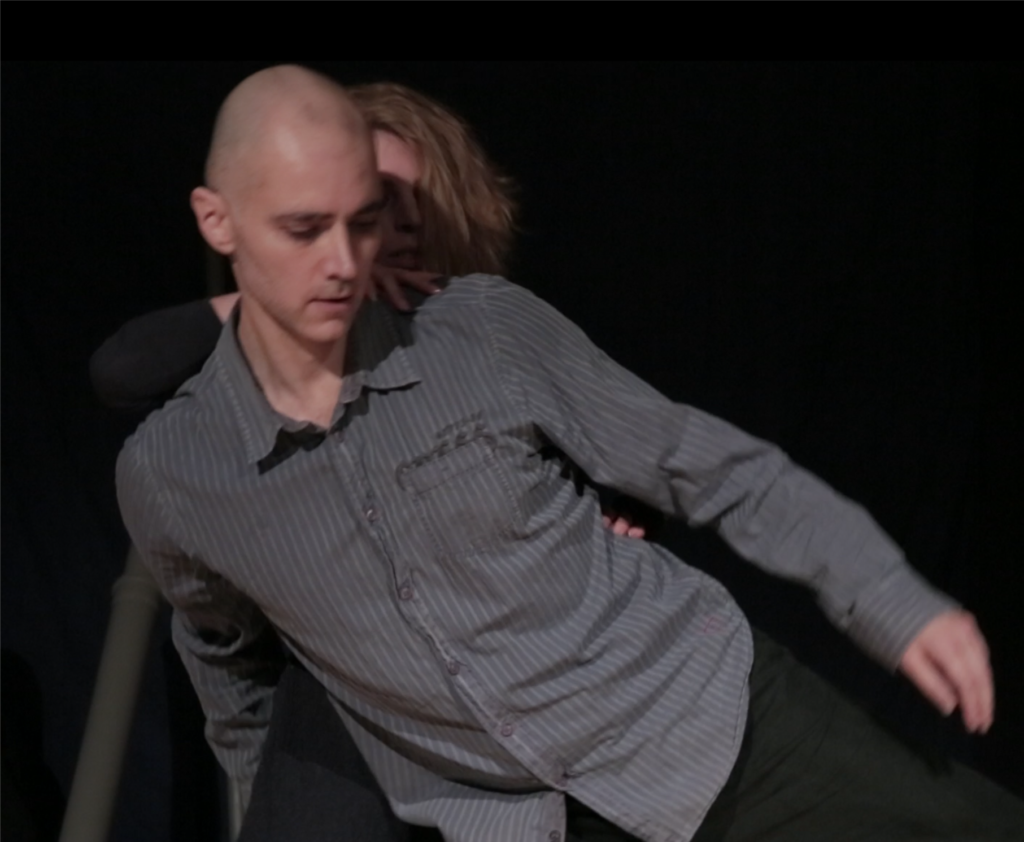 Ippokratis Veneris (GRE/ITA) teacher, dancer, choreographer, deepen and studies dance and other arts for more than 20 years. In his lessons of contact inserts elements from the various disciplines that has studied extensively over the years as: floorwork, release technique, experiential anatomy, applied anatomy, dupuy technique, acrobalance, martial arts, afro dance, ballet, alexander technic, chi kung, dance theatre and much more.
– In the past collaborated with the UNIVERSITY OF ROME "Roma 3", department of "Philosophy of Education" giving lectures about "Pedagogy, C.I. and personal researches on teaching".
– for two years he received an open scholarship in Brussels (PARTS-ROSAS Dance Company) and in Rome by the region of Lazio to proceed with his research on dance theater projects. His original works ("Buongiorno Amore", "Afroditi", presented at Olympic theatre and Theatre Greco) combine together elements of theatre and dance.
– Is professor in the theatre school "il Cantiere Teatrale".
– 2018 award: His work as choreography director for the Pina Bausch "The Nelken line in Rome". An international project of 25 dancers of 11 different countries. Receives the second award of Lazio Film Festival Commission.– In March of 2014 he was a guest together with Giulio Tremonti (former Italian Minister of Economy), Romano Prodi (the former Italian prime minister and former president of the European community), Ermanno Olmi (film director) in the TV show "the wind whistles" of Gad Lerner for Repubblica television and for the art channel Effe tv.
– Has collaborated -teaching and making shows of improvisation- with the Italian National Organization of Theatre.
– Teaches regularly twice a week Contact Improvisation developinghis own method.
– Teaches in different places around Europe.
– Has collaborated with Roberto Castello-Aldes for "Narrate" premium UBU as the best dance theatre production of the year in Italy and many others.
– In 2011 decided to stop making shows and concentrate his energies on the research about the human nature and the wisdom of our bodies.
– Co-founder of CORE an association of choreographers of central Italy to promote the rights of the live performing arts
– Co-founder of RomaContact a collective of dancers who promote and give shows of improvisation and Contact Improvisation.
– Organized the last years many events of art and workshops inviting teachers from all Europe.
– Lives in Rome where graduate at school "l'officina" where study release technique, Dupuy technique, contact improvisation, instant improvisation and composition.
– As a choreographer, dancer and improviser has organized and participated at different events, in the last ten years.
– Has studied with many choreographers and participating at numerous workshops of physical-theatre, contemporary dance, choreographic composition and contact improvisation.
Theme of the workshop of Ippokratis Veneris (event 27 – 30 December) "are you in axis?"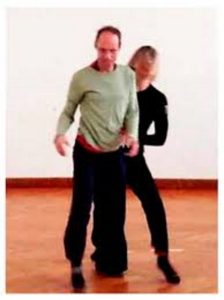 In this workshop we will explore a very important principle of dance and Contact Improvisation, the use of own axis and the duet axis.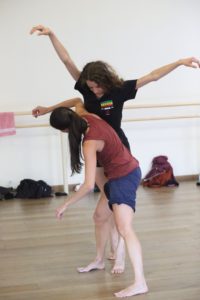 We will start with individual work on: How been in axis and centered, how to use the dynamics to dance out of axis with in and out-of-balance movement. As duets we will work on: finding and moving in space through the common axis, the centripetal and centrifugal dances, accepting and enjoying the challenge of the common out of axis, creating small "flights" using the out of axis movement of the duet.
The focus of the workshop will be on how to enrich our dance, enrich our creativity and dance in a more playful way.
c
Theme of the workshop of Ippokratis Veneris (event 30 December – 2 January): 
Listening and communicating, giving and receiving, accepting and offering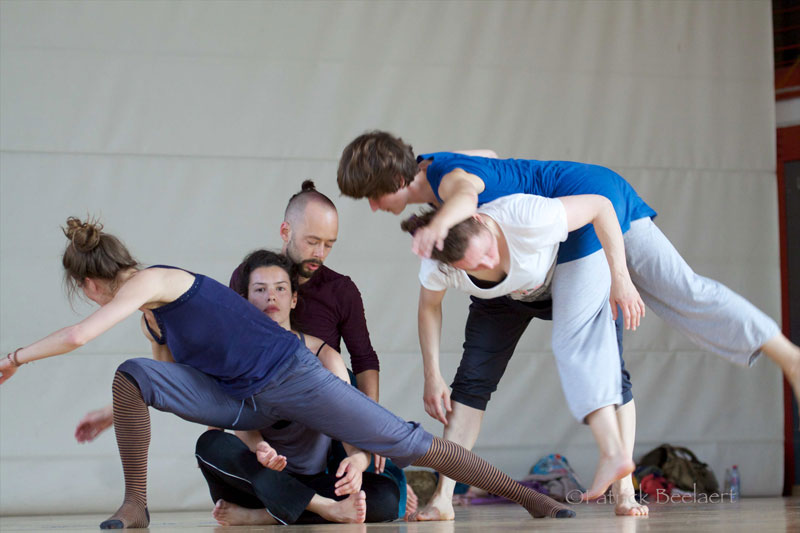 How can I give, offer my presence to my partner being available and open physically, mentally, energetically to communicate?
We will work on how to be present – here and now – and listening been focused contemporary to ourselves and to our partners. We will explore, as we dance and improvise, how to accept and how to offer, becoming our meeting a communicative, fluid and open dance; become our dance a real meeting and a journey.
The key words of these meetings will be: energy, freedom, openness, acceptance, empty-full.
Theme of the workshop of Ippokratis Veneris  (2 – 5 January):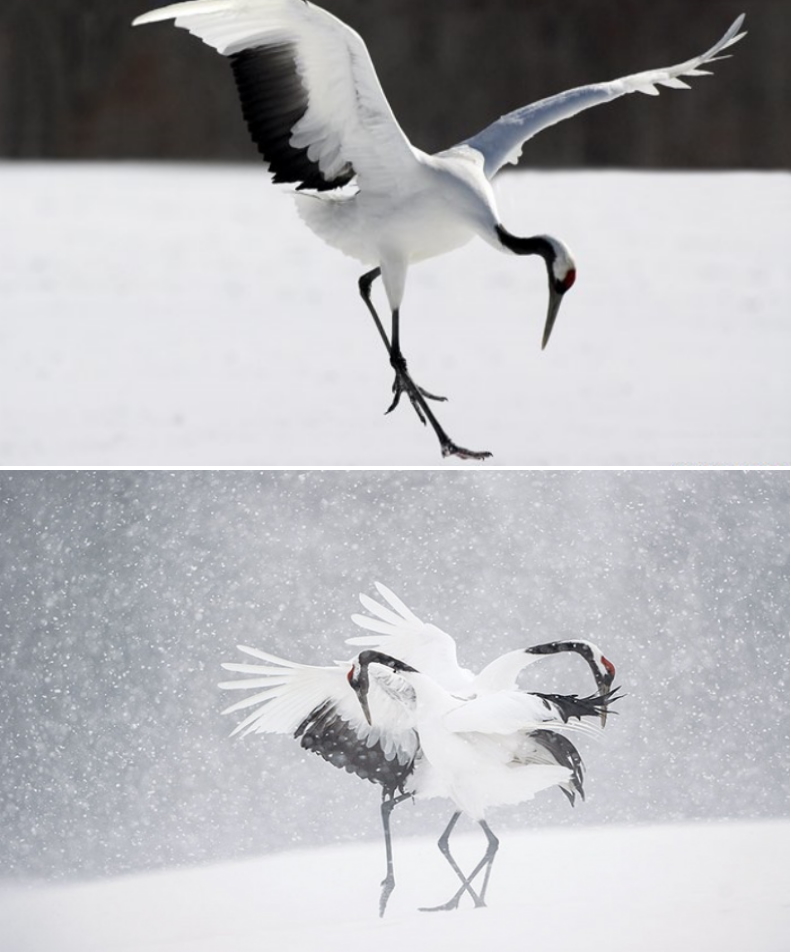 "Lightness"

In this laboratory we will explore the various ways in which we can make our body light dancing with our partners.
Breath, body and movement integration, sensibility – agility, anatomy, suspension, "body engineering" exercises and listening will be some of the themes that we will focus in these meetings with the aim of dancing in a more free, light, aerial and creative way.
CONTACT WAVES by Angelina Yershova music experience for the first event
Live project determined as spontaneous improvisation and interaction with the public. Sound research is based on the principle of ascension of bodily vibrations towards union from the first energy center called the first chakra up to the seventh.
Each Live set offers a specific sound path that leads the participant to a unique experience where one's body in motion becomes a vibrational instrument of reality.
28/12 Sound Levitation / LIVE
29/12 Rebellion Spirit – GuruDelta / LIVE
30/12 Theta Frequency Tribe / LIVE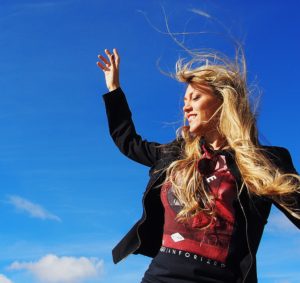 ANGELINA YERSHOVA (Kazakistan)) is a composer, pianist, producer, singer, sound artist and improviser. Classically trained, she has developed her own musical language, a unique and deeply personal world that orbits freely from Classical and Contemporary music to Experimental Electronic music, and that does not conform to any stereotype or cliché. Angelina has graduated at the Kazakh National Conservatory of Music Kurmangazy (Almaty), specializing in Piano Performance and Composition. Graduated with maximum score and honor at the K.Baiseitova Republican Musical College specializing in choral and symphony orchestra conducting. Has obtained a degree in Electronic Music at the Conservatory of S.Cecilia (Rome).
In 2013 Angelina has founded"Twin Paradox Records, based in Berlin and focused on her experimental electronic music.
She has participated to several prestigious international festivals: International Rostrum of Electroacoustic Music (Lisbon), Staten Island Waterfront Festival (New York), Nuova Consonanza (Rome), "EMUFest" International Electroacoustic Music Festival (Rome), "Musica Viva" (München), "Meta.Morf" (Norway), "Musica Verticale" (Rome), "OLE Festival" (Naples) International Festival of Electronic Literature, "Ilkhom-XX"Internationl Festival of Contemporary Music (Tashkent ), Trans Art International Festival of Contemporary Performing Arts (Almaty) and many others. Her distinctive musical style has naturally led her to become in demand as a composer for movies, TV and theater.
She has won awards at the Fond Soros Film Festival (Kazakhstan), and – for her music for the documentary "Herodotus" – at the Shaken's Stars International Film Festival (Kazakhstan).
She has worked as a composer for the Almaty Theatre "Scena Nuova" and has written the soundtrack for the movie "Sogni Jurogenovi.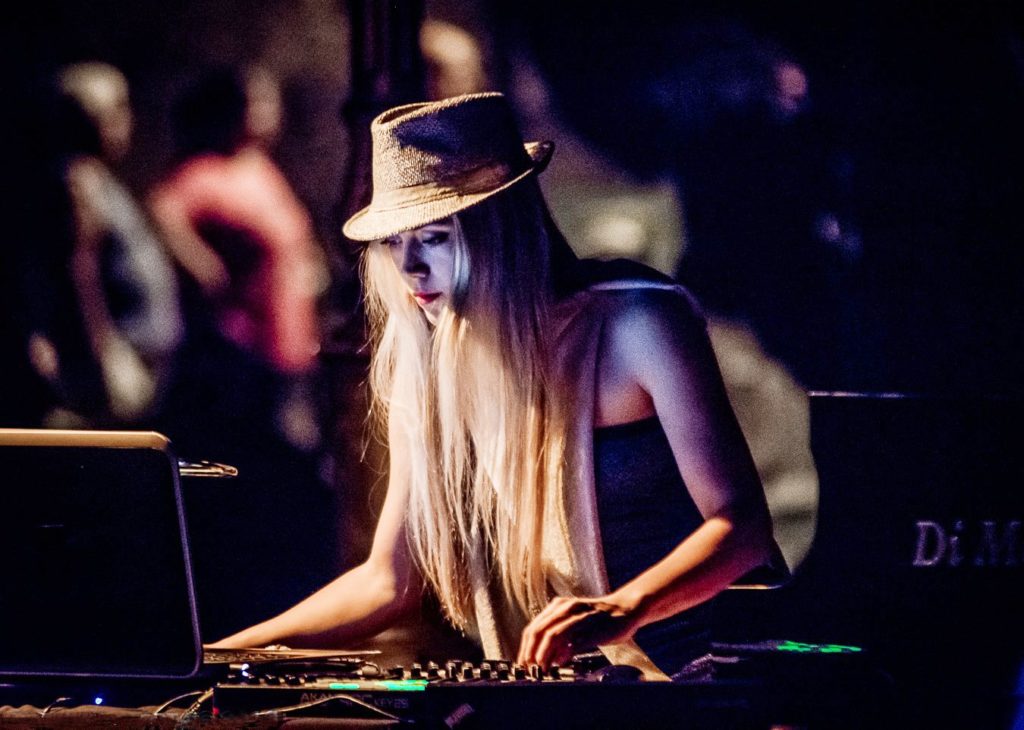 Angelina regularly collaborates as a composer for Italian TV companies RAI and Mediaset, and her music as been used on such programs as "La Tredicesima ora, "Report", "Matador", "Next", "On the Road", "Primo Movimento" and many others. She has collaborated with composer/inventors Mario Bertoncini and Simone Pappalardo and with DJ/composer Electric Indigo on an experimental project, with rock band Belladonna as arranger and orchestra conductor. In collaboration with Stefano Giovanardi (astronomer of Rome's Planetary) she has founded the Astroconcert project.
In her latest artistic project «CosmoTengri» Angelina Yershova dwells on the subject of the protection of nature and of our planet's ecosystem – beginning from her own land, Kazakhstan – touching the global issues related to deforestation and sustainability. The leitmotif of the work is the mythical Tengri (Eternal Blue Sky), a supreme entity of the ancient religion of Central Asia characterized by shamanism. Angelina has released seven albums: "CosmoTengri", "Resonance Night", "Piano's Abyss", "Kàrmàn Vortex,"Blind Rain", "Nomad" and "InQuiet.
website: http://angelinayershova.com/discography/
bandcamp: https://twinparadoxrecords.bandcamp.com/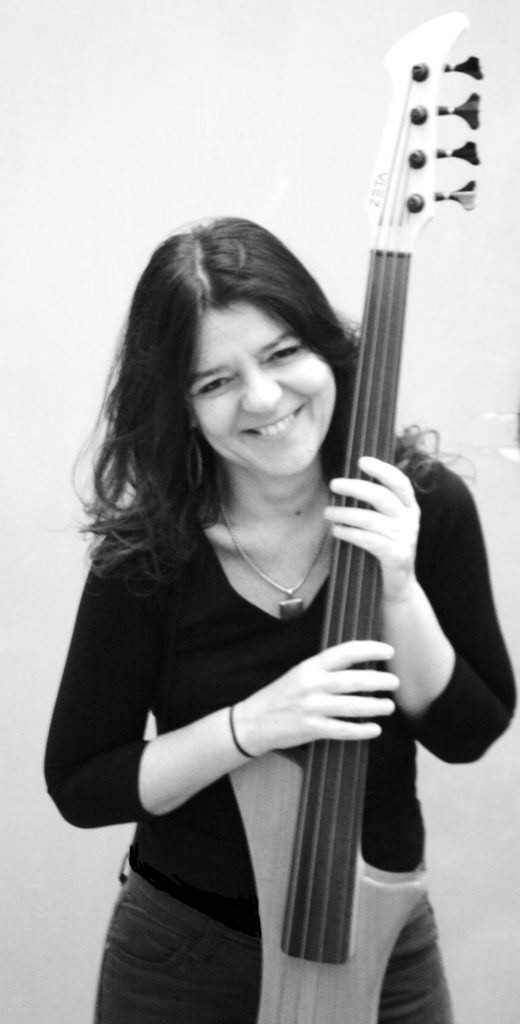 Giusi Bulotta she forms musically at the Popular School of Music in Testaccio) in Rome, where studies music theory, jazz improvisation and instrument (electric bass). Later privately undertook the study of the contrabass with Andrea Pighi.
The training continues by an interdisciplinary experimentation, through the exploration of the performative languages ​​of theater, music, dance and visual arts, in a perspective of interdisciplinary artistic production.
She attended the Ludwig Pavilion theater school in Rome directed by Martino D'Amico and Roberto Valerio.
Studied Music Education, where was initially trained at the CDM Music Learning Center in Rome, specializing as Music Operator for the Nursery and Primary School in Elementary Music and Dance Education according to the Orff-Schulwerk .
Attended the Italian Association of Jaques-Dalcroze, the moving music operator course for the teaching and practice of music in the scholastic environment (Infant and Primary School) based on the Dalcroze rhythm.
Attends the National Training Course AIGAM (Italian Association Gordon for Music Learning) "The musical education of the child from 0 to 6 years according to the Music Learning Theory of E.E.Gordon" and becomes AIGAM Associate Teacher.
He attended the following training seminars:
– The moving body according to Laban: flow, weight, space and time (Jan Burkhardt);
– Creativity through the improvisation of children and young people aged 6 and above (Christopher Azzara);
– The breath meets the voice: a journey from body perception to vocal expression (Catharina Kroeger);
– Educational musical play activities with children in imitation and assimilation (Maria Grazia De Paulis).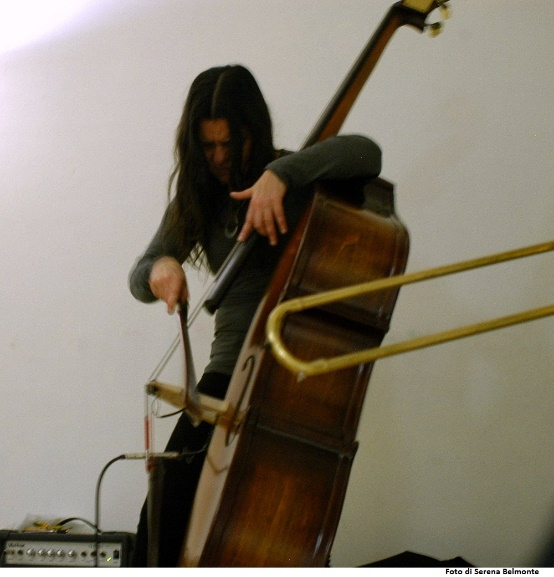 As an associate teacher, AIGAM has held Musicainfasce® courses for children (0-3 years) and Sviluppomusical® at various public and private facilities in Rome and the province: has held workshops for musical preparation (6-10 years) at the school of "Percentomusic" in Rome.
Is a founding member of the "Mediterrante" musical ensemble with which regularly performs "Concert Lessons" based on the principles of E. Gordon's MLT at the Teatro Keiros in Rome or at music schools (SPMT) and other association spaces. The repertoire is constructed imagining a musical journey between the Mediterranean countries and consists of pieces of traditional music or contemporary authors from countries pertaining to the Mediterranean area.
Has attended numerous workshops and international workshops on free improvisation (Alberto Popolla, Tim Hodgkinson, Eugenio Colombo, Nicola Guazzaloca; Carlos Zingaro, Axel Dorner).
Has played in various formations of Jazz, Blues, ethnic music and improvised music, to which he currently devotes mainly, both in stable formations (RES Trio, Duo with Luca Venitucci, Cinetico Ensemble) and in occasional collaborations or in collectives of improvisation ("NED our record label" and "Collettivo Franco Ferguson"). In each of these areas has carried out a path of research and musical experimentation also through the interaction with other forms of artistic expression (Dance, Video productions).
Participated in international improvised music festivals (Oooh Festival – July 2018, Ragusa Ibla, Italy), (MIA Festival – May 2018, May 2019, Atouguia da Baleia Portugal), (Barcelona Improfest – March 2019, Spain).
ttttttttt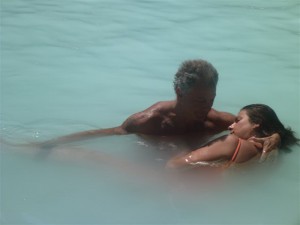 Claudio Jalesh Petrassi (Italy) is a Watsu operator; He studied clinical psychology and specialized in counseling for childrens and adolescents and the Art-Counseling; held lectures at the School of Counseling "ASPIC"; worked as consult-listening at some schools; he carried out in the context of HIV counseling at the Policlinico Umberto I in Rome; leads groups on parenting, fear of flying and fear of water; designed and carried out paths through Watsu support for children diagnosed with autism and disability in general; gives Watsu monthly offers for the couple in Belgium (Brussels); organizes days of baby Watsu, where the babies play with their parents and we take care of their children both in land and water; leading groups of AI-CHI (Taichi water); leads groups of hypnosis in warm water; organizes training courses in the Californian massage; was trained in psycho-body techniques such as the Californian massage and Jin Shin Do."
ooooooo
llllllll