2016: are online the informations about the Winter Jam of Arts 2016! for the details, click here

Hello to everyone!
We are very happy to announce you the second winter Jam of Arts in a beautiful farm in north Rome surrounded by a big park. The event includes contact labs, voice improvisation, Thai massage, Watsu, many jams, use of hot thermal pool, sauna, turkish bath, live music and plenty of organic food! You are all invited to dance, swim, sing and play.
Lets experiment the relation with the water, lets experiment everything.
thanks
Ippokratis Veneris – Francesco Schiano
(for 2014 event see in this link: 2014 event)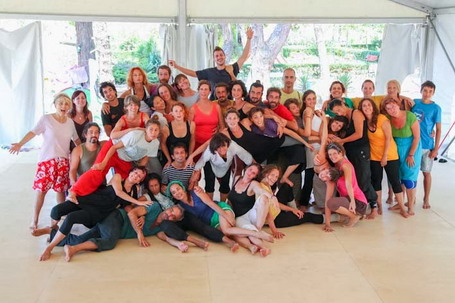 Clicking on the picture you will see a photo album of the summer Jam of Arts festival held in Greece which was a great experience! www.jamofarts.com 
Follows the schedule of the event that includes several surprises!
Note: For who arrives before the begin of the event in Rome,  we can find a free or cheap accommodation in houses of friends. if you want to see the 2014 event, click here: Winter Jam of Arts 2014
3-4-5-6 January
Saturday 3 January

Sunday 4 January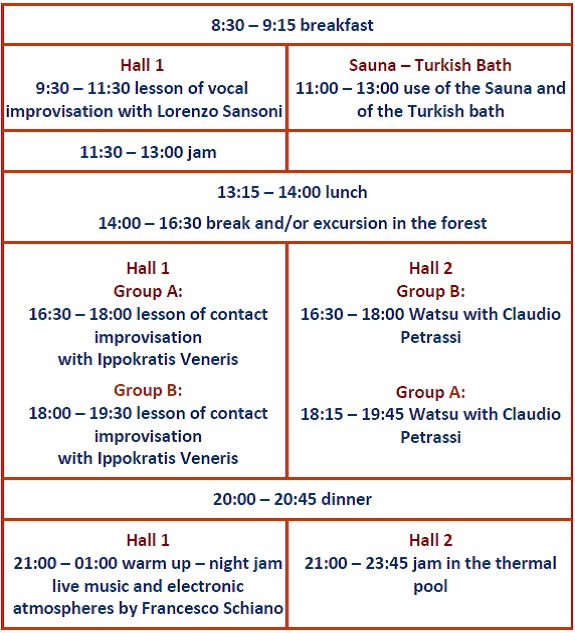 Monday 5 January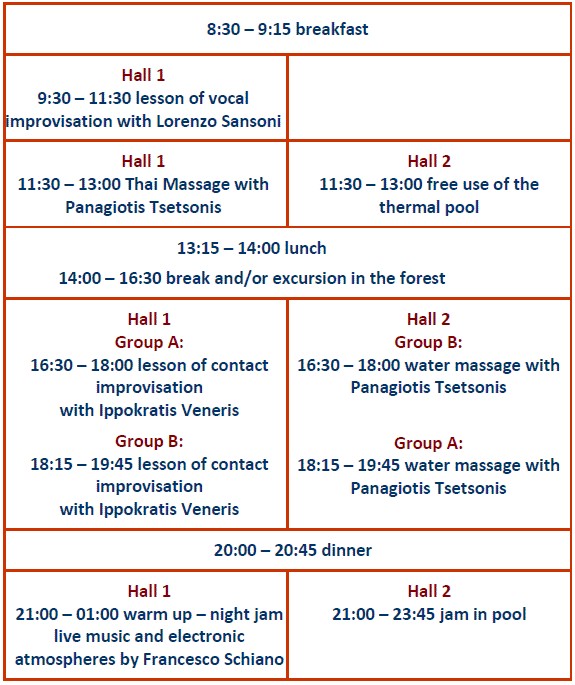 Tuesday 6 January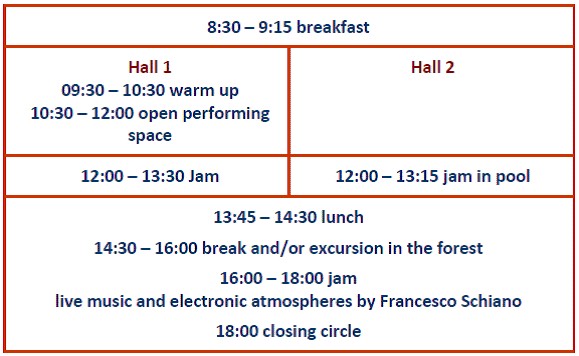 Hall 1: the ballroom
Hall 2: the swimming pool with warm thermal water
Note: The thermal pool is next to the dance studio and is about 145 cm deep so is not important if somebody doesn't know how to swim and everyone is free to decide whether to participate or not to the events in the pool.
Prices: the fee is 195€ and includes all the workshops, all the events, all the meals and sleeping in luxury apartments with other 3-4 persons (see photos).
info: For more information's and registration, you have to write an email to veneris.i@romacontact.com  tel: 0039 3287213546
Arrival: From Fiumicino Airport and from the center of Rome departs every 15 minutes a train and takes about 25 minutes to arrive to the farm where will be the event.
Trains: many trains arrives directly to Rome departing from many european cities at very good prices
Train: many trains arrives directly from european citys directly to Rome
For info about the last summer Jam of Arts festival see at: www.jamofarts.com 

  Part of the facilities at our disposal (heated swimming pool with thermal water)
 Part of the structure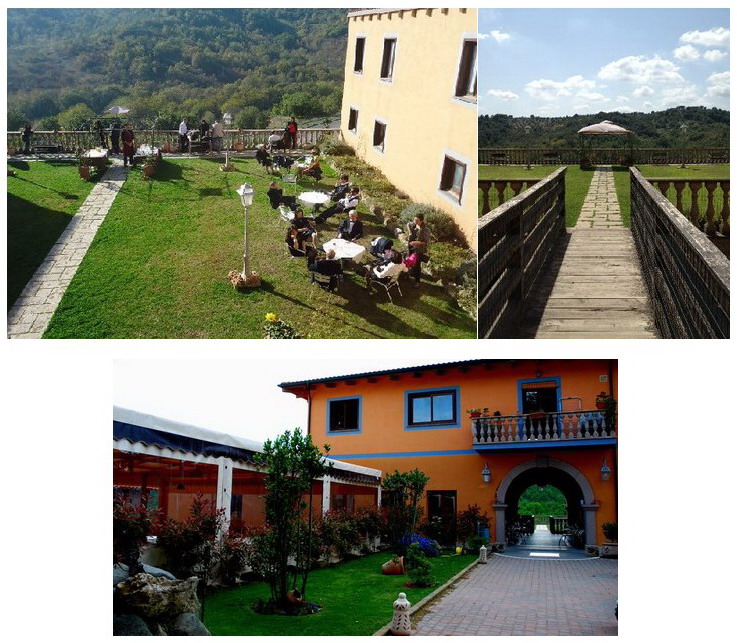 apartments
apartments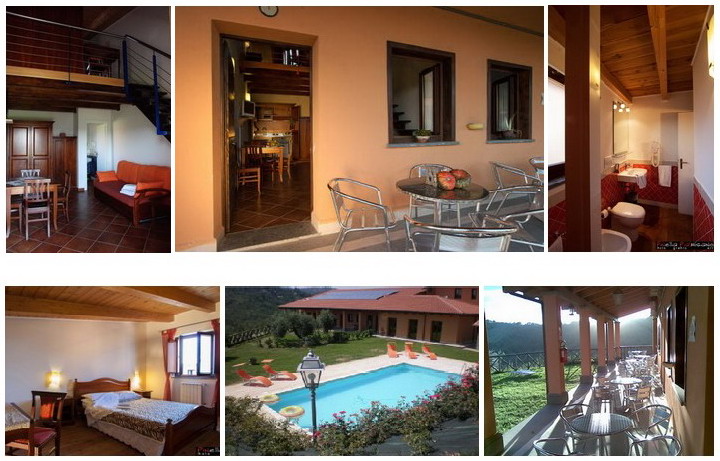 part of the dance room
part of the dance room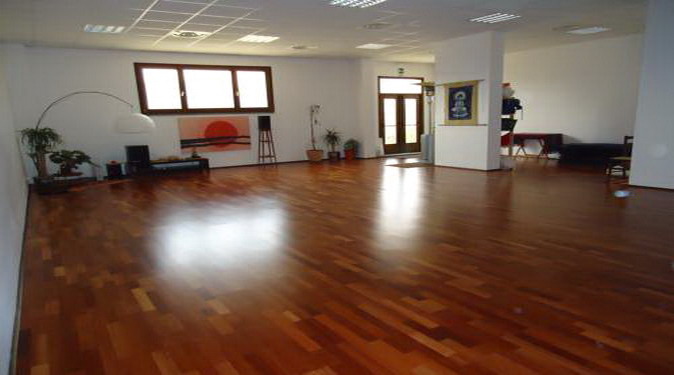 f the inhabitants of the farm
Some of the inhabitants of the organic farm (there are also sheeps, bunnys, a just born pig and many others)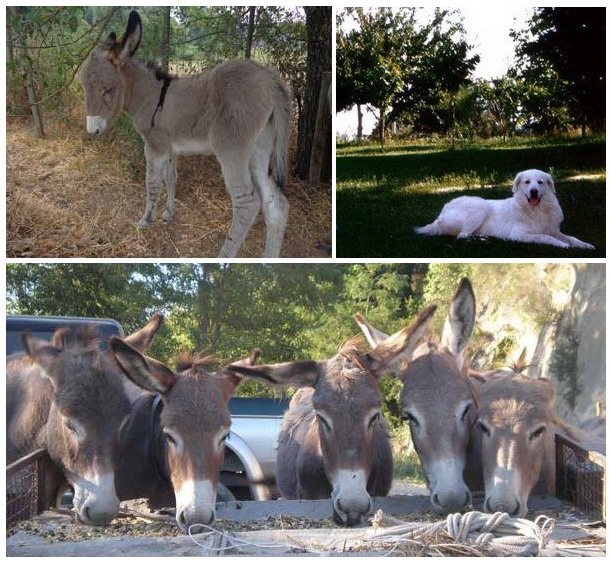 Descriptions of the workshops
 Teachers – Artists involved: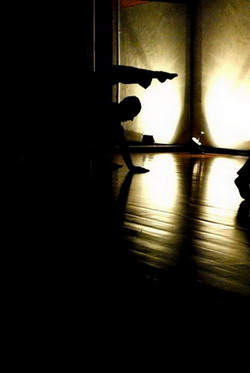 Ippokratis Veneris (Born in Greece lives in Rome)
– In 2011 he collaborated with the UNIVERSITY OF ROME "Roma 3", department of "Philosophy of Education" giving lectures about "Pedagogy, C.I. and personal researches on teaching".
– In 2009 and 2010 he received an open scholarship in Brussels (PARTS-ROSAS Dance Company) and in Rome by the region of Lazio to proceed with his research. His original works ("Buongiorno Amore", "Afroditi", presented at Olympic theatre and Theatre Greco) combine together elements of theatre and dance.
– In March of 2014 he was a guest together with Giulio Tremonti (former Italian Minister of Economy), Romano Prodi (the former Italian prime minister and former president of the European community), Ermanno Olmi (film director) in the TV show "the wind whistles" of Gad Lerner for Repubblica television and for the art channel Effe tv (link of the program: http://video.repubblica.it/dossier/fischia-il-vento/fischia-il-vento-no-euro-all-assalto-i-popoli-e-l-unione/162205/160696  The program finish with the interview at Ippokratis Veneris 
– Has collaborated -teaching and making shows of improvisation- with the Italian National Organization of Theatre.
– Teaches regularly twice a week Contact Improvisation developinghis own method.
– Teaches in different places around Europe.
– Has collaborated with Robesto Castello-Aldes for "Narrate" premium UBU as the best dance theatre production of the year in Italy and many others.
– In 2011 decided to stop making shows and concentrate his energies on the research about the human nature and the wisdom of our bodies.
– Co-founder of CORE an association of choreographers of central Italy to promote the rights of the live performing arts
– Co-founder of RomaContact a collective of dancers who promote and give shows of improvisation and Contact Improvisation. 
– Organized the last 8 years many events of art and workshops inviting teachers from all Europe.
– Lives in Rome where graduate at school "l'officina" where study release technique, Dupuy technique, contact improvisation, instant improvisation and composition.
– As a choreographer, dancer and improviser has organized and participated at different events, in the last ten years.
– Has studied with many choreographers and participating at numerous workshops of physical-theatre, contemporary dance, choreographic composition and contact improvisation.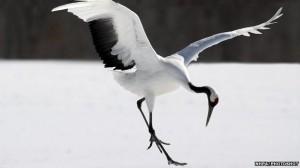 Theme of the lab: the lightness
In this workshop we will explore the various ways in which we can make our body's be light dancing with our partners.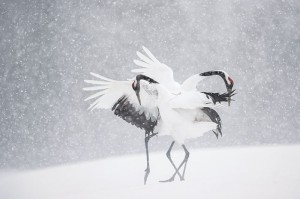 Breathing, integration of body and movement, sensibility – agility, anatomy, suspension, exercises of "engineering body" and listening will be some of the issues that we will face in these meetings with the aim to dance in a more freely, light, air and creative way.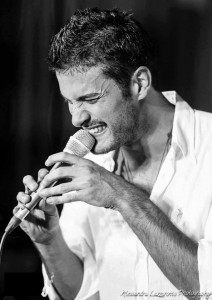 Lorenzo Sansoni began singing very soon. As a child he attended courses in introductory music at the Conservatory Boccherini of Lucca.
At twelve years old he met Oskar Boldre and he discovers the voice as an instrument and he discovered vocal improvisation.
He begins to follow many vocal workshops with many singers: GiocandoLaVoce with Oskar Boldre; Voci Audaci Festival with Rhiannon, Joy Blake and David Warm (three singers of Bobby mcferrin's Voicestra); workshops on overtone singing; Jazz singing workshop with Diana Torto, Bob Stoloff, Roberta Gambarini, Luisa Cottifogli.
He studied opera singing at the Conservatory in Livorno.
2010: he graduated in music theory at the Conservatory in Lucca.
2014: he graduated in jazz singing with honors at the Conservatory in Bologna.
He has worked with gospel choirs; theater companies and dance companies; He participated in the creation of soundtracks for short films..
2012: he is part of the vocal orchestra of Luisa Cottifogli; he won second prize in the national competition YOUNG TALENT JAZZ (Treviglio) with project B – Chord Vocal Jazz Duo.
2013: he won the special prize FAI at the JAZZ BY THE POOL COMPETITION with B- Chord Vocal Jazz Duo.
2014: he won the second prize at the national competition Chicco Bettinardi (Piacenza ) – for new talents of Italian jazz.
He conducts workshops and concerts- lesson about vocal improvisation;
he plays music with various groups including the ChamberJazzTrio, SoundLabProject and the vocal jazz duo "B- Chord".   He teaches modern and jazz singing at the school of music Amadeus to Livorno and Pisa.
Description of the workshop with Lorenzo Sansoni: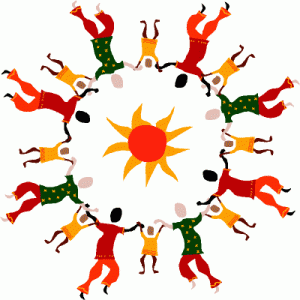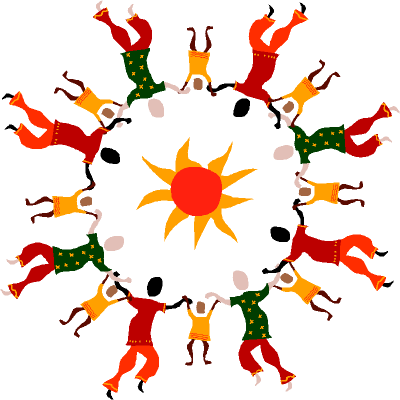 The vocal improvisation is an art that can put in touch the persons, through the sounds, languages and cultures which are very distant, creating a strong sense of unity. Is a universal art, free of boundaries, in which everyone can access. Improvise together is a great challenge, open to listening to what happens within us, around us and, through listening, receive the external energy, transform it and return it. The medium to undertake this journey is the collective voice; also is a journey to the discover of many forms that the voice is able to acquire: a scream, a sound, a song, a whisper, a moan.. Through play, the simplicity and spontaneity, the voice is used as a tool and a medium to express ourselves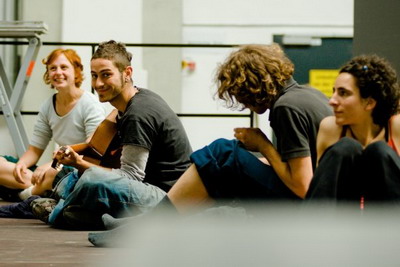 Francesco Schiano multi-discipline artist and performer.
Formed in Circus arts, theatre, dance , BMC in Italy, Spain , Holland and Germany.
He has taught Contact Improvisation and worked as a dancer and actor for various groups, artists and companies in Italy and in Europe (ARS Ludi, 99 Posse, Raiz, Meg) participating in various festivals such as the Roma Europa Festival, Half Machine (Copenhagen) .
Develops performance and projects on new technologies, creating Happenings, events and performances. In recent years turn his attention to music performance.
Guitarist with Brigade Sound (playing original pieces of dub, Reggae, afro-jazz).
Produces own or in collaboration with other artists, compositions for electronic music under the pseudonym of EKI.
Always been active in Multimedia projects, currently develops research in the new dance and the new electronic music. Is interested in the relationship between sound and movement through the use of musical instruments, synthesizers, samplers, sequencers, digital audio, space and body. Member of RomaContact.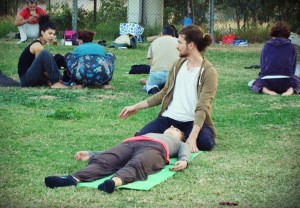 Panagiotis Tsetsonis is a certified advanced Osteothai and Thai yoga massage therapist as well as assistant Physiotherapist. He studied at the Sunshine House network, in Thailand and in Physiotherapy school. Important influences of his approach to bodywork is the practice of yoga and meditation, and the study of Cranio sacral, Time therapy, Shiatsu, Chi nei tsang. He is also involved in performing arts and contemporary dancing. The last seven years Panagiotis is giving treatments, participating in thai massage retreats and constantly deepening his knowledge.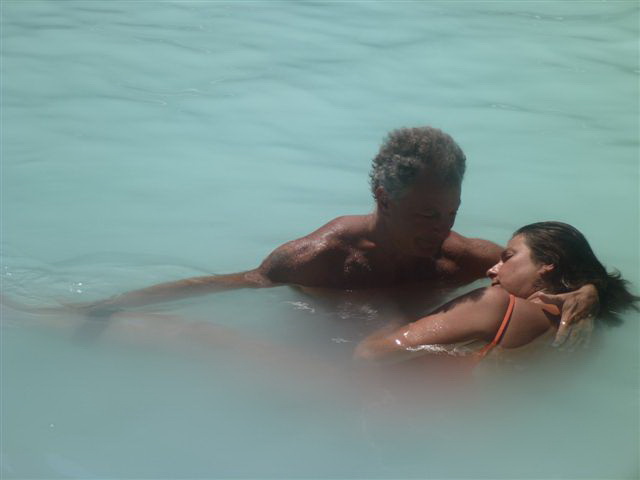 Claudio Petrassi:  is a Watsu operator; He studied clinical psychology and specialized in counseling for childrens and adolescents and the Art-Counseling; held lectures at the School of Counseling "ASPIC"; worked as consult-listening at some schools; he carried out in the context of HIV counseling at the Policlinico Umberto I in Rome; leads groups on parenting, fear of flying and fear of water; designed and carried out paths through Watsu support for children diagnosed with autism and disability in general; gives Watsu monthly offers for the couple in Belgium (Brussels); organizes days of baby Watsu, where the babies play with their parents and we take care of their children both in land and water; leading groups of AI-CHI (Taichi water); coconduce groups of hypnosis in warm water; organizes training courses in the Californian massage; was trained in psycho-body techniques such as the Californian massage and Jin Shin Do.